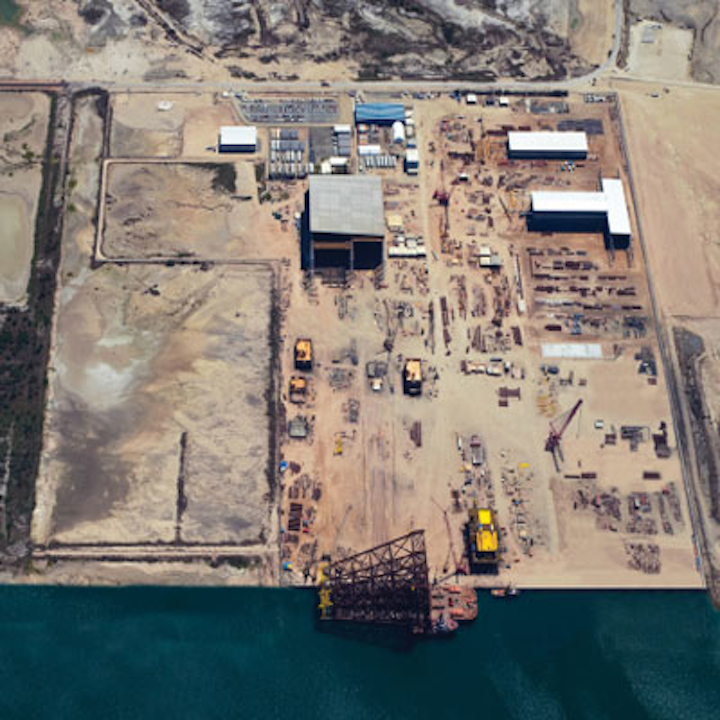 Offshore staff
TAMPICO, Mexico – McDermott International has authorization from the Central Administration of Customs in Mexico to operate its Altamira fabrication facility as a free trade zone.
This is the first such designation for any fabrication complex inMexico, the contractor reports. Altamira provides construction services on the Gulf of Mexico coast serving PEMEX projects and international clients.
According to Dominic Savarino, McDermott vice president and general manager, Americas, as a free trade zone the facility can now import components, construction materials and equipment cost-effectively, providing a competitive alternative to other yards in the US and elsewhere.
It should also now be freer to execute larger and more complex projects from within Mexico.
This is important, the company adds, in light ofthe government's recent reforms to open up the Mexican market to outsiders and PEMEX's goal to develop deeper-water Mexican fields.
The Altamira site opened in 2007. It is located within the sheltered Port of Altamira with deepwater access and no restrictions to theGulf of Mexico, with proximity to good transport infrastructure.
Within the 119-acre (48-ha) site is a 3.1-acre (1.25-ha) enclosed assembly area with protective covered bays allowing work to continue during bad weather. The 1,640-ft (500-m) long deepwater quayside has a water depth of 39 ft (11.9 m), and can support FPSO module fabrication and integration and topsides integration for TLPs and semisubmersible hulls.
01/06/2015