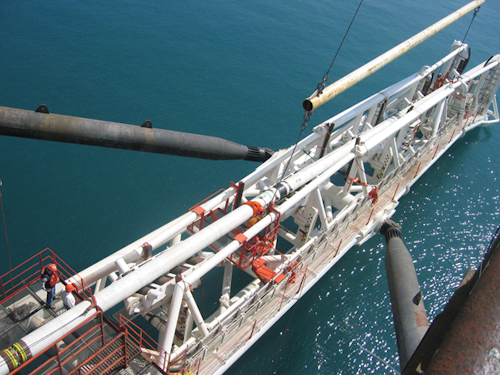 Organization provides forum for exchange of best practices
Bruce Beaubouef, Managing Editor
The offshorepipeline construction market was particularly hard hit by the oil price downturn that began in 2014. The tightening of operator budgets constricted the offshore pipelay market, which then prompted some contractors to merge, while others filed for bankruptcy. Still, others decided to exit the pipeline market to focus on other offshore construction opportunities.
IPLOCA (the International Pipe Line & Offshore Contractors Association) has been working with its members to help them adapt to a changing marketplace. The organization is governed by a volunteer board of directors of up to 25 owners and senior executives of major pipeline contractors and service companies. With members in more than 40 countries, IPLOCA represents some 250 of the key players in the onshore and offshore pipeline construction industry worldwide. Through its regional and annual meetings, member companies have been learning about the latest technologies, best practices, and emerging market opportunities.
These initiatives have been driven by John Tikkanen, Senior Advisor to Shawcor, who was elected President of the 2018-2019 IPLOCA Board of Directors at the IPLOCA annual convention in September 2018.
Tikkanen has nearly 40 years of experience in the pipeline construction market, starting out in 1981 with Shaw Pipe Protection in Calgary. Since that time, he has held a variety of roles, notably the President of Bredero Shaw from 2005-2014, and most recently, Senior Advisory role reporting to the CEO. Tikkanen is serving a one-year presidential term for IPLOCA.
Offshore recently met with Tikkanen to discuss the state of the offshore pipeline market; future opportunities and challenges; and the ways in which IPLOCA has evolved to helps its members thrive in the competitive offshore construction marketplace.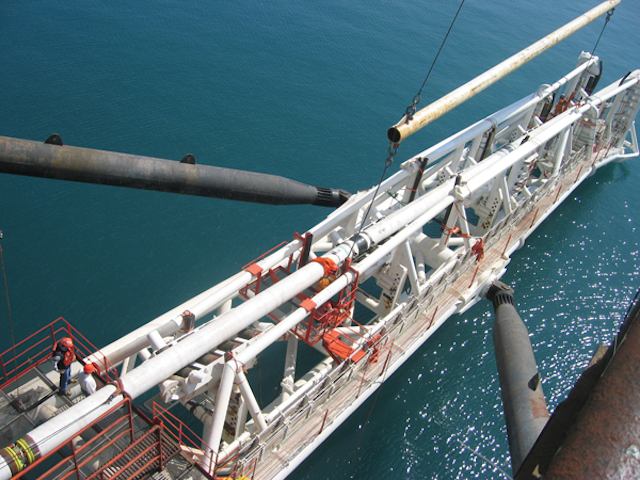 The recent stability in oil prices is bringing back some optimism to the offshore pipeline construction market.
◆◆◆
Offshore: How do you see the offshore pipeline construction market today?
Tikkanen: Our members are telling us that it's been a pretty quiet half decade or so, since 2014, in the offshore pipeline construction space. We are starting to see some signs of optimism now that oil projects are starting to move forward. My observation is that we have more or less bottomed out, and we are seeing a more optimistic future now in offshore pipeline construction.
Offshore: What do the IPLOCA members see as their biggest challenge, and their biggest opportunity, at present?
Tikkanen: The challenging economics is the overwhelming issue. The price of oil has caused operators to revisit their capital budgets. They have reprioritized a lot of their spending into shorter-term, shorter-horizon capital projects. Shifting to onshore spending has been easy for them because it's easy to turn on and off the capital dollars; whereas offshore developments typically require a longer time horizon. That said, we are now seeing some stability in oil prices and that is, I think, the reason that optimism is starting to creep into offshore construction.
Offshore: What do the IPLOCA members see as their biggest opportunities in the near term?
Tikkanen: I think it depends on the geography, but our members are telling us that the Gulf of Mexico and Brazil should be strong markets in the near and long term. We're seeing possible construction work in projects in new places off South America and Africa, and we are hopeful that we'll see a resurgence in activity in Asia too.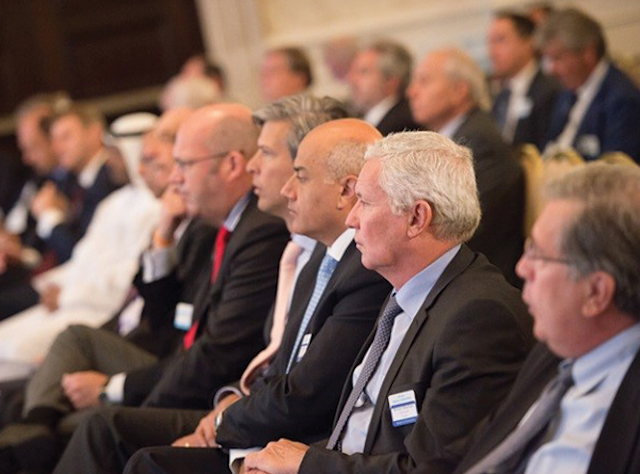 IPLOCA members learning about the latest technologies through regional and annual meetings.
Offshore: How has IPLOCA evolved over the years? And, what do you see is its primary mission today?
Tikkanen: We've seen quite an evolution of the IPLOCA membership. It started out over 50 years ago with just 20 members – all onshore – and split between contractors and associate members (suppliers). Today, we have more than 200 members around the world. We now have more than 20 of what we call Corresponding Members. These are the owners and operators of the pipeline facilities. We see IPLOCA as providing a place and a forum where owners/operators, contractors, suppliers, and vendors can all meet and share best practices, and discuss the best path forward.
So, IPLOCA has changed from being focused primarily on the onshore pipeline contractors to include both offshore and onshore pipeline stakeholders, and it's not just the contractors. We now have all of the key components of the offshore pipeline community – the operators, vendors, suppliers, consultants, and environmental services. They're now all part of the same organization and able to share their thoughts and experiences, best practices and the latest technologies from around the globe.
Offshore: Since the market downturn, are you seeing any members shift away from offshore pipeline construction, perhaps looking to focus on other offshore construction activities?
Tikkanen: Yes. Due to the slowdown, our members have been looking at a variety of different ways to keep their people and equipment working. We have seen our membership be more interested in the pipeline maintenance and repair market – in the opex side of the business, rather than the capex side of the business. In addition, there's been significant growth in offshore wind farms over the past year or so. That is an attractive area for our members.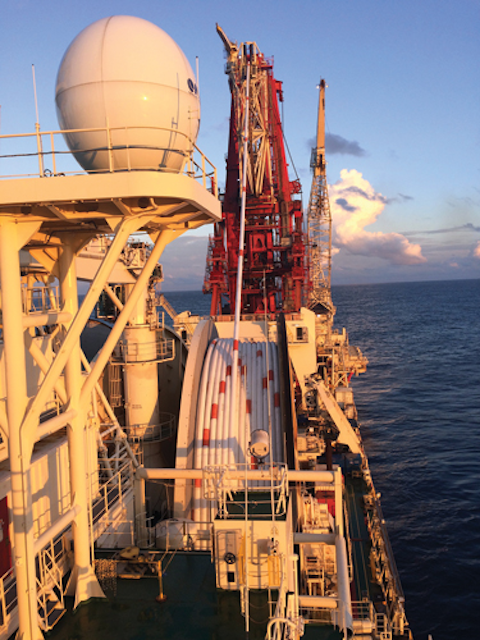 New construction management techniques and improved communications equipment are among the key technological improvements under discussion at IPLOCA meetings.
Offshore: How is IPLOCA working with its members to help them address these new opportunities?
Tikkanen: Well, what IPLOCA has is a series of regional meetings. At those meetings, we present best practices for new technology, which usually involves new practices and construction methods. Members also exchange best practices on health, safety, and environment (HSE) initiatives as well as corporate social responsibility (CSR) programs. All of our members share this information with each other. It's a peer-to-peer type learning where they present the best practices and there are opportunities for all members to discuss these matters.
Offshore: What do you hear from IPLOCA members in terms new technologies or offshore construction techniques?
Tikkanen: One notable new development is the move towards information and data management and communication. This can be seen in new GIS and traceability systems for construction management and in improved communications equipment. We're seeing that the need for information during the construction of the pipeline and then, ultimately, in the operations of the pipeline as a new frontier.
Offshore: How is IPLOCA helping its members address staffing challenges and human resource needs?
Tikkanen: We hear our members telling us that there's a shortage of trained manpower globally. So, our members are taking it upon themselves to implement their own training programs to make sure that they have the competent staff required, at the right time and in the right place, to meet our customers' needs.
IPLOCA has been proactive in this area by undertaking a multi-year initiative called the "Road to Success." We think that this is the world's most comprehensive repository of best practices for pipeline construction. We continue to expand and add chapters. This is really a sharing of best practices from and for all our IPLOCA members. It's a very user-friendly tool that's available free to all of our members. It's a great resource for them in their efforts to improve their pipeline construction training programs.
In addition, we also now have a repository of over 250 HSE best practices from our members that is also free to our members. This data repository reviews a variety of different incidents that have happened throughout the world, across different projects, and we're able to show our members how those incidents happened, what were the causes, and the ways in which they can use this data to avoid similar incidents in the future.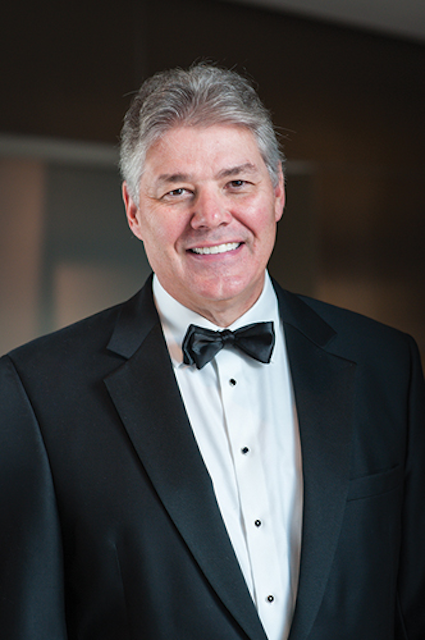 John Tikkanen
Offshore: What are some of the key research initiatives that IPLOCA is undertaking?
Tikkanen: IPLOCA will hold six regional meetings this year. These are all opportunities to have our members bring forward their very latest best practices and innovative technologies. At these meetings, our membership shared new ideas and we communicate them around the industry. Usually the meetings are in two parts. The first part focuses on novel construction technologies and practices. The second part focuses on best practices for health, safety, environment, and community social responsibility. So, we focus on both innovations in technology and innovations in environmental and corporate social responsibility.
Offshore: What is the current primary focus for IPLOCA?
Tikkanen: This year, our priority is to complete our "Fit for the Future" plan. It started last year and will continue this year. We will present the completed strategy at our annual convention in Bangkok in September 2019. It's our review of how we can best add value for our members, and how we can best position IPLOCA to serve our constituents for the future. •