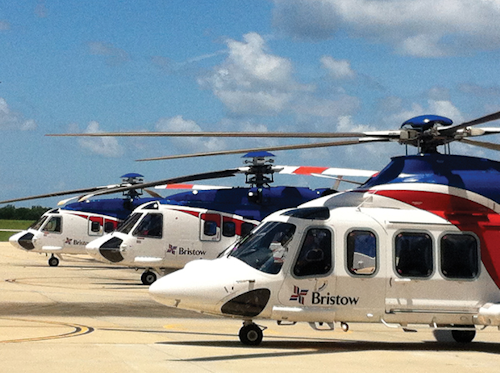 Rethinking processes and focusing on people deliver top-flight efficiencies
Bristow Grouphas a long history of service in the aviation industry. Established in 1955 as Bristow Helicopters Ltd. in the UK, it sold a stake in the organization to Offshore Logistics in 1996, and in 2006, was rebranded as Bristow Group Inc.
Over the decades, the roots Bristow sank in the UK reached around the globe. Now headquartered in Houston, the company serves most of the offshore oil and gas producing regions of the world – including Australia, Brazil, Canada, Russia, and Trinidad – with major operations in the North Sea, Nigeria, and the US Gulf of Mexico (GoM). Providing industrial aviation services that include helicopter transportation, search and rescue and aircraft support for both government and civil organizations, Bristow is the top company in this sector and is the busiest provider of critical logistics and safety services in Port Fourchon, Louisiana, serving its GoM customers from multiple area locations.
Keeping the GoM working
Managing crew transportation and making sure workers arrive safely are central to ensuring continuing operations on the offshore rigs working in the GoM. The majority of drilling contractors and operating companies hire out this service, and once they have done so, they expect transfers to happen like clockwork so drilling and production can progress as planned. Dependable logistics services are critical because shift changes that do not happen as they should can disrupt operational continuity, and risky or unreliable service can jeopardize the safety of offshore workers.
According to Tony Hermans, Base Manager at the Bristow facility in Galliano, Louisiana, the way to ensure reliable service is to establish and adhere to systems that streamline operations and leave as little room as possible for mistakes.
"Our mission is to provide the safest and most efficient helicopter services and aviation support worldwide," Hermans said, "and the way to make that happen is to continuously evaluate how our services are set up and carried out and figure out where improvements can be made."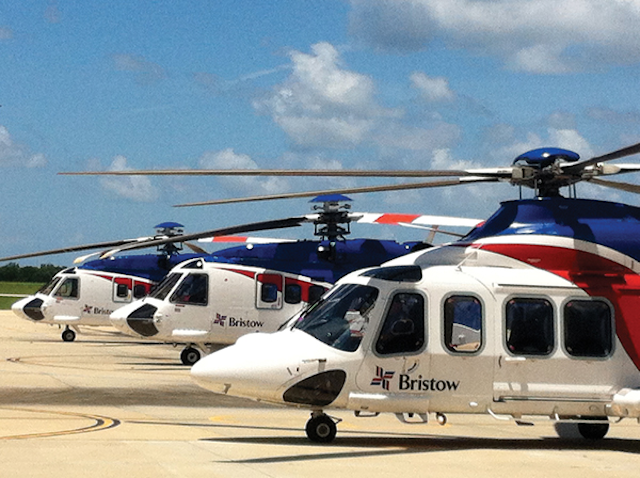 Bristow is the busiest provider of critical logistics and safety services in Port Fourchon, Louisiana, serving the GoM. (Photo courtesy Bristow Group Inc.)
Streamlining service
One of the first things Hermans did when he arrived in Galliano a few years ago was look at the layout of the Bristow facility and observe offshore crews as they went through the check-in process.
"I watched people come into the waiting area, where they filled out their preflight forms and stored their gear while they waited to be assigned to a flight," Hermans said, "and I could see from the start the orientation of the room made the process required to check workers in more complicated than it needed to be." To make things go more smoothly, Hermans sat down with his team to rethink the layout of the waiting area.
The changes were significant. Not only were the check-in counters, baggage storage and waiting area reorganized to make the process more fluid, the entire check-in system was upgraded to use computerized equipment to improve accuracy, simplify tracking, and decrease processing time.
"People used to come in and sign in on a paper form and hand it to our dispatchers to record it," Hermans said. "Now, we have kiosks for sign-in. Instead of recording everything by hand and trying to keep track of who is here, how many bags they brought, and how much the people and bags weigh, we have them check in at a kiosk where all that information is recorded."
A worker who is checking in stands on scales at the kiosk and scans an identification card. After weighing in, he or she indicates the number of bags that will go onboard and places the bags on the scale so they can be weighed. The information appears on the computer terminals manned by dispatchers, who can immediately see who has checked in, the company the person is with, the person's weight and the number and weight of the bags.
"It takes about a minute the first time," Hermans said. "After someone has checked in once, the process is faster; so the next check-in takes about 20 seconds."
Making the waiting area more user friendly was also on Hermans' list.
"I looked around and realized there was nothing for people to do while they waited," he said, "and sometimes, people are sitting here waiting for hours before their flight leaves."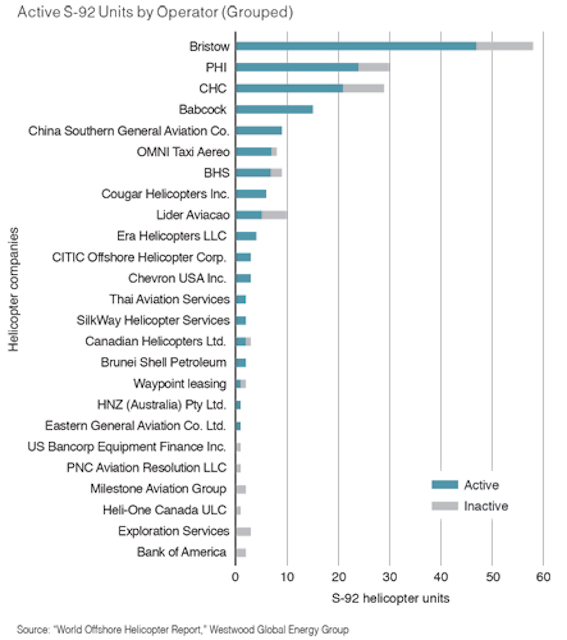 Seeking to get better value from what otherwise was wasted time, Hermans began thinking about what kind of information would be helpful for offshore workers while they waited. That led to installing screens on what previously was a blank wall. Today, as passengers await their flights, they see multiple screens that are scrolling site safety rules and guidelines, displaying live weather coverage, and tracking Bristow aircraft moving across the Gulf dropping off and picking up passengers and supplies.
Improving the process
As the time nears for the next flight to go out, each passenger assigned to the flight is called by name and logged in. As the crew member stands in front of the dispatcher's desk, sensors on calibrated scales in the floor verify his or her weight and the weight of the luggage that will accompany the worker to the offshore job site. "This is unique to Bristow," Hermans said, "and it really improves our accuracy."
Once the person passes the dispatchers, the next step is to go through a metal detector. In addition to personnel, every package that enters the facility is scanned. After the scanning process, the next step is the safety briefing room, where smart screens display a safety message that lasts between five and eight minutes. Then it's on to a holding room that opens out to the back of the building, where trams take workers to the aircraft.
"We've made the whole process seamless," Hermans said. "It's poetry in motion."
Activity in and around the building is captured on closed-circuit televisions (CCT), which means Bristow has a record of every person who passes through the facility from sign-in to departure. Hermans and his team continuously review CCT recordings to identify areas of inefficiency and activities that could be made safer.
While the cost of these upgrades was not insignificant, Hermans said, it has allowed Bristow to create a process that is faster, smoother, and safer.
Stepping up safety
Safety, after all, is really what Bristow is selling, Hermans explained. "It's by delivering safety that Bristow earns the confidence of its customers every day."
Achieving safety excellence is the goal of the company's safety program, Target Zero, which has created a culture of safety at every level of the organization. "We address safety issues on the spot, and every single employee understands he or she has stop work authority," Hermans said. "We understand that we aren't just a logistics company. We are selling safety and service."
Firm rules dictate how processes are performed. "We load people, cargo, and fuel, and no two are ever done at the same time," Hermans said. Entry and egress are always controlled, and passengers always get on and off one side of the aircraft.
"Streamlining activities and having a specific way of doing things eliminates distractions and minimizes the likelihood of an accident," Hermans said. "We set expectations for what is required. We do what we say we're going to do. And we constantly communicate.
"The most important thing is safety," Hermans said. "If you have safety as the foundation, you can build on it to deliver better service. By delivering safety and continuously improving our safety programs we take the argument away for using another provider." •