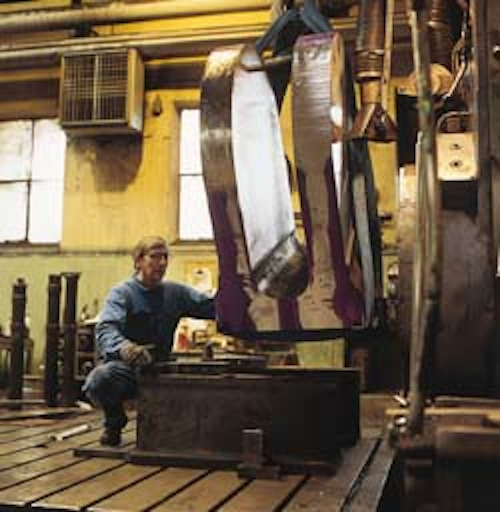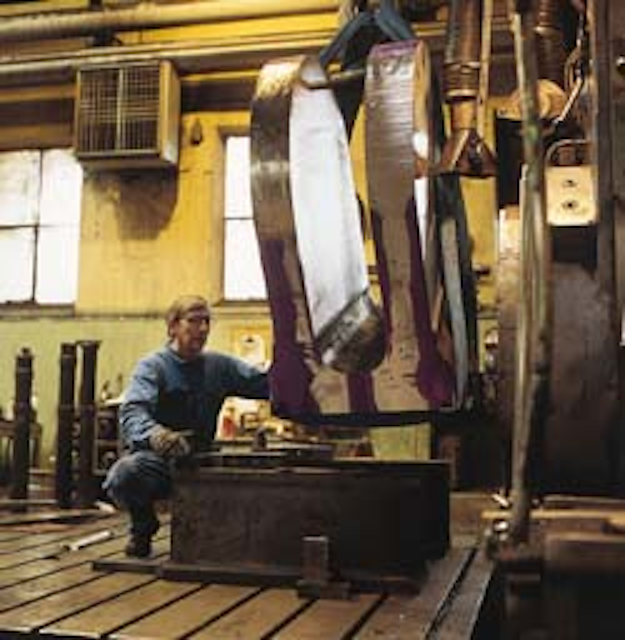 The flare boom tie-back support for the Troll Oil floater was manufactured by Scana Bjorneborg.
Since its takover two years ago by Scana Industrier, open die forger Scana Bjorneborg has strengthened its ties with the offshore industry, particularly Norway. The company is currently manufacturing five valve blocks for ABB Vetco Gray, to be used in subsea trees for Norsk Hydro's Troll Oil development.
It has already supplied a previous order for 19 valve blocks for ABB Vetco Gray for the same project, as well as connection and attachment plates for the Troll Oil floater, under subcontract to Scana Stal, and a tie-back support for the flare boom.
Another current order is for two sets of torsion shafts, the second such order won by Bjorneborg. These are for Norwegian company Johnsen Brothers and are due for delivery this summer. They will form part of a submerged turret loading system, a novel offshore loading system which is proving popular for new field developments and which could become a regular source of work for Bjorneborg.
The office opened by Scana Industrier in Singapore last year also brings Bjorneborg into closer contact with the Far East market. But Olsen points out that it had already won work in the region, supplying 230 tonnes of bar to offshore specifications for a Singapore stockist.
Scana Bjorneborg also manufactures rotor shafts for ABB Stal gas turbines. In
cluded in its current investment programme is a machine for conducting heat stability tests on rotor shafts. Other recently added capabilities are a new water quenching tank, grinding and milling machine.
Scana Bjorneborg also develops its own steel grades, including the ITS 685 grade which was used for the Troll Oil attachment and connection plates, and the ITS 683 grade which has been approved by Saga Petroleum for use in riser flanges. To quote Henning Olsen, "If you give me the specification today, I can make the ingot tomorrow".
For more information contact Henning Olsen, Scana Bjorneborg: telephone +46 550 27100, or fax +46 550 27090.
Copyright 1995 Offshore. All Rights Reserved.