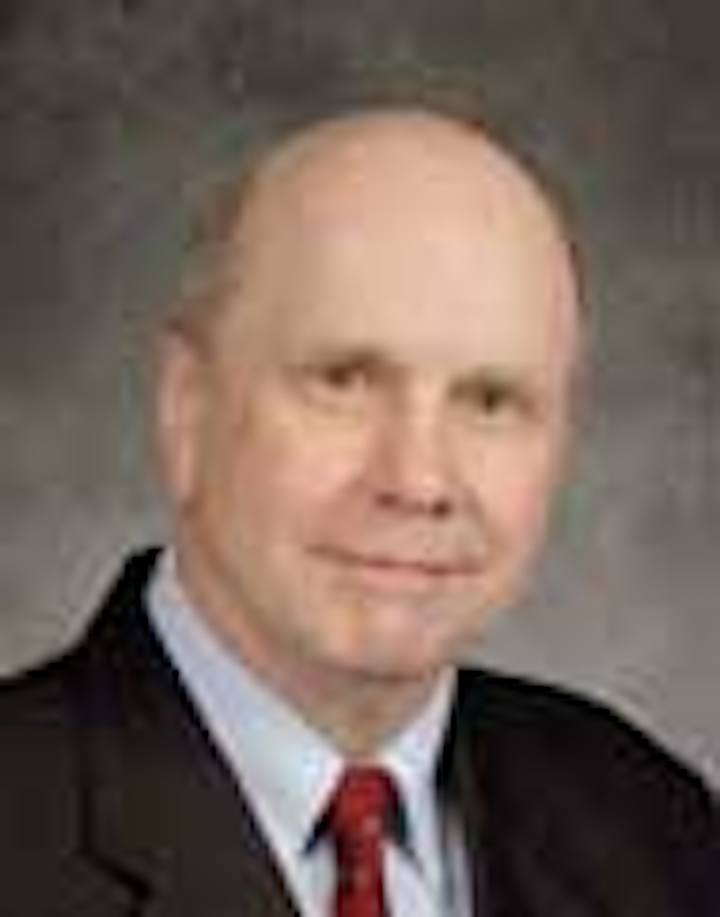 | | | |
| --- | --- | --- |
| | | Gene Kliewer • Houston |
A couple of pending lease sales are drawing a lot of attention these days. That there is interest in the forthcoming Norwegian leasing round that includes the Barents Sea should be no surprise. Arctic exploration is high on the frontier interest scale. Likewise, that there is interest in leases offshore Brazil should be no surprise, either. News of big hydrocarbon finds in Brazilian waters is circulated regularly. There are a couple of twists to the Brazil plans, however.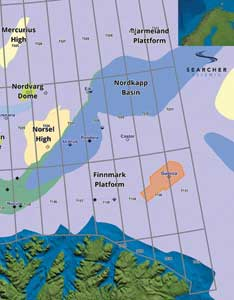 Barents Sea features under seismic investigation.
First to the Barents. TGS should be under way with two 3D multi-client surveys in the Barents Sea. The Finnmark Platform 2013 (FP13) covers 3,500 sq km (1,351 sq mi) and the Hoop to Fingerdjupet 2013 (HF13) survey will cover 8,600 sq km (3,320 sq mi).
Both surveys cover areas of complex geology and data from both will be processed through TGS' Clari-Fi broadband processing technology. The HF13 survey will also tie-in TGS' successful Hoop 3D in the east.
The FP13 survey is scheduled to be acquired by theGeo Barents with plans to tow eight streamers. The HF13 survey is scheduled to be acquired by the OceanicChallenger towing 12 streamers.
TGS says the initial data will be available to clients during 3Q 2013.
Dolphin Geophysical and Searcher Seismic are working on data from a 1,407-sq km (543-sq mi) non-exclusive 3D seismic survey on the Finnmark Platform portion of Norway's Barents Sea. Processing is ongoing in Dolphin's UK center using the OpenCPS software. The processing sequence is designed to enhance images of the Jurassic targets at around 1sec TWT. In addition, processing will focus on providing improved definition of the deeper Triassic and Permian clastics.
A full suite of deliverables is expected by 3Q 2013 in time for the Norwegian 23rd round nomination process.
Dolphin says it expects the leasing to reflect greater interest from the industry because of planned infrastructure in Veidnes outside Honningsvåg in Finnmark announced by Statoil.
Equatorial Margin seismic results ready for Round 11 leases offshore Brazil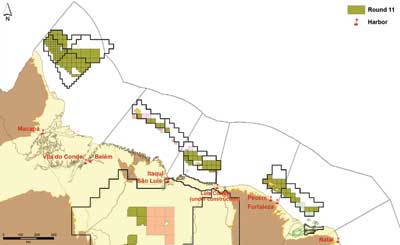 Equatorial Margin tracts in Brazil's Round 11 lease sale.
Now let's look at the pending lease sale off Brazil. One twist for offshore operators is that it will emphasize little explored tracts off the northeast coast on the Equatorial Margin.
Spectrum has completed processing the final phase of its Equatorial Margin long-offset 2D campaign. The data for the 4,133-km (2,568-mi) Potiguar basin survey is available for use in evaluating the six blocks to be offered in that basin in Round 11.
Spectrum says that with the completion of the Potiguar survey, it has more than of 38,000 km (23,612 mi) of new long-offset 2D data available for blocks on offer in Round 11.
The Brazilian National Agency of Petroleum, Natural Gas, and Biofuels (ANP) recently made a series of presentations to detail its plans for Bidding Round 11. In total, 289 blocks will be offered, 166 of them offshore.
Some information was shared that goes beyond the Round 11 bidding.
Magda Chambriard, general director of ANP, said Brazil's president has approved plans for three different bid rounds in 2013, starting with the 11th round in May to be followed by the 12th round in October, and the 13th round in November. The May round covers acreage both onshore and offshore, the 12th round will be predominately onshore gas, and the 13th round will be offshore presalt prospects.
Another twist to the Brazilian plans is that in the upcoming presalt round, Chambriard said, the bidding will be on a production-sharing contract basis and the percent of profits offered would be the main determining factor. Also, Petrobras will be the operator with 30% interest.
If Petrobras wants a larger percentage, it will have to bid just like any other company, she said.
The Equatorial Margin is expected to be an active area in the future, said Helder Queiroz, director, ANP, in discussing the prospects. It is similar to the Gulf of Mexico subsalt geology, he added.
The bid schedule for the 11th round is compressed into five months rather than the usual six-month period, said Claudia Rabello, bidding round superintendent of ANP, and bidders should be attentive to the deadlines or risk being rejected. The submission of bids will be May 14-15, with the production-sharing contract signings in August.
Sierra Leone survey begins
TGS has commenced acquisition of a 2D multi-client survey offshore Sierra Leone. The survey, SL13, will add 9,191 km of new 2D data to infill the existing 5,784 km of 2D data acquired in 2001. Upon completion of the SL13 survey, TGS will have approximately 15,000 km of contiguous 2D multi-client data and 6,268 sq km of 3D data offshore Sierra Leone.
The seismic data is being acquired by the M/V Geo Arctic. Data processing will be performed by TGS and will be available to clients in 4Q 2013.
The survey is supported by industry funding.
More Offshore Issue Articles
Offshore Articles Archives
View Oil and Gas Articles on PennEnergy.com