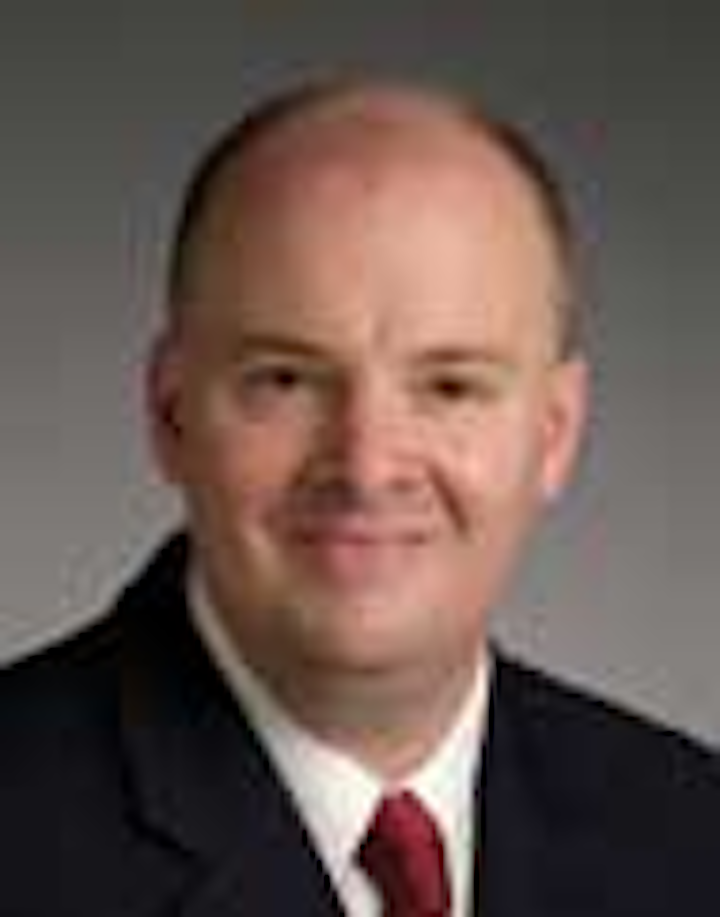 | | | |
| --- | --- | --- |
| | | Bruce Beaubouef • Houston |
BP says it has added two drilling rigs to the deepwater Gulf of Mexico, bringing its fleet to a company record nine rigs as it continues to develop its strong portfolio of assets in the region.
One of the rigs is a new ultra-deepwater drillship known as theWest Auriga, which is under long-term contract to BP from Seadrill Ltd.The vessel, capable of operating in up to 12,000 ft (3,658 m) of water, has begun development drilling work at BP's Thunder Horse field.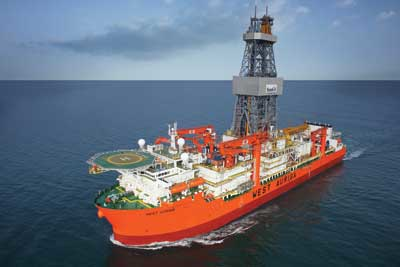 BP's recent drilling rig additions to the Gulf of Mexico: theWest Auriga (above), which has begun development drilling work at the Thunder Horse field; and the reconstructed drilling rig on BP's Mad Dog oil and gas production platform (below), which replaces the original rig that had been damaged and left inoperable by Hurricane Ike in 2008. (Photos courtesy BP)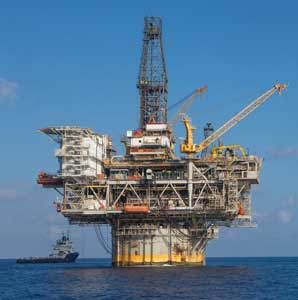 The other is a reconstructed drilling rig on BP's Mad Dog oil and gas production platform. It replaces the original rig on the platform that was badly damaged and left inoperable by Hurricane Ike in 2008. With the new, state-of-the art rig, the platform recently resumed development drilling at the massive Mad Dog field complex.
"The addition of these two rigs reflects the vital importance of the deepwater Gulf of Mexico to the future of BP," said Richard Morrison, Regional President of BP's Gulf of Mexico business. "It also clearly demonstrates BP's commitment to the American economy and to U.S. energy security."
BP currently anticipates investing on average at least $4 billion in the GoM each year for the next decade. The company plans to concentrate future activity and investment in the Gulf on growth opportunities around its four major operated production hubs - Thunder Horse, Na Kika, Atlantis, and Mad Dog - and three non-operated production hubs - Mars, Ursa, and Great White - in the deepwater, as well as on significant exploration and appraisal opportunities in the Paleogene and elsewhere.
BP is also advancing a strong pipeline of future development projects in the deepwater Gulf. In April, the company started up the Atlantis North expansion, the first of seven additional wells to be tied back to the existing Atlantis platform. At Na Kika, another field expansion is planned, following the successful startup last year of the Galapagos development, a subsea tieback to the Na Kika production facility. BP is also pursuing plans for a second phase of the Mad Dog field.
Total Lower Tertiary capex to exceed $50 billion by 2020
The Lower Tertiary play will drive long-term production growth in the deepwater US GoM with an expected $50 billion in development capital expenditure to be spent through 2020, according to a recent analysis by Wood Mackenzie.
"The commercial success of the Lower Tertiary has been robust, leading all other plays in our probable (commercial, pre-FID) development category with 54% of recoverable reserves," said Jackson Sandeen, analyst at Wood Mackenzie.
"Our base case model for a generic 300 MMboe Lower Tertiary field indicates a total valuation of $575 million, but this does not come without uncertainty. Reservoir characteristics can greatly impact project value depending on initial production rates and the pace of well decline," Sandeen explained. "If the recovery factor in our base case is increased by 2%, an additional $462 million could be realized."
Wood Mackenzie estimates Lower Tertiary production in 2013 to be 113,000 boe/d, roughly 8% of regional production. By 2028, the play's production will outgrow the current leading subsalt Miocene play to roughly 41% of regional production, or 533,000 boe/d.
Sandeen says that technical challenges of the Lower Tertiary must be overcome for the play to remain attractive, but warned that costly solutions have the potential to erode project value if operators fail to increase recovery factors.
The Lower Tertiary play was first deemed commercial in 2002 following Shell's success at the Great White (AC 857) discovery. Since then, a total of 15 commercial discoveries have been made, amounting to recoverable reserves of over 4 Bboe.
Today, BP, Shell, and Chevron account for the majority of activity, holding 45% of remaining reserves in the play. "While majors dominated the play in the early 2000s, the door has recently opened to large caps, mid-caps, and smaller independents," Sandeen explained.
Anadarko has balanced its Lower Tertiary position with success in the subsalt Pliocene/Miocene and most recently the Jurassic play, while BHP is exploring the play with its Racer prospect after it originally discovered Cascade/Chinook. In addition, Cobalt has emerged as a leading Lower Tertiary player following its North Platte discovery and has additional running room from acreage acquired during the 2006-2008 lease sales.
Wood Mackenzie expects operators to continue to map the extent of the Lower Tertiary play. Anadarko's Nansen Deep prospect could prove significant if commercial quantities of hydrocarbons are found, and BP's project at Gila is believed to be on trend with the massive Tiber discovery.
"We anticipate interest will remain heightened as the Lower Tertiary play becomes an increasingly important part of operators' GoM portfolios," Sandeen concluded.