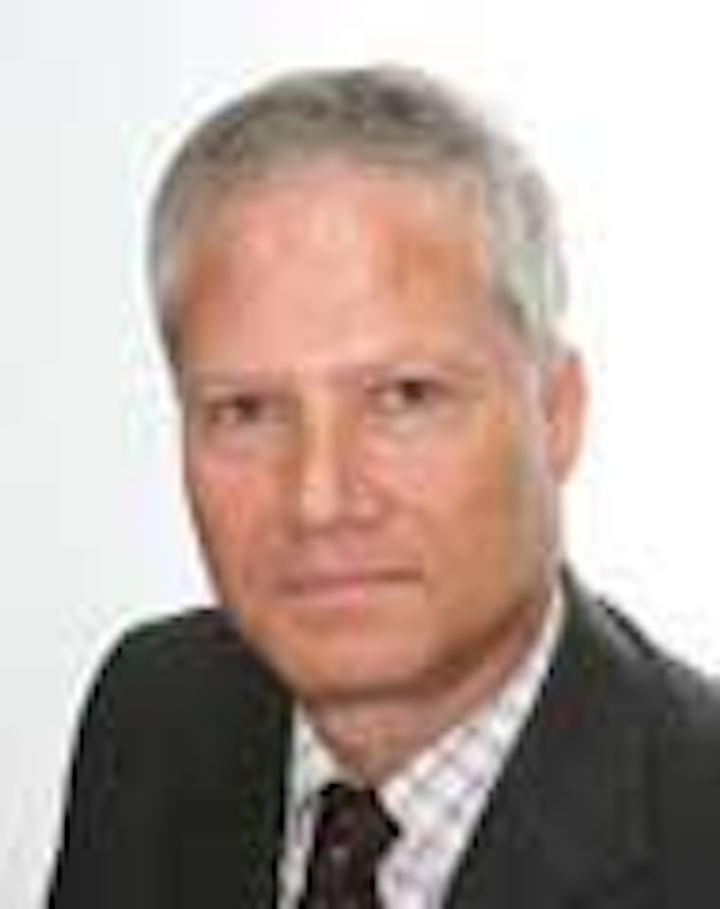 | | | |
| --- | --- | --- |
| | | Jeremy Beckman • London |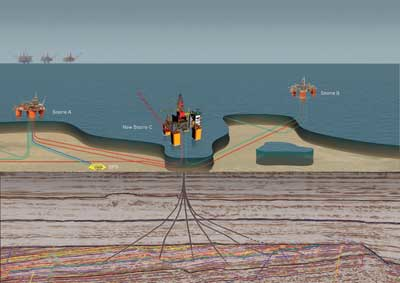 Three platforms could be the way forward for the Snorre field in the North Sea. (Courtesy Statoil)
Statoil wants to add a new drilling and processing platform to prolong production from the Snorre field in the Norwegian North Sea through 2040. The company began studying options for redeveloping the field in 2010, including subsea tiebacks to the two existing platforms. According to analysts ScanBoss, it was partner Petoro that pressed for the third fixed installation.
When the plan for the original field development was submitted in 1989, Statoil anticipated a 25% recovery rate. However, various improved oil recovery (IOR) measures and other new technologies have pushed the expected return to 47%, and more recent IOR programs could lift the rate to 55%. As a result, Statoil's estimate of Snorre's recoverable oil reserves has more than doubled to 1.55 Bbbl.
The company expects to reach agreement with its partners on the final concept early in 2015, which should give them time to digest the financial implications of Norway's harsher petroleum tax rules which came into force in May. Project sanction should follow in late 2016. ScanBoss claims the new development could cost NKr 40 billion ($6.48 billion).
Both the Snorre A and B platforms will remain in operation, with the new installation likely to be a TLP. Forty wells could be drilled from the new complex to access a further 300 MMbbl of reserves, with recovery enhanced through injection of gas into the reservoir. The gas could be imported from the Gullfaks or Visund fields. Aker Solutions is currently working on another program to upgrade drilling equipment on Snorre A, allowing drilling from this facility also to continue through 2040, generating a further 67 MMbbl of production.
ScanBoss adds that a new export system will likely be needed. Currently oil and gas from Snorre A are sent to the Statfjord A platform. Options could include a new pipeline to Gullfaks A.
In the Utsira High region of the central Norwegian North Sea, Statoil and its partners have recommended installing a 165-km (102-mi) subsea pipeline to take associated gas from the Johan Sverdrup field to a connection point in the Statpipe trunkline system off the island of Karmøy. From there the gas would head to the Kårstø processing complex north of Stavanger. The new line would have a capacity of 10 MMcm/d (35 MMcf/d), much larger than Johan Sverdrup's early-phase needs, allowing for potential tie-ins of other gas fields in the area.
Statoil outlines 2014 exploration targets
The extended shutdown of the Njord platform in the Norwegian Sea due to structural issues has not affected exploration in the area. In November, Statoil proved oil from a well and side track in Jurassic and Triassic formations on the Snilehorn prospect, 15 km (9.3 mi) northeast of Njord. Recoverable volumes could be up to 100 MMbbl.
During 2014 Statoil plans to drill 20-25 exploration wells offshore Norway, including a deepwater campaign in the area of its Aasta Hansteen development in the Norwegian Sea. Farther north, the company will drill up to seven wells in the Barents Sea, the main aim being to prove further oil reserves for tie-in to the Johan Castberg (Skrugard/Havis) development. In the North Sea, priorities include drilling two prospects close to last year's high-pressure/high-temperature King Lear gas/condensate find.
Unlike Norway, where many companies have been drilling exploratory wells over the past few months, UK offshore activity appears to have slipped back. Deloitte's latest review identified only 11 exploration and appraisal wells in UK waters during 3Q 2013, six down on the corresponding quarter in 2012. However, many companies have outstanding commitments from recent licensing rounds, the authors pointed out, and these could nudge well numbers upward in the current quarter.
UK review urges greater collaboration
Former Wood Group Chairman Sir Ian Wood has proposed numerous measures to help maximize recovery from the UK's remaining offshore reserves. The suggestions arise from a review of the sector and its future needs, commissioned last June by Britain's Secretary of State for Energy and Climate Change Ed Davey. A full report will follow early next year.
Investment in new UK offshore projects is at record levels and new frontier plays are emerging, yet exploration and production rates continue to fall. After canvassing the views of 40 active players responsible for 95% of UK production, along with regulators for the Norwegian and Dutch offshore sectors, Sir Ian concluded: "We need to strengthen the capacity and capability of our stewardship regime to enhance collaboration significantly if we are to meet the challenging demands of maturity."
He recommended that Britain's Department of Energy and Climate Change establish a new regulatory body to take on the stewardship role with additional powers to improve coordination of activities. The new body would be funded by the industry and the two would work together to develop new strategies in exploration, opening third-party access to infrastructure, improving production efficiency, and decommissioning.
Oil companies should also collaborate more widely in the development of regional production hubs, he suggested. And all parties should work to lessen the complexity and delays in legal and commercial procedures that are holding up some development projects.
Oil & Gas UK welcomed the interim proposals. CEO Malcolm Webb said: "The industry made it clear in its response to Sir Ian Wood's consultation that there is also an appetite to examine how we do business here and recognition of the need for a fundamental change of approach if we are to secure the next phase of offshore oil and gas development in the UK."