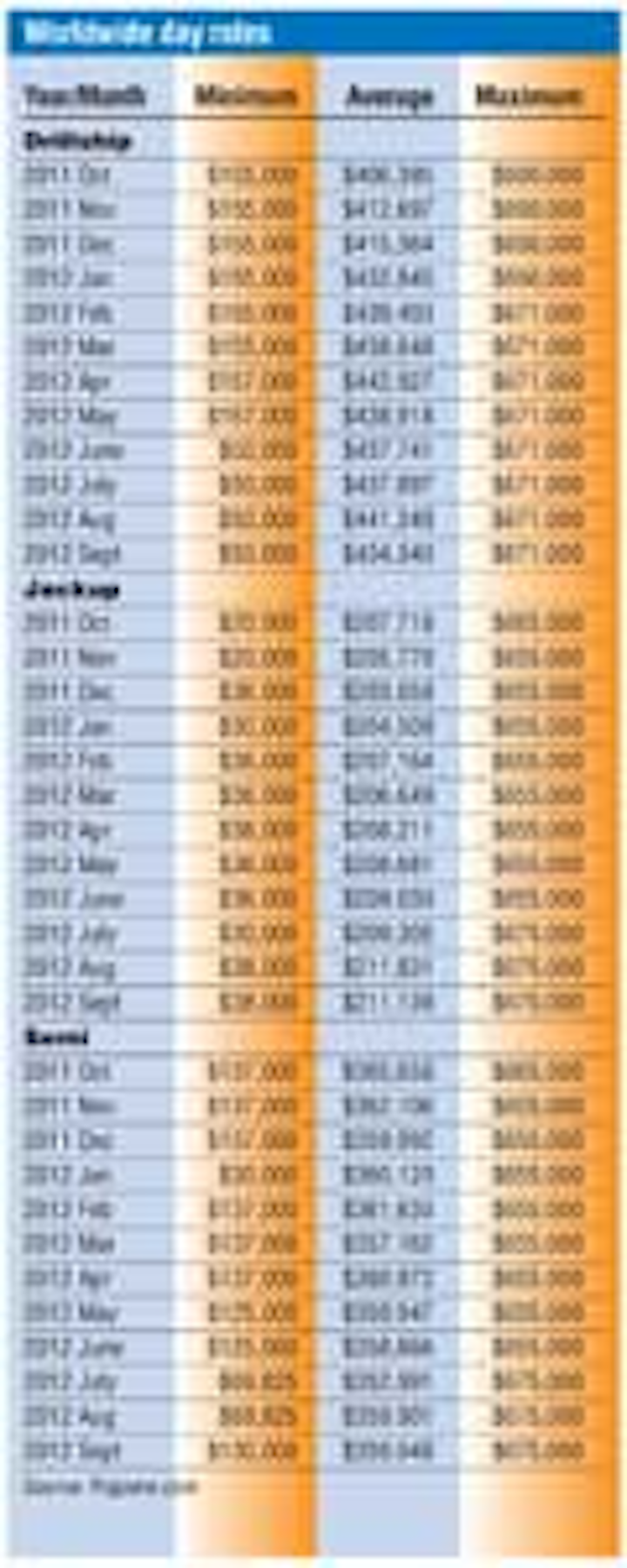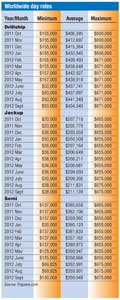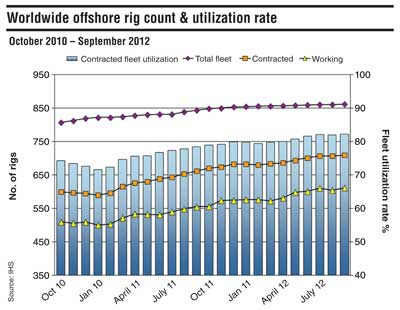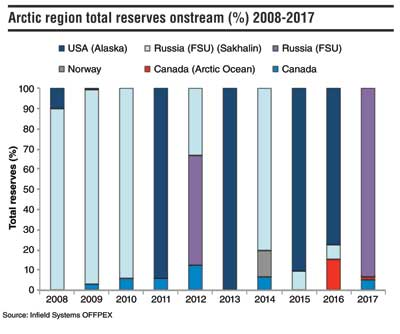 This month, Infield Systems examines planned developments in the Arctic region; an area considered to be one of the last true global frontiers of oil and gas development. Over the previous five-year period, Russia's Sakhalin area has dominated reserves coming onstream with a 73% market share. Going forward, Russia is expected to remain dominant in terms of reserves entering the market. However, this is based on the expectation that Gazprom's giant Shtokman gas field will enter production by the end of 2017. Without this game-changing development, the picture of Arctic development toward 2017 looks somewhat different, with US Alaskan developments expected to hold the largest share of reserves onstream. These are likely to be located within the Beaufort and Chukchi seas, and include the ExxonMobil-led development of the giant Point Thomson prospect, and the Independent Escopeta Kitchen Lights development within the Cook Inlet. Offshore Canada, Infield Systems expects the Hebron field to come onstream via a fixed platform by the end of 2017. Within Norway's Arctic zones, Eni's Goliat oil development is expected to enter production. In terms of water depth, Arctic development is expected to continue to take place exclusively within shallow waters of under 500 m (1,640 ft).
For operators active within the region, the harsh environmental conditions of the Arctic present some highly challenging prospects. However, with recent advances in technology, interest in the area has grown dramatically over the last decade. However, over the past two years significant changes in the global oil and gas market, particularly the introduction of shale gas, have made the economic viability and potential development of Arctic resources in the near-term, particularly offshore Russia, look far from certain.
– Catarina Podevyn, Analyst, Infield Systems Ltd.