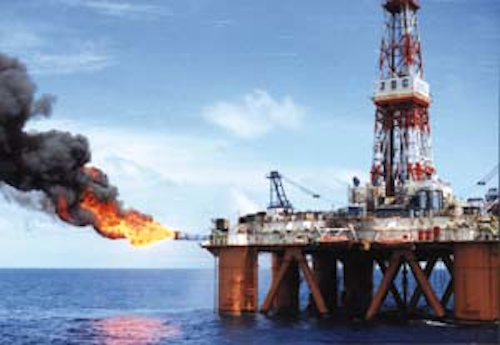 JVPC's Block 15-02 shedding light on basin potential
Vietnam's Blocks 15-2. [56113402.gif - 24k]
Although Southeast Asian petroleum activity has slowed somewhat over the past few months, several areas continue to flourish, among them the near-shore sector of the Con Son Basin off Vietnam, where the Japan Vietnam Petroleum Corporation (JVPC) is focusing on Block 15-02. A joint venture of Mitshbishi (51%) and the Japan National Oil Corporation (49%), JVPC was granted 100% licensing and operatorship of the block under a Production Sharing Contract awarded by Vietnam Oil and Gas Corporation - Petrovietnam.
Geologically, Block 15-2 lies in the Cuu Long (Nine Dragons) sedimentary basin, where the Bach Ho (White Tiger) Field is currently producing 130,000 b/d of high quality, low sulphur crude oil, the same quality that the Aurora Field will produce once production commences. Approximately 2,467 sq km in size, the block lies 100 km offshore and 150 km southeast of Vung Tau in some 20-60 meters water depth.
In April-July, 1994, the very first exploratory well JVPC drilled, , well 15-2-RD-1X, was a discovery of a major oil-bearing structure on the Rang Dong (Aurora) prospect. In two production tests, a combined flowrate of 14,400 b/d and a maximum stabilized flowrate of 10,346 b/d of a light crude oil of 37° API specific gravity was established - one of the highest flowrates from a single production test in Southeast Asia.
The second exploratory well, Vung Dong-1XR, was drilled between July and October of 1994, and confirmed the existence of oil but was commercially dry. The third exploratory well, Phuong Dong-1X (Orient 1X), spudded in May 1995 some 20 km northeast of the Rang Dong Prospect discovery site in 60 meters water depth. It was drilled to a total depth of 3,700 meters and encountered several zones with hydrocarbon shows. Two production tests carried out on these potential zones yielded a combined flowrate of 1,100 b/d oil and condensate with 8 million cf/d gas (1,400 b/d oil equivalent).
JVPC had already completed its first appraisal well on the Aurora Field in January, 1995. The 15-2-RD 2X or Rang Dong-2X well was drilled three km west of the discovery well, and a production test for the interval around 3,500 meters was conducted that yielded an oil flowrate of 7,159 b/d through a 1 1/4-inch choke. Specific gravity was also 37° API. In addition to the Rang Dong appraisal work that is ongoing, JVPC is planning to establish an appraisal program for the Phuong Dong Prospect, in consultation with PetroVietnam.
As a result of the appraisal and technical work on the Aurora Field, which is now believed to have recoverable reserves of 400-600 million bbl oil, JVPC plans to begin initial production on the northern part of the Rang Dong Prospect, where most of the appraisal work was conducted. The plan is to utilize a wellhead platform and a floating production storage and offloading unit (FPSO) with a target of first oil in May 1998 and a beginning production rate of 45,000 b/d.
JVPC plans to continue appraisal work on the whole of Rang Dong Prospect and on Phuong Dong Prospect and to achieve full field development after the results of the additional appraisal work and monitoring of the reservoir performance through the initial production phase. Other prospects in the block will also be explored and appraised.
The Mitsubishi-led group plans not only to market the oil produced by the Aurora Prospect, but to capture the associated gas, which can be piped ashore, starting in 1999 at an initial rate of 10,000 b/d oil equivalent - the same amount required by Tokyo Gas, Tokyo's largest gas supplier, on a daily basis.
Speculation in Japan is focused on the gas prospectivity of Block 15-2; it is said that JVPC believes there are large reservoirs of gas on the block, enough to drive Mitsubishi to cooperate with other gas producers of the area - BP, Mobil, and PEDCO to construct pipelines and perhaps even an onshore LPG or LNG facility. Currently studies are underway to determine feasibility of gas use from Block 15-2.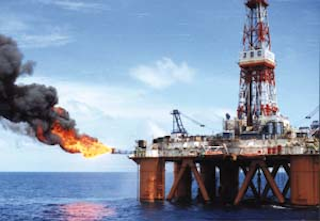 Discovery well 15-2-RD-1X in Block 15-2 off Vietnam.
Copyright 1997 Oil & Gas Journal. All Rights Reserved.