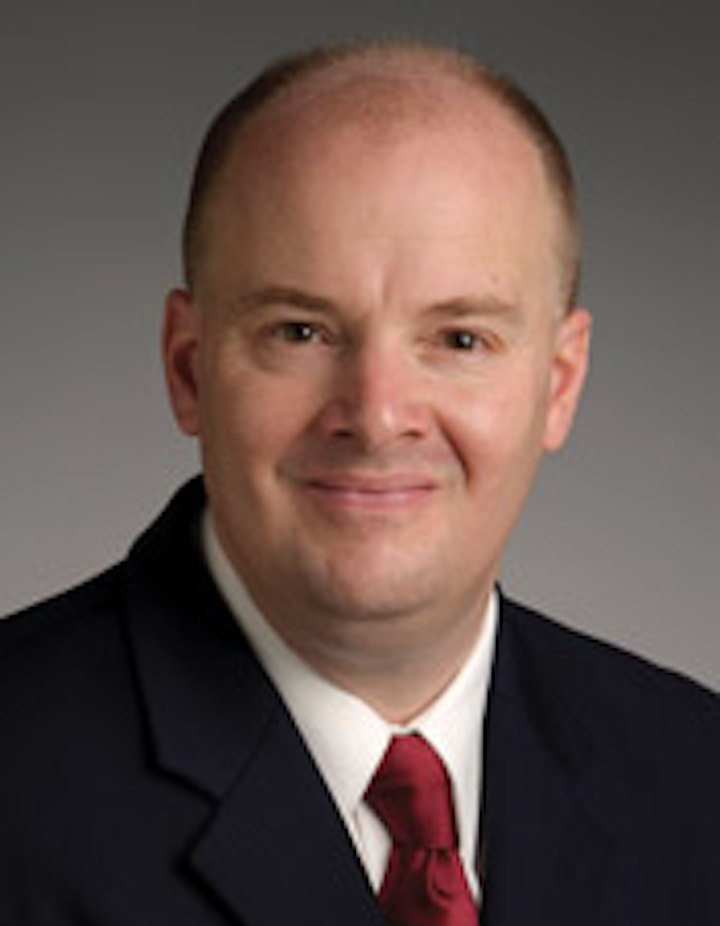 | | | |
| --- | --- | --- |
| | | Bruce Beaubouef • Houston |
Bright spots remain amidst downturn
While low oil prices are casting a shadow over Gulf of Mexico E&P activity, work is moving ahead on several projects, and recent assessments of operators' safety records have received high marks.
At the recent Offshore Technology Conference in Houston, industry officials provided updates on these topics. Steve Thurston, Chevron's vice president, Deepwater Exploration & Projects, discussed the company's recent success in the Gulf of Mexico with the Jack/ St. Malo fields at an OTC luncheon. Thurston described the GoM as a "world-class basin," with 24 Bboe discovered to date, with another 14 Bboe to be produced in the future.
Thurston also described the difficulties of accessing subsalt reserves. "The salt canopy is a blessing and a curse because it traps oil, but it's hard on seismic exploration and complicates drilling."
These challenges meant that Chevron had to "be creative" when developing the Jack/St. Malo fields, he said. The project infrastructure covers an area nearly as wide as the state of Rhode Island. The fields are about 25 mi (40 km) apart, and are around 280 mi (450 km) south of New Orleans in about 7,000 ft (2,100 m) of water.
Early on, Chevron decided that a joint, staged development was necessary to "capture the synergies of the fields" and "capture upside potential."
Stage one of five has been installed, with seven of the 10 wells installed. The ocean bottom node seismic, part of stage two, is also complete. The next steps will be to bring on two new wells plus the related subsea equipment.
According to Thurston, another part of the company's development strategy for the Jack/St. Malo fields was to selectively focus on key technology, including seismic imaging and fracing technology. Future developments for the Jack/St. Malo fields likely include an option for water injection; production expansion; increased power generation; and multi-phase seafloor pumps.
Meanwhile, field development activities are continuing in the Gulf on a number of other projects as well. For example, BP Exploration & Production Inc. has contracted Technip for the design, engineering, fabrication, installation, and pre-commissioning of the new production pipeline systems on the south side of the Thunder Horse production drilling quarters unit.
It is situated in a water depth of about 1,900 m (6,234 ft) in Mississippi Canyon blocks 778 and 822. Installation is scheduled for the second half of 2016 by the company's pipelay and subsea construction vessel, theDeep Blue.
Elsewhere, Ceona says it has received a contract from Bennu Oil & Gas has to install a flexible flowline and an umbilical at the deepwater Mirage field. It will deploy its newest vessel, Ceona Amazon, to install a flexible flowline approximately 2.4 mi (3.8 km) long and an umbilical about 2.6 mi (4.2 km) long from Bennu's Mirage well in Mississippi Canyon block 941. Each will tieback to Bennu's Titan production facility at a depth of approximately 4,000 ft (1,200 m). Work is scheduled to begin in the second half of this year. •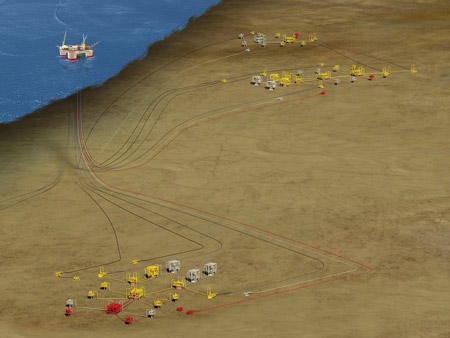 Chevron's Jack/St. Malo project, which produced first oil in early December, required some "creative" field design, said a company official at this year's OTC. The fields are about 25 mi (40 km) apart in about 7,000 ft (2,100 m) of water, and were co-developed with subsea completions flowing back to a single host, semisubmersible floating production unit located between the fields. (Courtesy Chevron Corp.)