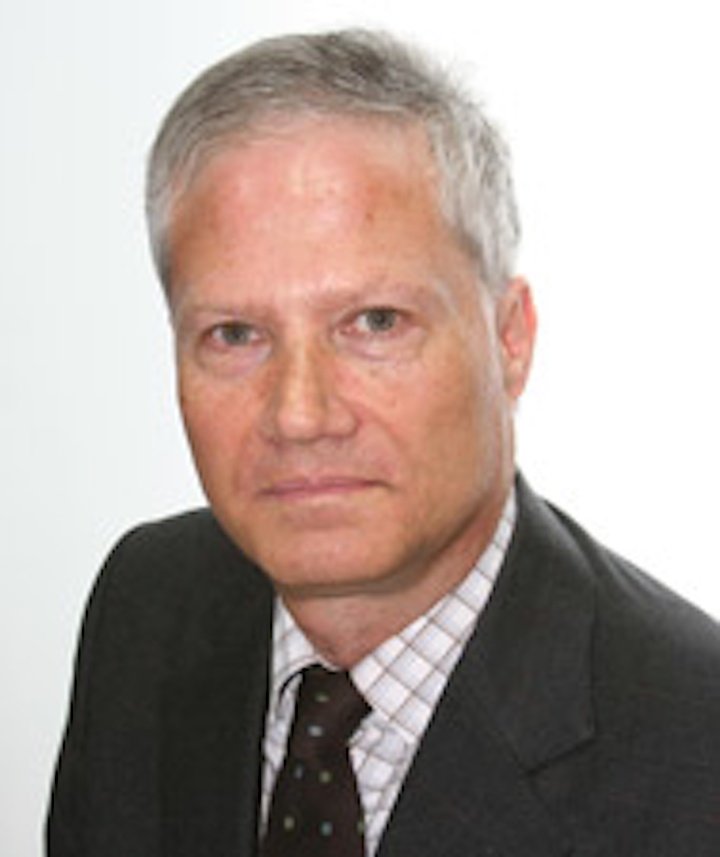 | | | |
| --- | --- | --- |
| | | Jeremy Beckman • London |
North America
The US Department of Interior has given Shell conditional approval to resume exploration drilling offshore Alaska after a break of two years. The company's previous campaign was curtailed following damage to its contracted rig. Shell's program, said to be in around 140 ft (42.6 m) of water, will be subject to strict environmental regulation. At OTC last month, Shell's executive vice president Ann Pickard said the company plans to drill two wells in the Chukchi Sea this year.
•••
The Canada-Nova Scotia Offshore Petroleum Board (CNSOPB) is offering nine parcels in three geographically different areas under the Call for Bids NS15-1 licensing round. All are on the central to western Scotian margin. Three are over little-explored synrift basins with presalt potential, close to BP-operated acreage, and two are close to oil and gas discoveries north and east of Sable Island. Deadline for applications is Oct. 29.
South America
Eni and partner Repsol have contracted Seaway Heavy Lifting to transport and install three gas production platforms for the Perla field development offshore Venezuela. The crane vesselStanislav Yudin will install the facilities in 70 m (229 ft) of water. Produced gas will head through a 30-in. subsea pipeline to a landfall near Punto Fijo.
•••
Brazil plans to auction 269 blocks outside the presalt area under the country's 13th Bid Round for oil and gas exploration. The round will be staged during 4Q 2015.
•••
Petrobras has confirmed two ultra-deepwater light oil finds from its third extension well in the Fanfan and Moita Bonita areas of the Sergipe-Alagoas basin. The locations are in respectively 2,467 m (8,094 ft) and 2,988 m (9,803 ft) of water. In both cases, the company is pursuing discovery evaluation plans.
Australian independent Karoon Gas has proven oil in Palaeocene sands in the Echidna structure in the Santos basin, via a well drilled by the semisubmersibleOlinda Star.
•••
Queiroz Galvão Exploração e Produção has contracted McDermott International to engineer and install subsea facilities for the early production system for the Atlanta field development in the Santos basin. Water depth at the location in block BS-4, southeast of Rio de Janeiro, is 5,085 ft (1,550 m). The package includes flexible pipes, umbilicals, subsea pump skids, and suction piles. McDermott'sNO102 vessel will start on-site work following the arrival of the FPSO Petrojarl 1 currently undergoing upgrades to its hull at Damen Shiprepair's yard in Rotterdam.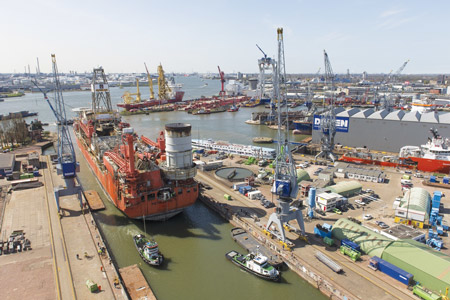 FPSOPetrojarl 1 undergoing refurbishment in Rotterdam. (Photo courtesy Damen)
The MODEC/Mistui/Marubeni consortium has committed to invest in a long-term charter of the FPSOCidade de Campos dos Goytacazes, which will serve Petrobras' Tartaruga Verde and Tartaruga Mestiça oil fields, 125 km (78 mi) from Macae. The vessel will be moored in 765 m (2,510 ft) of water in the CM-401 block concession.
•••
The semisubEirik Raude re-entered the Isobel Deep well last month on the Elaine/Isobel fan complex in the North Falkland basin, after operations were suspended due to BOP controls issues. Earlier the rig discovered oil and gas in the Zebedee structure for operator Premier Oil. It is due to drill at least four more wells north and south of the Falkland Islands for various consortia.
West Africa
Kosmos has discovered a potentially large gas field in ultra-deepwater offshore Mauritania. The drillshipAtwood Achiever drilled the Tortue West-1 well in block C-8 in 2,700 m (8,858 ft) of water, 285 km (177 mi) southwest of Nouakchott. It encountered gas in lower and Upper Cenomanian objectives. Kosmos plans follow-up delineation drilling and another exploration well this summer on the Marsouin prospect in the center of the block.
•••
Cairn Energy and its partners are looking to build on their two deepwater oil discoveries offshore Senegal last year. They have submitted a three-year evaluation work plan to the government that includes two firm appraisal wells on SNE-1 and one shelf exploratory well. The drillshipOcean Rig Athena could begin the campaign this fall.
•••
Ophir Energy expects to complete upstream front-end engineering and design (FEED) during 2Q 2016 for its block R Fortuna gas development, 140 km (87 mi) offshore Bioko Island, Equatorial Guinea. The company and partner GEPetrol recently signed an agreement under which Golar LNG will build and operate theGimi floating LNG vessel that will serve the project under a 20-year charter. Additionally, Golar will be responsible for subsea well control, liquefaction of the gas, and subsequent offloading to LNG tankers.
•••
Esso Exploration Angola has produced first oil from the Kizomba Satellites Phase 2 development in block 15 offshore Angola. This is a three-field subsea tieback project.Mondo South has been connected to the Mondo FPSO, while the other two fields, Kavocha and Bavuca, will come onstream over the next few months via connections to the Kizomba B FPSO. Eventually the trio should boost production from the block by 350,000 b/d.
At the West Hub development project in deepwater Angolan block 15/06, Eni has started up the Cinguvu oil field, its second tieback to the FPSON'Goma, which has capacity to handle 100,000 b/d.
Mediterranean Sea
ElectroGas Malta has contracted Bumi Armada Berhad to convert an LNG carrier to a floating storage unit, and subsequently operate and maintain it, at the planned Delimara Malta project LNG reception terminal. Operations could begin next year.
•••
GMC has completed basic design for a self-installing buoyant tower for a future phase of Energean Oil and Gas' Prinos field development off western Greece. The tower would be connected to the field's existing offshore processing facility.
Russia
Gazprom Neft and PetroVietnam have signed a memorandum to expand their joint exploration and development programs at the Dolginskoye field on the Pechora Sea shelf off northern Russia.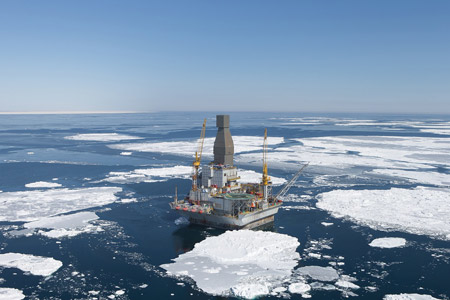 Orlan platform in the Sakhalin 1 concession. (Photo courtesy Rosneft)
In the Azov Sea that separates Russia from Ukraine, Rosneft is preparing to drill the Geologicheskaya-1 exploratory well later this year on the Temmryuksko-Akhartskiy license. Offshore Sakhalin Island, eastern Russia, the company has claimed a new world record length for the O-14 production well. This was drilled from the ice-reinforced Orlan drilling platform to the field's southeastern area, with a horizontal reach of 12,033 m (39,478 ft), using Sakhalin I partner ExxonMobil's proprietary Fast Drill technology.
Middle East
Qatar Petroleum has opened an evaluation process for a partner to manage future development of the giant offshore Al Shaheen oil field. Incumbent operator Maersk Oil's current agreement terminates in mid-2017. Since 1992, the two companies have worked in partnership to raise production from the field to around 300,000 b/d.
•••
Al-Khafji Operations has amended the scope of McDermott International's contract for the offshore Hout field development, 26 mi (42 km) east of Al-Khafji in the divided zone between Saudi Arabia and Kuwait. The new EPCI program covers one new platform and two bridges, weighing around 3,300 tons in total, and also involves modifications to the field's existing complex. The work should be completed by spring 2017.
•••
The jacket for Dana Gas' Zora field platform has been installed at the location offshore the UAE and the associated gas pipeline has been laid to the shore. Following delivery of the topsides from Adyard in Abu Dhabi, production is expected to start in mid-year, building to a peak of 6,650 boe/d.
East Africa
AGR has agreed to provide services to SP Offshore for drilling of an ultra-deepwater exploratory well between Mozambique and the Comoros Islands. SP is working on behalf of Western Energy East Africa and Safari Petroleum Indian Ocean, which are partners in a production-sharing contract for blocks 38, 39, and 40 offshore the Comoros.
•••
ExxonMobil and Sterling Energy have opted to relinquish their Ampasinda block offshore Madagascar following a reassessment of the acreage's prospectivity. Phase 3 of the exploration period was due to expire in mid-2016.
India
ONGC has two new discoveries off India's east coast. One, drilled 25 km (15.5 mi) offshore in the deepwater Krishna Godavari basin (well KG-DWN-98/2-M-4) encountered six hydrocarbon-bearing zones, opening a new play in the area, ONGC claimed. The other was a potentially large gas find in relatively shallow water, 19 km (12 mi) south of Antarvedi in Andhra Pradesh.
BG Group expects production from the Tapti gas field offshore western India to cease soon, followed by a decommissioning phase and possible handover of certain facilities to former operator ONGC.
Asia/Pacific
CNOOC has contracted the Technip/COOEC consortium to provide FEED for two tension leg platforms for the Liuhua 11-1 and 16-2 joint development project in the South China Sea.
These would be China's first two TLPs. Technip's Houston center is managing the program, due to be completed later this year.
In the southern offshore Bohai region CNOOC has started production from the Kenli-10 oil field in 17 m (56 ft) of water. Main facilities are a central processing platform and two wellhead platforms that will eventually host 70 producer wells. Production should reach a peak of 36,000 b/d during 2016.
•••
Vietgazprom, a joint venture between Gazprom and PetroVietnam, expects to spud Vietnam's first deepwater exploratory well later this year in block 129. Water depths in the concession exceed 1,600 m (5,249 ft).
•••
Lundin Petroleum has delivered first oil from the Bertam field in block PM307 offshore eastern Peninsular Malaysia. The field has been developed via a wellhead platform connected to a spread-moored FPSO, which formerly operated offshore Tunisia. Production should reach the plateau of 15,000 b/d by year-end.
Offshore Sabah, JX Nippon Oil & Gas has discovered oil in the Bestari structure in deepwater block R. According to partner INPEX, early analysis indicated a 70-m (229-ft) column of oil-bearing sands across multiple horizons.
Australia
Woodside has a new gas discovery in the vicinity of its Pluto LNG project. Pyxsis-1, drilled in production license WA-34-L in the Dampier sub-basin offshore Western Australia, intersected 18.5 m (60 ft) of net gas in the Jurassic sandstone target. The find is 15 km (9.3 mi) north of the producing Pluto gas field.
Chevron has also proved more gas in the Greater Gorgon Area. The Isosceles-1 well, drilled 95 km (60 mi) northwest of Barrow Island in 968 m (3,175 ft) of water, encountered 134 m (440 ft) of net pay in Triassic Mungaroo sands. Elsewhere off Western Australia, the company has announced plans to decommission various platforms and shallow-water monopods at the Cowle, Roller, Skate, and Yamaderry fields following production declines.
Apache has produced first oil from the Coniston field in blocks WA-35-L and WA-55-L, via a tieback to the FPSO serving the Van Gogh oil field to the south. •