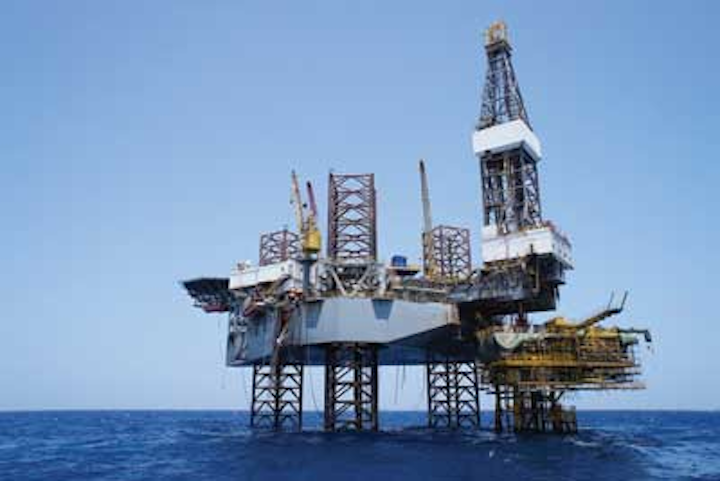 Kenny Dooley
PetroPlan
There can be no doubt that theUK North Sea will remain an important region for oil and gas E&P for years to come. Most of its fields are expected to remain economically viable until 2020 if not longer, and high oil prices have given a boost to exploration in the northeast Atlantic basin in areas previously considered marginal and thereby uneconomic. The region still boasts estimated oil and gas reserves of 9.4 Bboe with a 50%-plus chance of recoverability.
Despite this,UK offshore drilling activity is in decline, and nowhere near the levels necessary to unlock the area's remaining potential. Production drilling has remained constant at about 120-130 wells per year since 2009, but remains far below pre-2009 levels. More worryingly, the last three years have seen the lowest rate of exploration activity in the region's history. In 2013 there were 44 exploration and appraisal wells drilled, below initial forecasts, and down from 53 in 2012. This year may see a lower level of activity still, with plans to drill just 25 exploration wells and 11 appraisal wells. Around 66 further exploration and appraisal wells are expected to be drilled through 2015 and 2016, suggesting that the yearly rate is not expected to rise significantly.
This is not just a concern for the industry, but for the UK as a whole. Offshore oil and gas continues to be the UK's largest industrial investor, paying more tax to the Exchequer than any other corporate sector.North Sea oil and gas supports around 450,000 jobs across the country and contributes to around 1.5% of national GDP. Without domestic production, Britain would have had to import an extra £31 billion ($53 billion) worth of energy in 2012.
So what are the factors behind this dip in activity, and what obstacles do drilling companies in the North Sea face? Much comes down to the sector's inherent volatility. Drilling companies largely operate on a project-by-project basis, the availability and location of which are highly sensitive to volatile factors such as the prices of oil and gas, the emergence of new technology, and new discoveries. Opportunities can arise with little notice, leaving companies scrambling to take advantage. On the other hand, a dip in prices can lead to prolonged periods of reduced activity.
For drilling companies this volatility manifests itself in three main ways: access to rigs, access to financial capital, and access to human capital.
No money, no rigs
Demand for rigs, and their lack of availability during periods of high activity, is a major challenge facing North Sea exploration drilling. Of the 55-60 exploration and appraisal wells forecast to be drilled last year, 20 were postponed and four cancelled. Of the postponements/cancellations, 42% were due to a lack of rig availability. Another 8% involved cases where the company had secured a firm rig slot to drill, but delays on other drilling sites prevented take-up.
The number of mobile rigs deployed offshore the UK at the end of 2013 was the highest since 2008 (20 jackups and 19 semisubmersible rigs); however, relative to the region's potential this still represents a shortfall. Current high rig rates (combined with the fact that the average drilling period has risen to 17 days) only increase the strain.
A lack of access to funding acted as a further brake on exploration in 2013, accounting for a further quarter of the postponements and cancellations. As might be expected, the situation hit smaller drilling companies disproportionately hard relative to their larger, more resilient counterparts. As a result, small- to medium-sized companies contributed just 25% of wells in 2013, a lower share than in previous years (partly offset by increased activity on the part of energy utilities during the same period).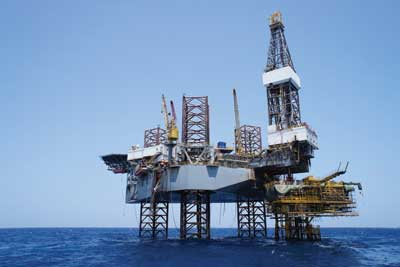 Operators in the North Sea must find new ways to recruit and retain much-needed drilling personnel for rigs such as this jackup. (Courtesy PetroPlan)
The people problem
Another major concern is the difficulty getting staff with the required technical skills to the right place and for the right duration, often at short notice. This challenge is common to drilling companies across the world. The global oil and gas industry faces an acute shortage of workers with 10-15 years' experience, thanks to a near universal shutdown oftraining and recruitment programs during the 1980s oil gut, when prices hit record lows.
However, there are additional issues that exacerbate the challenge in the North Sea region. First is competition with other world regions – in an industry already short on human capital – that makes it especially difficult to retain talent. Drilling personnel working abroad might typically command salaries 35-50% higher than those of their UK North Sea-based counterparts, and the difference becomes marked when taxes and bonuses are considered.
Aside from the pay, it is also a matter of job satisfaction and the opportunity to work with cutting-edge technology. The North Sea is a mature region, filled with aging and largely manually operated drilling rigs incorporating older technology. Other regions tend to have a higher proportion of newer generation rigs featuring much higher levels of drill floor automation and comfort for crews. Many newer generation mobile rigs offer far better conditions for workers and a host of extra facilities designed to improve their living standards.
Displaying 1/2 Page 1,2, Next>
View Article as Single page