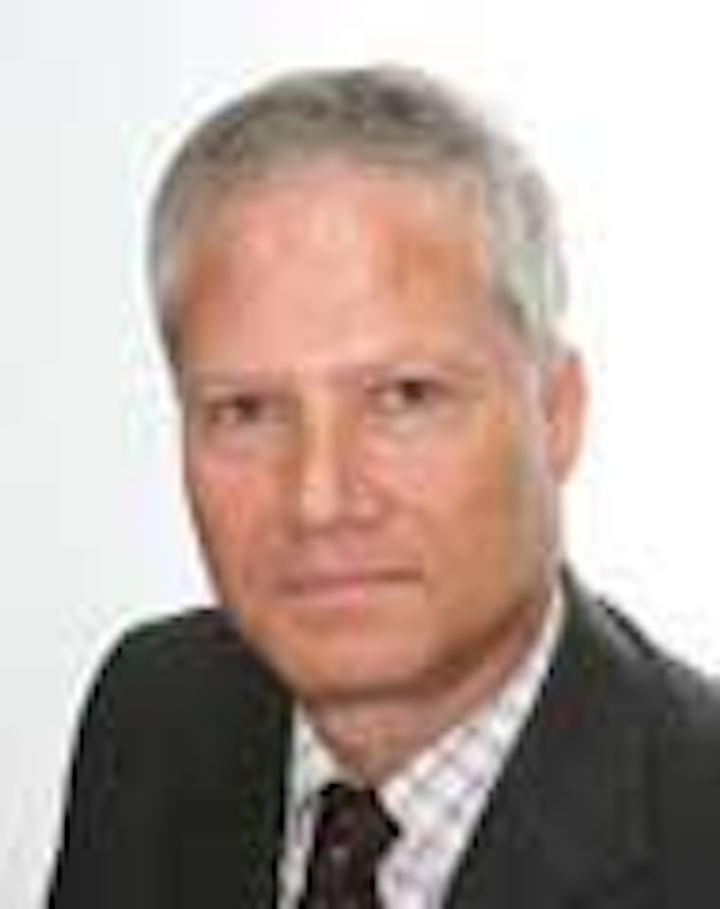 | | | |
| --- | --- | --- |
| | | Jeremy Beckman • London |
Statoil has opted to exit a license agreement offshore the Bahamas that started in May 2009. The applications for the Falcones, Islamadores, and Zapata offshore concessions will now revert solely to Bahamas Petroleum. Recently the islands' government issued a mandate to proceed with exploration drilling on existing licenses. Bahamas Petroleum plans to drill its first well on its southern licenses by April 2015, if it can secure financing via a farm-out.
•••
Range Resources has completed a farm-in to Niko Resources' Guayaguayare block onshore/offshore Trinidad. Exploration plans include an offshore well drilled from the shore, followed by appraisal drilling if the outcome is successful.
•••
BG Group expects approval from Colombia's government to farm into 30% of the Guajira Offshore 3 block. A 3D seismic survey is planned this year.
•••
SAExploration has signed a three-year strategic cooperation agreement with COMESA to jointly source, acquire, and process 2D and 3D seismic data. SAE and COMESA will source and conduct new transition-zone and shallow-water projects in Mexico, along with developing data-processing opportunities in South America.
Under the terms of the agreement, both companies will share expertise, resources, and technologies to pursue and fulfill new seismic projects in the region. All project awards will be contracted separately from this agreement on a project-by-project basis.
Seadrill has executed the final contracts with a total value of $1.8 billion with PEMEX for the jackup drilling units West Oberon, West Intrepid, West Defender, and West Courageous.
•••
Brazil's first tension leg wellhead platform (TLWP),P-61, has sailed from the BrasFels shipyard to the Papa-Terra field in the Campos basin. It will operate with the P-63 FPSO which began producing oil in November. In tandem, the platforms will be able to produce up to 140,000 b/d from 18 wells. P-61 is also designed to compress 1 MMcm/d (35 MMcf/d) of natural gas. Some will be used on the two facilities, with the remainder injected into the reservoir. The TLWP resembles a semisubmersible, but is moored to the seafloor via vertical anchors. The arrangement is designed to suppress the platform's range of motions, allowing the use of dry christmas trees.
•••
Premier Oil and partner Rockhopper Exploration have selected a TLP for Sea Lion, the first planned development project offshore the Falkland Islands. Front-end engineering design is due to start soon, with a final investment decision to follow during the first half of next year. The aim is to achieve first oil within four years of project sanction. Phase 1 of the project, designed to recover 293 MMbbl over 25 years, will likely cost around $5.2 billion.
Vaalco Energy says two new production platforms remain on schedule for installation later this year on the Etam Marine block offshore Gabon. One will go on the Etame field and the other between the Southeast Etame and North Tchibala fields. Recently the company resumed exploration drilling on the area with a well on the Dimba prospect, designed to evaluate the Gamba and deeper syn-rift formations.
•••
All wells have been P&Ad at the decommissioned Azurite field off Republic of Congo (Brazzaville), according to partner PA Resources. Demobilization has started of the floating drilling, production, storage, and offloading vessel, which is expected to sail away before mid-year. Operator Murphy Oil is negotiating a termination of the vessel's contract.
•••
Cobalt International Energy has discovered hydrocarbons with its latest presalt deepwater exploratory well offshore Angola. Bicuar #1 on block 21 intersected 56 m (184 ft) of net pay from multiple intervals. It was also the first discovery in the deeper presalt syn-rift reservoir.
In offshore block 15/06, Total has sold its 15% stake to Sonangol E&P for $750 million. A first production hub is expected to start up next year, but Total says it prefers to focus its resources on its operated block 17, which includes the current CLOV development and ultra-deepwater block 32.
In Cabinda offshore northern Angola, Boskalis subsidiary SMIT Salvage will start work in 2Q to raise the Saipem jackupPerro Negro 6 from the seafloor. The rig sank last July after suffering a punch-through close to a pigging platform while under contract to CABGOC.
Mediterranean Sea
DNO has completed a farm-in to two concessions offshore Tunisia held by Eurogas International and Atlas Petroleum Exploration Worldwide. DNO has taken an 87.5% operated interest in the Sfaz and Ras El Besh permits, both in mostly shallow waters in the Gulf of Gabes. They include three small oil discoveries, with 29 other prospects that could collectively contain 500-700 MMbbl.
•••
Croatia reportedly plans to open acreage over the southern Adriatic Sea to bidders, possibly this spring. Spectrum Geo recently completed a five-month multi-client seismic survey providing the country's first modern long-offset 2D data. This will be connected to Spectrum's reprocessed seismic from the Italian side of the Adriatic.
•••
Woodside Energy has reached a complex agreement with Noble Energy and its partners in the deepwater Leviathan gas field offshore Israel. The company hoped to conclude negotiations by the end of this month - if ratified, it would acquire 25% of petroleum licenses 349/Rachel and 350/Amit containing Leviathan, and would operate any LNG development. Noble would remain upstream operator.
Last year's Tamar SW discovery could hold up to 917 bcf (26 bcm), according to partner Delek Group. Costs of a tie-in to the Tamar infrastructure will be high - possibly more than $132 million - due to the distance of the well from Tamar's subsea manifold and timing issues for development drilling.
Eastern Europe
Nord Stream AG has completed a feasibility study for expanding capacity of the twin-Nord Stream gas trunklines through the Baltic Sea. Results suggest one or two more lines would be technically and economically viable. Additionally, the study assessed several potential routes that will serve as the basis for further research.
Gazprom, supplier of the gas, says South Stream Transport has awarded first pipe supply contracts for the South Stream gas line system through the southern Black Sea. This will eventually comprise four 93-km (58-mi) offshore pipelines between the Russkaya compressor station on the Russian coast and a landfall on the Bulgarian side. Each line will be 32-in. diameter, with a wall thickness of 1.5-in., and made from X65 steel to withstand extreme operating pressure of 28.45 MPa (4,126 psi) during installation. Germany's Europipe and Russia's United Metallurgical Co. and Severstal will manufacture all pipes for the first line, with construction offshore due to start this fall.
Caspian Sea
Ramboll Group is performing winterization studies for a planned offshore drilling complex and living quarters for Lukoil's Yuri S. Kuvykin gas/condensate field in the Russian sector. The northern part of the Caspian Sea is prone to severe ice build-up in winter, when temperatures often dip to -21°C (-6°F). Lukoil is targeting production of 4 bcm/yr (141 bcf/yr) of gas and 385,000 tons/yr of condensate.
•••
The new West Chirag platform offshore Azerbaijan. (Photo courtesy BP)
Oil production has started through the BP-operated West Chirag platform in the Azeri sector, the centerpiece of the $6-billion Chirag oil project. The platform, fabricated entirely in Azerbaijan, has been installed in 170 m (558 ft) of water between the Chirag and Deepwater Gunashli platforms. It can process up to 183,000 b/d of oil, exported to the Sangachal terminal via a new pipeline linked to the existing subsea trunkline system. Its gas export capacity is 285 MMcf/d (8 MMcm/d).
BP and its partners in the Shah Deniz gas field in the same sector have awarded the AMEC Tefken Azfen consortium a $974-million contract for the two new Stage 2 production/risers and quarters/utilities platforms. Both of the topsides will be built at the ATA yard in Bibi-Heybat near Baku.
Abu Dhabi's government has extended the Upper Zakum offshore oilfield concession to the end of 2041. State oil company ADNOC operates in partnership with ExxonMobil and Japan Oil Development Co. The field came onstream in 1982, and the partners have progressively added new facilities to raise production. Current development involves use of artificial islands to raise throughput capacity to 750,000 b/d, and the partners are looking at ways to raise the threshold to 1 MMb/d.
•••
Dubai Petroleum has awarded Technip an engineering, procurement, construction, and installation contract for the Jalilah B field development in 60 m (197 ft) of water, 90 km (56 mi) offshore Dubai. Technip will build and install a new platform comprising a 900-ton deck and a 500-ton jacket; install 13 new risers on existing platforms; and lay 110 km (68 mi) of pipelines in diameters from 6- to 24-in. using three vessels.
A new ultra-lightweight conductor-supported tripod platform is in place on the same operator's Fateh field in 50 m (164 ft) water depth. 2H offshore designed the T-02 facility for installation from a jackup. The minimal topside/subsea structure will host an upcoming exploration drilling/well test campaign.
•••
Masirah Oil's second well in block 50 offshore Oman has discovered oil. Cantilever jackupAban VII drilled the well to a depth of 3,000 m (9,842 ft) in the Cambrian formation, encountering hydrocarbons in various intervals. This was the first-ever discovery east of Oman, the company claimed.
India
India's government expects to offer 29 offshore blocks under the NELP-10 licensing round. Fifteen will be in shallow water and 14 in deepwater.
BG Exploration has awarded Larsen & Toubro a $114-million EPCI contract for a new wellhead platform and subsea pipelines for the Panna-Mukta fields off northwest India. The project should be complete by March 2015.
On the east coast, Vessel Gasification Services has commissioned from Wison Offshore & Marine a barge-based floating LNG regasification unit designed to export 1 bcf/d of gas. It will be moored on a jetty structure 8 km (4.97 mi) offshore Andrha Pradesh alongside a permanent floating storage unit, which will serve as the LNG offloading station for tankers.
CNOOC has started production from the Liuhua 19-5 gas field in the Pearl River Mouth basin in the South China Sea. The two-well development, in 185 m (607 ft) of water, is linked to the production facility on the Panyu 30-1 gas field. At peak Liuhua 19-5 will deliver 29 MMcf/d.
•••
Mubadala Petroleum has commissioned production facilities for its Nong Yao oil field development in block G11/48 in the Gulf of Thailand, designed to produce up to 15,000 b/d. Nippon Steel and Sumikin Engineering have started fabrication at a yard close to Bangkok. Development calls for a wellhead platform, a processing platform, and interconnecting sealines to an FSO, with 23 wells during the initial phase.
Elsewhere in the Gulf, Mubadala has extended its lease of Petrofac's FPSO on the Jasmine field by an additional four years. However, the company has decided to sell its 60% operated interest in northern area block G3/48 to KrisEnergy.
•••
Dragon Oil has agreed to farm into Service Contract 63 in the northwest Palawan basin offshore the Philippines. Initially, the company will take 40% of Nido Petroleum's 50% stake in the concession, with Nido later hoping to recover an extra 10% through another farm-in deal with PNOC-Exploration. Nido would remain technical operator for the planned Baragatan-1 exploration well.
•••
Lundin Petroleum aims to drill at least six exploratory wells in Southeast Asia this year. In block 307 off Peninsular Malaysia, the company plans to appraise its 2012 Tembakau gas discovery, with another well targeting oil in the Rengas structure. Offshore Sabah, Lundin has completed processing of the 500-sq km (193-sq mi) 3D Emerald seismic survey in block SB307 and plans to drill two of the covered prospects, Kitabu and Maligan.
Shell, which has reported lower profits like numerous other majors, is looking to cut costs via asset sales. One already agreed sale is the company's equity interests in the Wheatstone-Iago Joint Venture and the Wheatstone LNG project offshore Western Australia to KUFPEC for $1.135 billion. Shell CEO Ben van Beurden insisted that the company intended to remain a major player in Australia's energy industry.
Activity offshore Namibia has taken a step up
Shell has taken over exploration blocks 2913A and 2914B in the Orange basin offshore Namibia from Signet Petroleum, with the Anglo-Dutch group acquiring a 90% stake in the two blocks and Namibian national oil company, Namcor, keeping its 10% carried interest.
Investment company Polo Resources Ltd. reports that Signet Petroleum Ltd. intends to implement a share buyback under which funds not required for ongoing operations and new business opportunities would be returned to shareholders.
Polo says the investment in Signet Petroleum is a central part it strategy to increase its exposure to the oil and gas sector. The last 12 months have been a transformative period for Signet in which the company has acquired and interpreted 3D seismic data over Mnazi Bay (Tanzania), which has confirmed the up-dip extension of the BG/Ophir Chaza-1 discovery well, acquired 2D seismic over block 2914B in Namibia, demonstrating significant prospectivity, and launched a process to examine strategic alternatives, which is being led by First Energy Capital LLP.