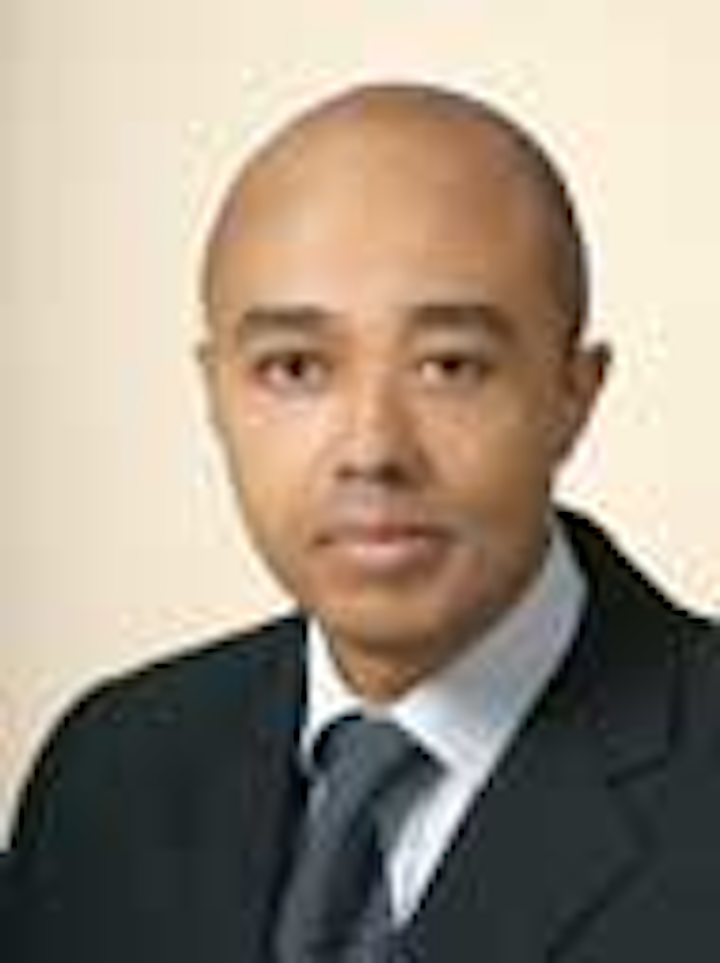 Alex Msimang
Jessica Cull
Vinson & Elkins LLP
Following hugeEast Africa discoveries offshore Mozambique and Tanzania, attention is creeping further north to Somalia, which may have geology similar to Yemen, a country with proved reserves of 2.7 Bbbl of oil. Somalia will be a challenging country in which to operate, and operators interested in Somalia should pay close attention to the recent experiences of Tanzania, Mozambique, Kenya, and Uganda in anticipating some of the likely challenges ahead. However, Somalia has its own unique set of issues, including a dangerous political and security situation, a maritime boundary dispute, disputes between regional authorities and the federal government, virtually no infrastructure, and a currency system in need of urgent reform. Oil companies considering entering the country to share a potentially huge prize will need to be focused on mitigating the risks involved.
Exploration in Somalia began in 1945, but to date, only six wells have been drilled offshore. The country has changed significantly since 1991, when IOCs claimed force majeure following the overthrow of President Mohamed Siad Barre by warlords; since 2012, a federal government has controlled most of the country, with the exception of a few pockets under Al-Shabaab control. The government is encouraging the IOCs that exited the country in 1991 to return, and has entered into its first agreement with Soma Oil & Gas, a UK company solely focused on Somalia. Soma has agreed to carry out $20 million of seismic exploration work in return for the right to explore up to 12 blocks of its choice.
Unlike their East African neighbor, Tanzania, Mozambique, Kenya, and Uganda have significant recent experience in agreements with IOCs. All are either in the process of – or have recently completed – updating their petroleum legislation to accommodate potential discoveries and future development.
A petroleum law was passed in Somalia by the transitional federal government in 2008, and the constitution provides that this will continue to apply. However, there are plans to update the law to reflect the new government structure and to clarify rules regarding the issuance of oil and gas contracts by certain regions within Somalia. In particular, the semi-autonomous regions of Somaliland and Puntland have signed agreements with IOCs including Ophir, Genel, and DNO International. The situation echoes the position between Kurdistan and the federal government of Iraq, as the federal government has warned foreign companies that contracting with regional governments could block any future engagement in Somalia. If companies decide that the opportunities in an individual region are better than those offered by the federal government, companies should be mindful of claims that regional boundaries have been re-drawn to place highly prospective blocks within those boundaries. There is a risk that such boundaries are not permanently fixed and may be re-drawn in the future. To add to the mix, maritime boundaries with Kenya and Yemen are yet to be delineated, and Somalia is disputing the boundary location with Kenya.
Companies interested in entering (or reentering) Somalia will want to pay close attention to some of the other issues that operators have encountered over the last few years in the rest of East Africa, including:
Government oil and gas expertise. Although exploration began in 1945, very little drilling has taken place in Somalia and none since the late 1980s. Much of the previous government knowledge and experience is now out of date or has disappeared entirely. It will take time for the government to develop staff that understand the industry and the new PSCs that they will be executing. Companies will need to be prepared to be open in government dealings and share their own knowledge, and PSCs are likely to include a requirement to train, or to fund the training of, government officials.
Anti-bribery and corruption. Transparency International's Corruption Perceptions Index ranks countries in descending order from 100 (public sector perceived as very clean) to zero (perceived as highly corrupt). Somalia ranks last on that index, tied with Afghanistan and North Korea with a score of eight. In addition, unlike Tanzania and Mozambique, Somalia has not yet adopted the Extractive Industries Transparency Initiative. Companies will therefore need to put adequate procedures in place to avoid the risk of breaching the US Foreign Corrupt Practices Act of 1977 or the UK Bribery Act of 2010. Companies will need carefully to screen local partners and contractors, build enough time into project schedules to avoid demands for facilitation payments, and scrupulously maintain their books and records.
Somalia also presents other unique challenges to operators. The political and security situation is viewed as the most dangerous in East Africa, and the UK ambassador has described the current relative peace as very fragile. Adequate security for personnel, operations, and infrastructure will be critical. Moreover, the nation has virtually no funds to begin the task of rebuilding the country following 20 years of civil war. And although the International Monetary Fund has now resumed relations with Somalia, it will not yet provide loans to speed up this process. There is little infrastructure in place, including rail and road links, electricity, and ports. The currency system also urgently requires reform; no official bank notes have been printed by the Central Bank of Somalia since the 1990s, and many bank notes in circulation have been issued by Somali warlords.
All of these factors make an interesting mix for any IOC considering entering or reentering Somalia. Current reports suggest that a bidding round for oil and gas blocks may take place toward the end of 2014 or in 2015, so now may be a good time for interested companies to begin due diligence, and to start understanding the legal and practical challenges that lie ahead.
| | | | | |
| --- | --- | --- | --- | --- |
| | | Alexander Msimang, partner, and Jessica Cull, associate, are members of the Energy Transactions and Projects Group at the global law firm Vinson & Elkins LLP. | | |