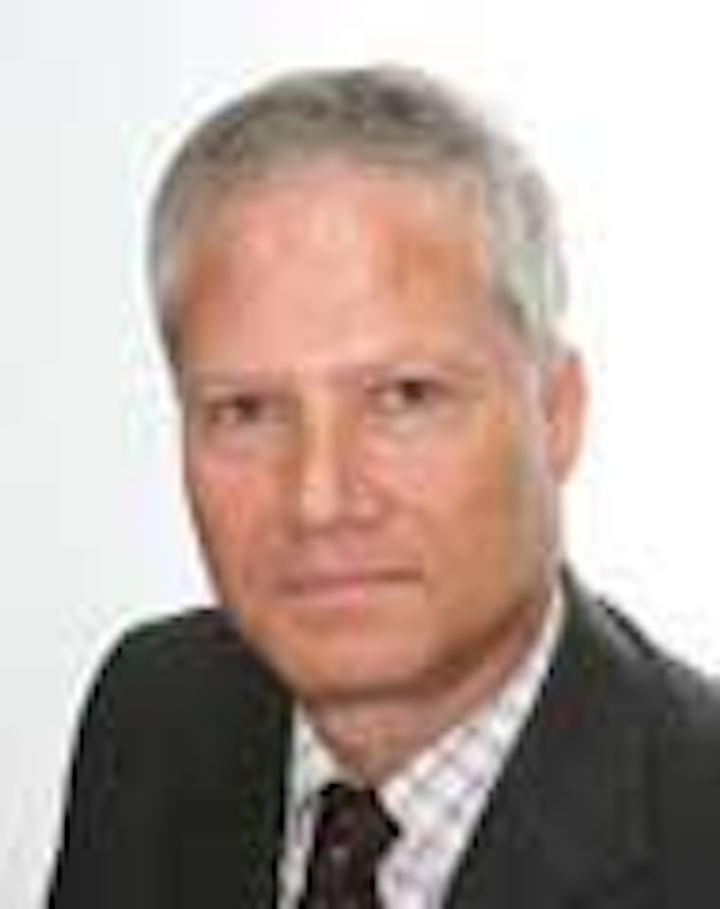 | | | |
| --- | --- | --- |
| | | Jeremy Beckman • London |
Statoil plans to step up use of Baker Hughes' SureTrak steerable drilling liner (SDL) service on its wells offshore Norway.
According to a presentation at ONS Stavanger, the company will employ the technique on up to three wells this year after favorable results on the Grane oil field in the North Sea. Next in line will be Oseberg in the same sector and Midgard in the Norwegian Sea, and further applications could follow on greenfield developments including Johan Sverdrup and Gina Krog.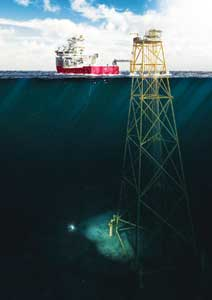 Statoil is considering a new type of unmanned platform on Oseberg. (Photo courtesy Kvaerner Oil and Gas)
According to Lars Hoier, Statoil's senior vice president research, development, and innovation: "The normal approach is to drill through a formation, pull [the drillstring] out, and then bring in the liner. However, there is a lot of risk with hole stability in certain formations, and the process takes time. With SDL, you bring in the liner while drilling, which leads to increased well robustness. The technique also enables drilling of sections considered 'undrillable,' and allows more optimal well placement in some reservoirs, with a higher IOR factor. In time, we think this could replace conventional drilling on a regular basis."
Statoil first challenged its vendors to devise a solution in 2004. Baker Hughes responded and worked with Statoil during the subsequent four-year development phase. The technique was first trialed on a Norwegian field in 2009-2010, followed by the first commercial applications in 2012-2013.
SureTrak employs proven rotary steerable/liner drilling technologies, including the AutoTrak range. Aside from eliminating the need to re-enter the borehole to run casing or liner, the rotary steerable system allows continuous drilling without the need to slow down to change direction.
Geir Tungesvik, Statoil's drilling & well senior vice president, said that although the heavy-oil Grane reservoir is generally productive, there are sections with reactive shales that were causing the liner to collapse when retracting the drillstring. "So we were having to drill above these shales, leaving oil we couldn't recover." Use of SDL has allowed the company to access 350,000 bbl from the field that would otherwise have stayed in the ground. Another potential application, Tungesvik said, could be on Statfjord in the North Sea. "Although the reservoir is depleted, there may be further volumes underneath which until now we haven't been able to access due to pressure issues."
Huldra on the way out
In the North Sea, Statoil is looking to put a new platform in and take an existing one out. The company has commissioned a concept study from Kvaerner Engineering for a standardized, unmanned dry tree wellhead platform for the Oseberg Future Development project. The focus will be on minimizing facilities, equipment, and costs in water depths down to 150 m (492 ft), and the result could be the first of a series of unmanned wellhead platforms replacing traditional, higher-cost subsea tiebacks.
The Huldra field platform, which came onstream in 2001, ceased gas/condensate production last month. Statoil will continue regular maintenance on the facility until 2016, when the jackupWest Epsilon is due to arrive to begin plugging the six production wells. The platform comprises conventional topsides and a 154.5-m (507-ft) tall jacket, each weighing 5,000 tons. According to field analysts ScanBoss, the company considered re-using the topsides for the current Valemon development and also offered the entire platform for sale on the Norwegian version of e-Bay. Whether or not the facility ends up being re-used or scrapped, it will have to be removed from its current location.
Statoil says it will decommission the platform no later than 2021. The company is retaining Huldra's 160-km (99-mi), 22-in. pipeline to export Valemon's gas to the Heimdal complex, while the existing condensate line to Veslefrikk will be left in situ.
Veolia Environmental Services UK has won a contract to decommission Talisman Energy's 14,000-metric ton (15,432-ton) oil production MOPUstor platform, which never entered service on the redeveloped Yme field. Continued construction delays at Adyard in the UAE led to the structure finally being installed on the field in mid-2011. However, a year later hookup and commissioning had to be halted when cracks were discovered in grouting securing one of the legs to the seabed storage tank. Talisman then decided not to use the platform and terminated the redevelopment. Veolia says the structure will be removed in a single lift operation and towed to Lutelandet, southwest Norway, in mid-2015 for dismantling and subsequent recycling.
Norway's growing undeveloped resources
Wood Mackenzie claims Norway holds 10 Bboe of discovered resources that have yet to be developed, of which more than 60% could be commercialized. These are spread across 206 discoveries ranging in size from 1 MMboe to the 2.4-Bboe Johan Sverdrup field. Half are in the North Sea with the remainder split between the Norwegian and Barents seas.
Another Wood Mac report details how almost half of Norway's $200-billion development spend over the next decade will be directed at incremental projects, led by Åsgard and Ormen Lange (subsea compression), Heidrun Nord Flank, Valhall Vest Flank, and the Hod field redevelopment. These five projects alone should add estimated reserves of 1 Bboe, increasing the fields' recovery factor by an average of 9%. Compared with the new Norwegian greenfield developments, the average investment capex/bbl of these projects is 30% lower, the analysts claim, although some have incurred large increases in costs that could erode their long-term value.
Denmark set for further decline
Analysts Douglas-Westwood believe that Denmark could be a net importer of oil by 2021, with the country's North Sea production by that point down to around 130,000 b/d, the lowest level for 30 years. They point to continuing declines in Denmark's North Sea fields, with production halving this year to 192,000 b/d compared with the peak of 389,000 b/d in 2004. A lack of large discoveries has also held back the country's upstream sector, they claim, while a paucity of fresh developments has led to a decline in development drilling, with just eight development wells drilled over the last three years.
In the mid-term well completions should rise during development of the high-pressure/high-temperature Hejre field, although according to operator DONG Energy, work on the topsides is behind schedule and this may push back the start of production until 2017.
Douglas-Westwood's forecast does not take into account the impact of two probable new development projects. Maersk Oil & Gas has submitted an $868-million plan to link the Adda gas/condensate field to its Tyra East complex via a new 16-slot, unmanned platform and two new subsea pipelines. Phase 1 calls for drilling of eight wells, with start-up slated for late 2016.