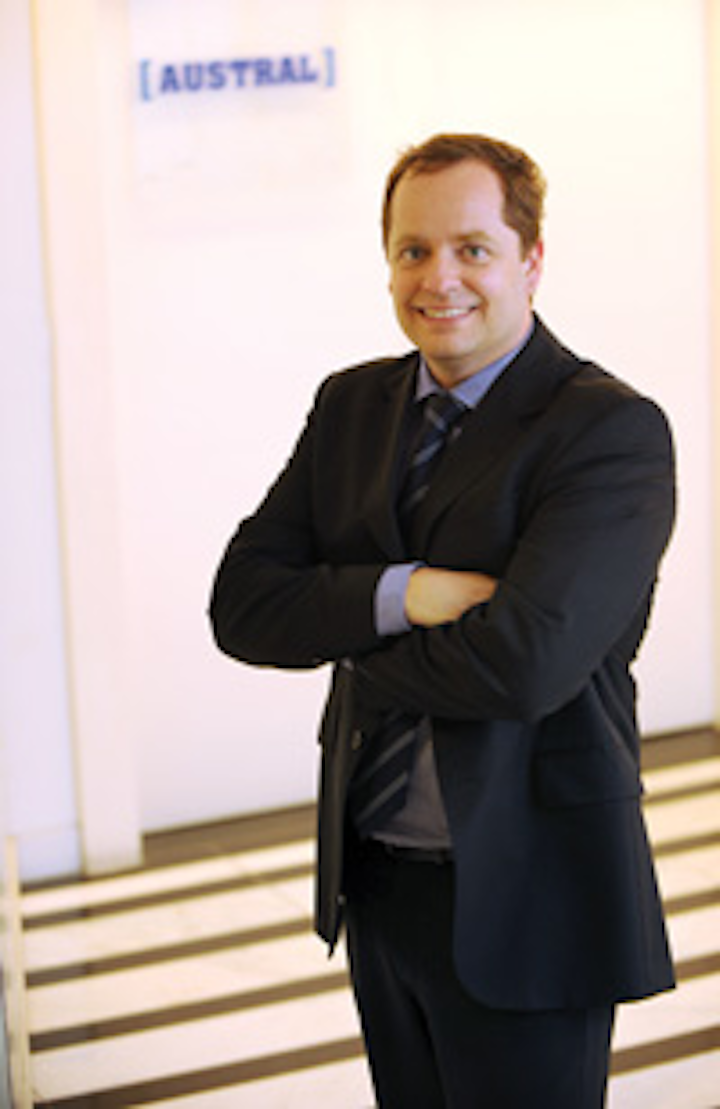 Doug Gray
Contributing Editor
Itau Seguros has dominated Brazil's offshore insurance market for decades. Its ongoing relationship withPetrobras, most recently providing more than $120 billion of cover, forms the backbone of the company's 70% market share. As the country's offshore industry continues to grow into ever more challenging areas, the sector has had to react and fragment, allowing new players in to exploit new openings and offer innovative products to a rapidly increasing and ever more demanding list of global oil and gas clients. Brazil's insurance companies not only have to act as regulators to ensure oil companies are operating responsibly, but also work alongside the National Petroleum Agency (ANP) to ensure there is an awareness of precisely what their coverage entails.
In October 2013, Itau renewed its 18-month deal withPetrobras. The $106.6-million premium provides $128 billion of operational and general coverage from platforms to offices, employees and service providers. Since January 2014, the company has been in negotiations with some of the world's biggest insurers over the sell-off of its high-risk corporate insurance unit. The company realized that regardless of the essential backup from reinsurers with risk of this magnitude, Petrobras' expansion no longer allows for one company to cover the majority of its operational liabilities. Among those making offers are the German outfit HDI, Japan's Tokio Marine, American company XL, and France's AXA. Itau values its high-risk arm between $700-900 million. Final proposals are expected in July.
| | |
| --- | --- |
| | |
| | Austral CEO Carlos Frederico Ferreira. |
However, a substantial part of that risk is naturally passed to reinsurers. According to the government's industry regulator Susep (Superintendência de Seguros Privados), in 2013 Brazil ceded R$7.18 billion ($3.21 billion) in reinsurance. It is that fragmentation that has allowed companies such as Rio de Janeiro-based Austral Seguros to gain a foothold. Brazilian law states that companies must have at least 40% of their insurance and reinsurance placed in the local market, and the reopening of the presalt auctions provided the perfect launch pad for new companies looking to stake a claim on the huge premiums demanded of oil companies.
Austral is the fifth biggest insurer in Brazil's oil and gas market despite its relative lack of experience. CEO Carlos Frederico Ferreira said: "We started four years ago looking at opportunities created by the opening of the reinsurance market in Brazil which was concentrated in one company, Itau. They had a 70% market share and we realized that this was not sustainable and that opportunities existed for other companies. A billion-dollar risk is too big for one company, so we split it between us and another company, taking shares of the risk and splitting it with other insurers and creating a portfolio based on that."
"We created our energy product and saw another niche in the oil and gas sector that was in liabilities," Ferreira elaborated. "The vast majority of the market was operating with traditional liability cover with offshore operations excluded, either through lack of information or a lack of knowledge of the local regulations. We realized that the sector needed a specific offshore product so we started to renegotiate some relationships on the reinsurance side. Today we work more with IRB and we started to develop the liability product and that hit the market last year."
In addition to third-party liability, Austral operates with three main products for Brazil's offshore industry. Construction insurance guarantees coverage of pipeline routes, production facilities, and marine hulls within the oil sector and includes both physical damages coverage and third-party liability. Physical Damages covers total or partial damages caused to probes, structures, or any equipment that is part of the oil and gas chain, including fixed or floating platforms, modules, and facilities.
Control of Well coverage insures against accidents during operations from thedrilling processes until the plug-in or abandonment of the well, and includes redrilling and pollution coverage. Finally, the company's Third-Party Liability product covers unintentional damage, personal, and or physical damages to third parties that occur during the construction period, prospection, exploration, or drilling stages.
For Thiago Navega, the company's head of Oil and Gas, the liability coverage toward third-party service providers is a key growth area. "What we see here is that Petrobras and the other major players have a huge demand for liability risks, and today the market isn't fully prepared for that," Navega explained. "So we created this facility, to provide to the service chain and give them a tailored product to cover their exposure. The general liability here in Brazil does not cover offshore liability risk."
Navega further noted that "Petrobras normally has a deductible of around $20 million, so when they hire somebody to provide a service on their platform, they demand that this deductible is paid for by the supplier as part of their contract."
Growth in the offshore insurance sector has been remarkable, with R$630 million ($283 million) of premiums in 2013 likely to increase to more than R$800 million ($359 million) this year.
Another major change looks set to come in the form of pollution protection. Thepresalt exploration might be conducted at ever-greater depths, but, as Ferreira points out, this is the Atlantic Ocean, not the North Sea, and there are no hurricanes or tsunamis to contend with, and human error and accidents are not uncommon but kept to a minimum compared to some regions. "Besides a ballast issue that caused the evacuation of a Noble platform in February and the PetrobrasP-20 fire in December last year, we have had no incidents," Ferreira said.
The 2010 Frade Chevron leak continues to influence the market, however, and will continue to do so until a viable solution to environmental impact is agreed on. "There is no insurance policy in Brazil to cover pollution," Ferreira commented. "There is coverage for 'sudden pollution,' but in Chevron's case they had an ongoing situation and the government had to come up with a contingency plan there, and then see exactly what measures an oil company had to go through and how the environmental agency would react in an emergency like that."
"Sooner or later the ANP will demand this kind of protection coverage," Ferreira observed. "Petrobras has sufficient equity to cover that risk, but small and medium-size players do not. That is the next direction that the market will be going in."