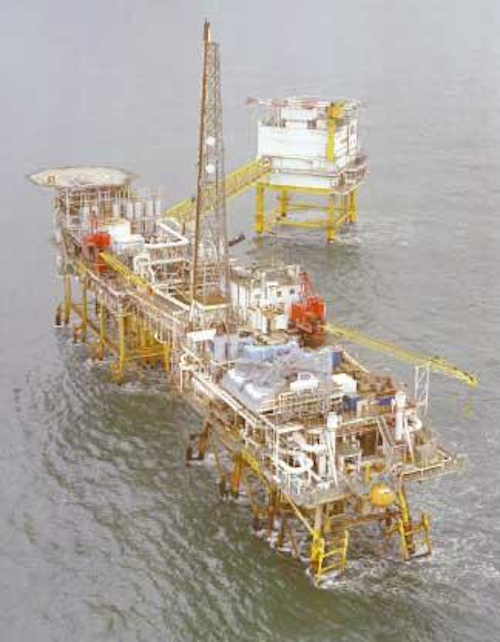 Jeremy Beckman • London
Block nominations for the Faroe Islands' second offshore licensing round are due by Dec. 13. According to the Ministry of Petroleum, oil companies have been asked to rank their preferred acreage as either "interesting" or "very interesting." The response will influence which areas to include in the new round. Bids will then be invited during the first half of 2004, with awards probably issued toward year-end.
The Ministry remains upbeat, despite Eni's disappointing dry hole on license 2 this summer, the first well since Amerada Hess' Marjun discovery was drilled in fall 2001. Uncertainty over geological models following the results of three back-to-back wells drilled by Statoil, BP, and Amerada caused the hiatus. Statoil will probably drill its second commitment well next year, but neither of the other two look likely to resume before 2005.
Public Affairs Adviser Susanna Sorensen points out that a working petroleum system has been established on the shelf and says the ministry is keen to promote further surveys on the higher risk basalt plateau northeast of the areas explored to date. Interest could be heightened, she adds, if the UK decides to open more acreage the other side of the median line, west of Shetland.
Celtic Sea activity
Ramco Energy's exploration successes in the Celtic Sea have spurred a flurry of activity. London-based Astral Petroleum was awarded a licensing option and a petroleum prospecting license over four part-blocks in the North Celtic Sea basin, off southern Ireland. The acreage lies south of Ramco's Seven Heads gas field, which was due onstream this month. According to Astral, the area around its acreage contains an active hydrocarbon system, as revealed by shows and tested oil and gas from a well drilled in the Cretaceous in block 57/9. Additionally, analysis of seismic lines suggests possible hydrocarbon indicators, in the form of brightening and amplitude anomalies. There is also evidence regionally and on the seismic lines of the presence of salt, which could be of Triassic age.
Irish independent Petroceltic, a perennial player in this region, has signed an option agreement to acquire 38% of blocks adjacent to Marathon's Kinsale Head, the sole production complex in the Celtic Sea prior to Ramco's arrival. Ramco itself has been awarded two new licensing options, 3/6 and 3/5. In the former, covering six part-blocks north of Seven Heads, it will probe for gas from the Greensand and Upper Wealden Lower Cretaceous reservoirs. License 3/5 covers the same area as the Seven Heads Gas lease, but relates to oil discovered in the deeper Lower Cretaceous section below the gas field. The oil is known to be waxy and spread over a large area in thin sands. Ramco plans geological and engineering studies to review reservoir distribution and possible development options.
Ireland's energy ministry has also introduced more flexible licensing terms to encourage further exploration in the Celtic Sea.
Hewett gets new operator
Tullow Oil has assumed operatorship of the Hewett gas field complex in the southern UK North Sea and its associated export pipelines and onshore processing terminal onshore at Bacton. Tullow has also raised its interest in these assets to nearly 39%, through buying former operator ConocoPhillips' remaining equity.
The complex comprises six platforms, three unmanned, exporting gas to Bacton. The latter also handles supplies from the Thames Area fields, where Tullow also has interests. Hewett was one of the first field developments in the UK sector. ConocoPhillips' stated intention since its merger has been to withdraw from late field life operations in the UK. Aberdeen-based Petrofac Facilities Management has been appointed to manage the facilities on Tullow's behalf.
null
In separate deals in the same region, BG sold Perenco its non-operated interests in 11 producing gas fields under a deal valued at $135 million. This also includes BG's equity in the Bacton terminal. And Shell sold its stakes in Leman East and Indefatigable West to the same company, for an undisclosed sum. Earlier, Paris-based Perenco had bought BP's holdings in numerous other southern basin fields. Perenco now operates four fields in the Davy area, Leman East, Indefatigable West, and Southwest, and four other fields.
Analysts Wood Mackenzie estimate total recoverable reserves from these complexes as of Jan. 1, 2003, at just over 600 bcf. These represent significant production volumes, it suggests, but the nature of the portfolio means that output levels will fall rapidly in the near to medium term. But this could be slowed by potential infill wells. Additionally, there are opportunities to use the infrastructure hubs as tiebacks for various satellite field developments.
Undiscovered Norwegian oil and gas
Statoil estimates Norway's undiscovered oil and gas resources at 28.3 Bboe, more than 20% above the figure put forward by the Norwegian Petroleum Directorate. The gap largely reflects the two parties' different views of the Norwegian Sea's deepwater potential. Statoil is clearly undeterred by the negative analysis of its recent Ellida deepwater discovery in the sea's Moere Basin, which encountered a 52-m oil column in Cretaceous sandstones. On test, the well flowed a mere 250 b/d through a 14.3-mm choke, and was subsequently plugged and abandoned.
Drillship West Navigator drilled well 6405/7-1 60 km north of Ormen Lange. Although the NPD said the result was encouraging in an area previously assumed to be gas-prone, Statoil viewed the test rate as vindicating its cautious tone when the find was made public.
The more dependable North Sea yielded another discovery for Norsk Hydro in production license 36, around 11 km northwest of the Heimdal complex. Exploration well 25/4-9-S, drilled by the semi Deepsea Delta to a TD of 2,270 m, encountered a 65-m gross oil column within the Heimdal Formation and is estimated to contain up to 30 MMbbl recoverable reserves. Hydro's partner Marathon is assessing whether a joint development would be feasible with its Kneler and Boa finds west of Heimdal. Options include a dedicated platform or a tieback to an existing facility, which could be either side of the nearby UK/Norway median line.
In the Utsira High area of the North Sea, ExxonMobil reported a second successive discovery close to its producing Ringhorne field. This well, drilled by the Deepsea Trym, found oil in a Statfjord Jurassic rock formation. An earlier well drilled into Ringhorne's western section proved oil in Tertiary rocks, and is estimated by NPD to house up to 44 MMbbl recoverable. Subsea developments are expected in both cases. The Ringhorne platform is linked by a pipeline to a production floater on the Balder field. Elsewhere in this sector, Hydro says it has increased in-place oil at Oseberg South by nearly 50 MMbbl after a newly drilled water injector uncovered fresh reserves.