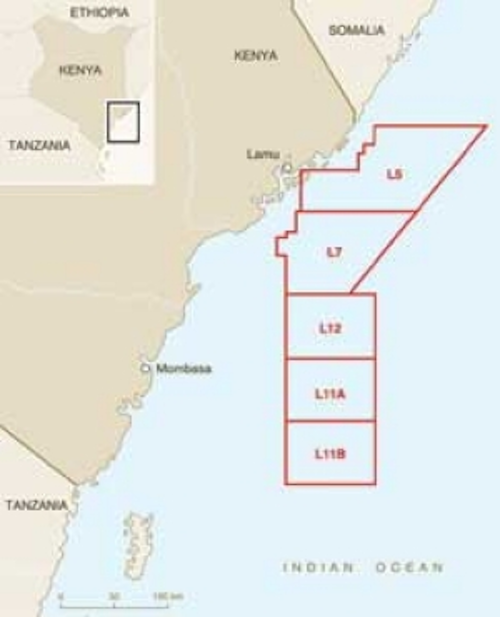 Jeremy Beckman • London
Zaedyus is the first deepwater discovery off French Guiana.
Tullow Oil has proven a new play off French Guiana with the Zaedyus oil discovery. The semisubmersibleENSCO 8503 drilled the well in 2,048 m (6,719 ft) water depth, 150 km (93 mi) northeast of Cayenne, encountering 72 m (236 ft) of net pay in two turbidite fans. The well was due to be deepened and sidetracked for coring. Tullow's main aim had been to establish whether the prolific Jubilee play south of Ghana extended across the other side of the Atlantic.
•••
Costa Afuera PDVSA Petrosucre has transported a new production platform from Puerto Ordaz to the Corocoro Oeste field in the Gulf of Paria in Sucre State. The platform sailed out on the heavy-lift vesselBOA 29, on a journey taking 194 nautical miles through the Orinoco River and a further 150 nautical miles in the open sea. The platform measures 77 x 53 m (252 x 174 ft), and weighs around 7,500 t.
•••
The semisubmersible platformP-56 has started oil production from the Marlim Sul field in the Campos basin off Brazil. Operator Petrobras expects the facility, moored in 1,670 m (5,479 ft) of water, to process up to 100,000 b/d of 18° API crude by early 2012, and up to 6 MMcm/d of gas. The oil is piped 20 km (12.4 mi) to the P-38 FSO for offloading to shuttle tankers, while the gas heads through another line to Cabiunas terminal.
Petrobras has agreed a 15-year charter with Excelerate Energy forVT3, a floating storage and regasification unit to be built by DSM in South Korea. The vessel, which will also be deployable as an LNG carrier, will be able to store around 173,400 cu m (6.2 MMcf) of gas, and will operate eventually at the Guanabara Bay terminal.
•••
Rockhopper Exploration continues to talk up the potential of its Sea Lion oil discovery in the offshore North Falkland basin. Analysis of new fast-track seismic suggests the Sea Lion Main Complex extends to the south, and potentially to over 90 sq km (34.7 sq mi). Rockhopper estimates in-place resources in the range 608-1,279 MMbbl, with further potential volumes in an adjoining license. Recovery rates of 30-40% could be achievable, the company believes, via standard techniques such as water injection, artificial lift and deviated or horizontal drilling.
•••
BP has started gas production from the Serrette field off Trinidad's south-east coast, in 280 ft of water. Development involved a normally unmanned nine-slot platform, designed by Fluor Summit Engineering and assembled at the Trinidad Offshore Fabricators yard in La Brea. The platform should produce on average 400 MMcf/d of gas and associated condensate, with output exported to BP's Cassia B hub at Mango via a 32-mi (51-km) pipeline.
West Africa
African Petroleum has found oil shows in the first deepwater well ever drilled off Liberia. These were evident in several intervals of the Apalis-1 well in block LB-09, including the shallower Cretaceous and deeper-lying Tertiary. The well also confirmed the presence of organic oil-prone source rocks. The company plans wells on other prospects in LB-09 and block LB-08 this fall and early next year, focusing on the deeper basinal zone in the Cretaceous fan system.
•••
Kosmos Energy has found further light oil on its West Cape Three Points concession offshore Ghana. TheAtwood Hunter drilled the Akasas-1 well in 1,158 m (3,798 ft) of water, encountering 33 m (108 ft) of pay in four Turonian sands. Kosmos' near-term drilling schedule includes appraisal of the Teak discovery in the same permit.
Tullow Oil, the company's partner in the Jubilee project, has awarded Intecsea a pre-sanction engineering study for the Jubilee Phase 1A development. The scope includes defining pipeline routes for water injection, and preparing water injection manifold/riser specifications.
•••
White Rose Energy Ventures has farmed into block H offshore Equatorial Guinea as technical operator. In exchange, Roc Oil will be carried for the costs of an initial well, and dependent on the outcome, will receive a package of bonuses. One of the largest prospects on the acreage is Aleta-1, a Cretaceous channel sand system that could be analogous to the nearby Hess-operated Ceiba field.
Mediterranean Sea
Eni has signed an agreement with the new Libyan National Transitional Council on restarting the oil giant's suspended activities, notably the Greenstream pipeline taking gas from Libyan fields across the Mediterranean Sea to Italy. Eni has resumed delivery of refined petroleum products to meet the country's needs, and has agreed to assist assessment of the state of Libya's energy infrastructure.
•••
Cairn Energy is operating a new three-company consortium which plans to participate in Lebanon's forthcoming offshore licensing round, and maybe others in neighboring countries. This follows Noble Energy's deepwater drilling successes to the south in Levant basin off Israel. The consortium includes fellow UK independent Cove Energy and Lebanese-owned CC Energy Development.
Caspian Sea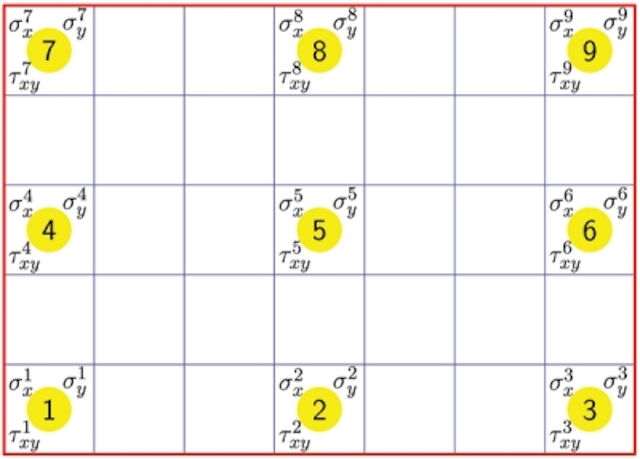 Absheron could be a giant gas find for Total off Azerbaijan.
Total has discovered a potentially large gas field in the Absheron block off Azerbaijan. The Absheron X-2 well, drilled in 500 m (1,640 ft) of water, 100 km (62 mi) south-east of Baku, intersected over 152 m (500 ft) of net gas pay on the northern flank of the 270-sq km (104-sq mi) structure. Total expects reservoirs to extend throughout this area. It planned to deepen and then test the well to probe reservoir potential, but Absheron looks to hold several trillion cubic feet plus associated condensates.
Russia
The ice-resistant platform for Gazprom Neftshelf's Prirazlomnoye field has reached its offshore location in the Pechora Sea, 60 km (37 mi) off northern Russia. The 126 m (413 ft) wide by 126 m long structure, with an unballasted weight of 117,000 t, was towed 1,200 km (745 mi) from the Zvezdochka Shiprepairing Center by an icebreaker vessel and three tug/supply vessels. It is designed to operate in severe climatic conditions, including temperatures down to -50°C (-58°F). Drilling of the first of 40 planned development wells should start from the platform before year-end. Dutch contractor Tideway has been dumping 100,000 metric tons of stone (110,231 tons) as an erosion protection system around the platform to secure it to the seabed.
•••
ExxonMobil and Rosneft have agreed to jointly explore and develop hydrocarbon resources in Russia and elsewhere, and to share technology expertise. They will spend around $3.2 billion on exploration of the East Prinovozemelsky blocks 1, 2 and 3 in the Kara Sea and the Tuapse licensing block in the Russian sector of the Black Sea, where potential is high for liquids and gas. They also plan to create an Arctic R&D design center for offshore developments in St. Petersburg.
Middle East
ZADCO has awarded a $500-million EPC contract for the Satah full field development, 200 km (124 mi) offshore Abu Dhabi, to the Technip/NPCC consortium. ZADCO aims to maximize oil production and recovery in part via new gas injection and gas-lift facilities. The program involves modifications to the existing wellhead and production manifold platforms and installation of infield pipelines, with NPCC performing construction and installations for offshore works.
•••
Production from the Balal oil field in the Persian Gulf, operated by National Iranian Offshore Oil Company, is climbing back up towards its 40,000 b/d capacity, following installation of downhole pumps and repairs to production wells. NIOOC now plans to extract 6 tcf of gas from the field under a second development phase. Balal's gas layer is a continuation of the eastern part of the South Pars field – its recoverable gas condensates are estimated at 183 MMbbl.
East Africa
Anadarko has proven gas with its Barquentine-2 appraisal well in Mozambique's Offshore Area 1. The well was drilled 2 mi (3 km) east-southeast of last year's Barquentine-1 discovery, with results suggesting that the Oligocene reservoirs are in static pressure communication between the wells. Recently, Anadarko awarded pre-FEED studies to KBR and Technip for a coastal LNG plant to liquefy its numerous offshore gas finds.
India
Hardy Oil and Gas has shut in the PY-3 oil field in the Cauvery basin off eastern India pending government approval to award a lease contract for the floating production systemTahara. When production re-starts, output should build to over 3,000 b/d, after which Hardy plans to finalize a full field redevelopment plan, designed to lift production and ultimate recovery. This will entail drilling new wells, adding artificial lift facilities, and upgrading existing gas compression.
Asia/Pacific
The Hoang Long Joint Operating Co. has produced first crude/wet gas from the Te Giac Trang field in the Nam Con Son basin off southern Vietnam. The initial development called for an FPSO, two wellhead platforms on the H1 and H4 areas, and a subsea pipeline system to transport hydrocarbons, and provide gas export, gas lift and injection water. The FPSOArmada TGT 1 can process 55,000 b/d of oil for delivery via tankers to regional refineries. The gas is piped to Vietsovpetro's nearby Bach Ho facilities for processing and transportation through an existing pipeline to the shore.
•••
Petronas has entered into a Small Field Risk Service Contract for development of the Balai cluster fields off Sarawak. These marginal oil and gas discoveries are in water depths of around 60 m (197 ft). Petronas and its partners Toc Oil Malaysia and Dialog D&P plan to establish a joint venture to manage the contract, a new arrangement designed to promote risk-sharing, but also fair returns for development and production of Malaysia's marginal fields. Pre-development of Balai, due to start before year-end, will include G&G studies and drilling and testing of appraisal wells, under a $200-250 million program. On completion, a development plan will be submitted that should lead to start-up of production within two years.
•••
CNOOC has approved ConocoPhillips' proposals for rectification measures at the Penglai 19-3 oil field offshore China, where operations this summer were impacted by a leak. According to CNOOC, numerous wells – mainly in the high pressure zones or near a natural fault – will be re-started in order to discharge fluid from the reservoir and reduce the pressure. Drilling activities and related tasks will be performed on six wells in the area of Platforms B and C, along with additional measures for sealing seep sources.
•••
Salamander Energy has agreed to farm into and operate block G4/50 in the western Gulf of Thailand. However, present incumbent Mitsui Oil Exploration Co. will retain commercial options in the event of a future discovery. The 11,650 sq km-plus (4,498 sq mi) block surrounds the Salamander-operated B8/38 license containing the producing Bualang oil field and the Bualang East Terrace oil discovery. The new operator plans to acquire new 3D seismic on the acreage before year-end followed by exploration drilling.
•••
Galoc Production Co. has approval to pursue the FEED for Phase II of the Galoc development offshore The Philippines, and to acquire new 3D seismic data. The FEED will determine the number of additional wells required and their locations, with drilling likely to start in 2013. The program also involves modeling of the reservoir, subsea engineering, and a tieback design for the new wells. A final investment decision is due in mid-2012. The seismic survey will cover both Galoc field and the Galoc North prospect.
Australasia
The joint venture partners in the Ichthys project off northern Australia have executed a binding agreement with the Clough DORIS joint venture. This involves provision of integrated project management support services for the proposed LNG scheme, which has a limit on expenditure until a final investment decision has been taken.
•••
Apache Corp. has environmental approval to develop the Julimar and Brunello gas fields off Western Australia. Both will supply gas to the Chevron-operated Wheatstone LNG project.
More Offshore Issue Articles
Offshore Articles Archives
View Oil and Gas Articles on PennEnergy.com