Shell announces more job cuts
In July, Shell announced plans to cut, consolidate, or relocate more than 150 offshore jobs in the Gulf of Mexico as part of an effort to shave 2,200 positions across its global operations this year, according to a report in the New Orleans Times-Picayune.

Aug 1st, 2016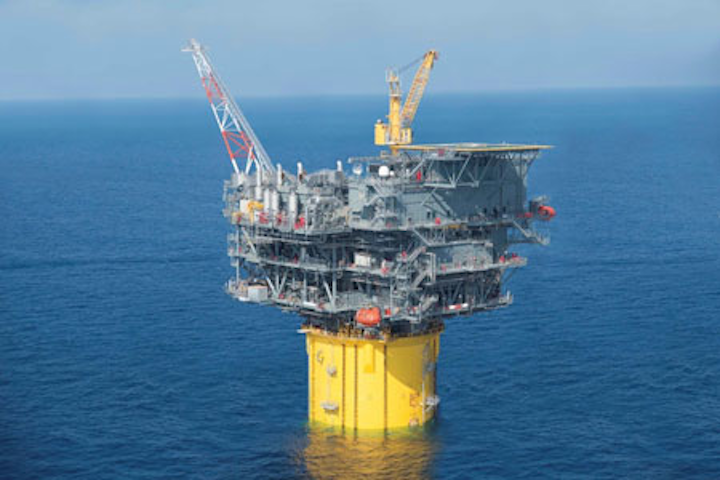 In July, Shell announced plans to cut, consolidate, or relocate more than 150 offshore jobs in the Gulf of Mexico as part of an effort to shave 2,200 positions across its global operations this year, according to a report in the New Orleans Times-Picayune. The restructure offshore follows job cuts at the company's New Orleans office amid weak oil prices.
According to the report, Shell decided to move forward with "structural changes and personnel reductions" after reviewing its deepwater Gulf of Mexico operations. Shell informed employees of its decision on July 20.
The company will reduce its Gulf of Mexico workforce - about 770 positions total - by 25 percent by the end of the year. This equates to about 192 positions.
The layoffs will start hitting the New Orleans office as Royal Dutch Shell moves forward with plans to eliminate 6,500 jobs worldwide. The cuts come as Shell seeks to reduce costs amid lower oil and gas prices.
Shell is not sharing specific numbers on how many jobs will be eliminated at this time. Some jobs could be relocated elsewhere in the company. The statement sent to the Times-Picayune said that the changes are necessary "in order to remain competitive and better position Shell's Gulf of Mexico projects for future growth."
Royal Dutch Shell announced in May it would cut another 2,200 jobs from its global workforce, bringing its total targeted layoffs to 12,500 by the end of this year. The layoffs come as Shell and others in the industry cut deeper in the face of weak oil prices.
Up until now, Shell has provided few details about how offshore workers in the Gulf of Mexico would be affected by the cuts.
Shell confirmed last August it had started to cut office positions at One Shell Square in downtown New Orleans, which houses offshore engineering and operations teams as well as control centers that use technology to monitor offshore oil platforms remotely. Workers familiar with the cuts said the company was targeting a 30% staff reduction.
Noble Energy starts up Gunflint
Noble Energy, Inc.'s Gunflint oil development in the deepwater Gulf of Mexico has entered production. The two-well field is ramping up and is anticipated to reach a minimum gross production of 20,000 boe/d, with oil representing approximately 75% of the volumes produced.
The net amount to Noble Energy is expected to be at least 5,000 boe/d, with potential for additional volumes dependent upon available capacity at the third-party host facility.
The Gunflint development, located at Mississippi Canyon block 948, is a 23-mi (37-km) subsea tieback to the Gulfstar One facility owned by Williams Partners L.P. and Marubeni Corp.
EMAS CHIYODA Subsea, known then as EMAS AMC, was contracted by the operator in 2014 for the engineering, procurement, construction, and installation of Gunflint's tieback, as well as those for the Big Bend and Dantzler developments.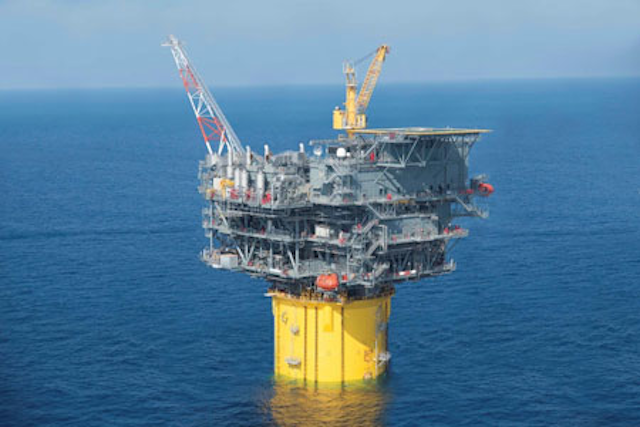 The Gunflint oil field was developed as a long-distance subsea tieback to the Gulfstar One FPS in the deepwater Gulf of Mexico. (Photo courtesy Williams Partners)
Hodge Walker, Noble Energy's Vice President, Gulf of Mexico and West Africa, stated: "The Gunflint project marks our fourth successful offshore major project completed within the past nine months, including the start-up of Big Bend and Dantzler in the Gulf of Mexico as well as the non-operated Alba B3 compression platform in Equatorial Guinea."
Walker also noted that "our drilling and completions teams delivered impressive technical accomplishments on the Gunflint development, including several innovative first time techniques for the industry. The coordination of simultaneous operations, including topside modifications at the floating production system and subsea well activities, is an accomplishment for all involved. The project was completed on time and under budget and will provide significant impact to Noble Energy as we progress through the rest of the year and into 2017."
Noble Energy operates the Gunflint field with a 31.14% working interest. Other working interest owners include Ecopetrol America Inc. (31.50%), Samson Offshore Mapleleaf LLC (19.13%), and Marathon Oil Corp. (18.23%).
Upcoming lease sale to go online
The US Bureau of Ocean Energy Management (BOEM) will offer 23.8 million acres offshore Texas for oil and gas exploration and development. Describing it in a statement as a "milestone lease sale," it will include all available unleased areas in the Western Gulf of Mexico Planning Area.
BOEM Director Abigail Ross Hopper said: "The Gulf of Mexico continues to be one of the most productive basins in the world and is an important part of our nation's domestic energy portfolio. This lease sale follows extensive environmental analysis and stakeholder engagement."
The Western Gulf of Mexico Lease Sale 248, to be held on Aug. 24, in New Orleans, will be the first federal offshore oil and gas auction broadcast live on the Internet, the bureau said. The live bid event will be held at the Mercedes-Benz Superdome and will be available through streaming on the BOEM's website.
Sale 248 will be the eleventh offshore sale in the Gulf of Mexico and the final sale for the Western Planning Area, under the current administration's Outer Continental Shelf Oil and Gas Leasing Program for 2012-2017 (Five-Year Program). This sale builds on the first 10 sales in the current Five-Year Program, which offered more than 60 million acres and netted nearly $3 billion for American taxpayers, bureau said.
The auction will include approximately 4,399 blocks, located from 9 to 250 nautical miles offshore, in water depths ranging from 16 to more than 10,975 ft (5 to 3,340 m) As a result of offering this area for lease, BOEM estimates a range of economically recoverable hydrocarbons to be discovered and produced of 116 to 200 MMbbl of oil and 538 to 938 bcf of natural gas.
Leases issued from this sale will also be the first for which BOEM will accept requests for extended initial periods, and confirm whether the lessee has earned such extension, a duty previously performed by the Bureau of Safety and Environmental Enforcement.