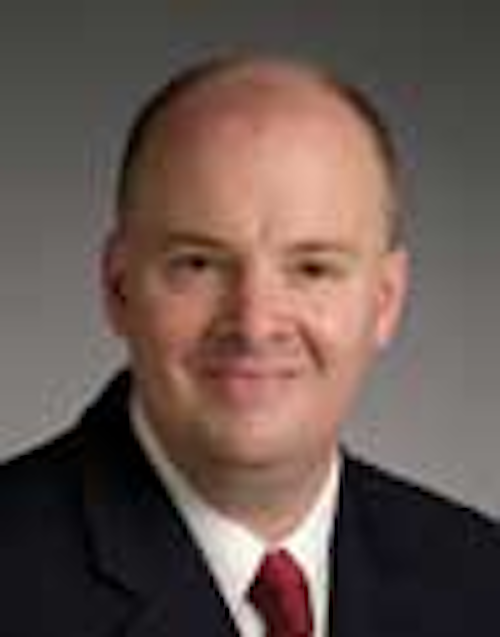 | | | |
| --- | --- | --- |
| | | Bruce Beaubouef • Houston |
BOEM advances GoM lease sale program
The Bureau of Ocean Energy Management (BOEM) has announced that it will offer approximately 23.5 million acres offshore Texas for oil and gas exploration and development in a lease sale that will include all available unleased areas in the Western Gulf of Mexico Planning Area.
Proposed Western Gulf of Mexico Lease Sale 248, scheduled to take place in New Orleans in August 2016, will be the eleventh offshore sale under the administration's Outer Continental Shelf Oil and Gas Leasing Program for 2012-2017 (Five Year Program).
Sale 248 will include approximately 4,343 blocks, covering roughly 23.5 million acres, located from 9 to 250 mi (14 to 402 km) offshore, in water depths ranging from 16 to more than 10,975 ft (5 to 3,346 m).
The proposed terms of this sale include conditions to ensure both orderly resource development and protection of the human, marine and coastal environments. These include stipulations to protect biologically sensitive resources, mitigate potential adverse effects on protected species and avoid potential conflicts associated with oil and gas development in the region.
BOEM says that the terms and conditions outlined for lease sale 248 in the Proposed Notice of Sale are not final.
Meanwhile, the BOEM reported that its recent Central Planning Area (CPA) lease sale 241 garnered $156 million in high bids for acreage offshore Louisiana, Mississippi, and Alabama. The winning bids, announced in late March, were for 128 tracts covering 693,962 acres in the Central Planning Area.
The $156 million was the fourth lowest total for sales in the central region - traditionally the Gulf's most active territory - since sales started back in 1983, officials said.
The lease sale offered nearly 45 million acres covering tracts in the Central and Eastern planning areas of the Gulf of Mexico. A total of 30 offshore energy companies submitted 148 bids. The sum of all bids received totaled $179,172,819. No bids were received in the Eastern Planning Area lease sale 226.
Sale 226, the second of two lease sales proposed for the Eastern Planning Area under the current Five Year Program, encompassed 162 whole or partial unleased blocks covering 595,475 acres in the Eastern Planning Area not subject to congressional moratorium. Though the sale did not receive any bids, the BOEM said that continued interest in this area is evidenced by ongoing and planned activity on existing leases from past sales as well as from similar activity on existing leases immediately adjacent to this area within the Gulf's Central Planning Area.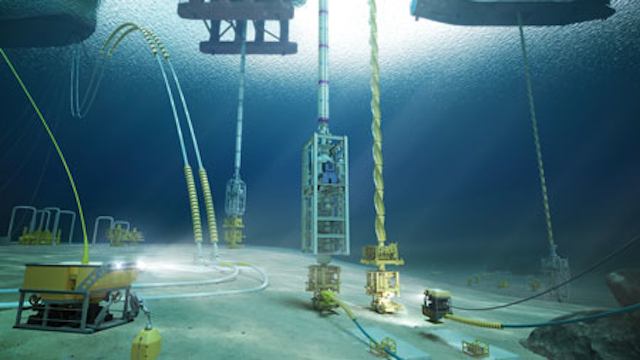 Shell has contracted Materia Inc. to supply pipeline insulation materials for the Appomattox development in the deepwater Gulf of Mexico. The insulation system provides a thermal barrier between flowlines and seawater. (Courtesy Materia)
BSEE, NASA team up
The Bureau of Safety and Environmental Enforcement (BSEE) and the National Aeronautics and Space Administration (NASA) have announced a five-year agreement that allows the bureau to capitalize on the best risk management approaches from the aeronautics industry to inform stakeholders and further strengthen worker and environmental safety protections on the outer continental shelf.
BSEE Director Brian Salerno said: "Both BSEE and NASA work in harsh and uncompromising environments, relying on cutting edge technology to go deeper and further than previously thought possible. This partnership brings together technical experts from BSEE and NASA to focus on the specific risks associated with offshore operations so that we can continue to find ways to improve safety for offshore workers and protect the environment."
Under the agreement, NASA will assist BSEE in achieving three primary objectives:
Further develop the bureau's risk management capability through the use of NASA's probabilistic risk assessment technique
Evaluate, design, and test technologies and hardware, including emerging technologies and best available and safest technologies
Assess failures and near miss occurrences using the resources and expertise of NASA's accredited failure analysis laboratory at the Johnson Space Center in Houston.
Probabilistic risk assessment is a technique to quantitatively model risk. It was used in the modeling of the Space Shuttle Program and is presently being used for the International Space Station and Orion deep space capsule programs.
Jack James, technology transfer strategist at the Johnson Space Center, said: "Whether the task takes one to deep space, or into the deep ocean, the analysis of the environment, training of personnel, and risk mitigation factors are similar. NASA is pleased to work with BSEE, and we endeavor to learn best practices from each other."