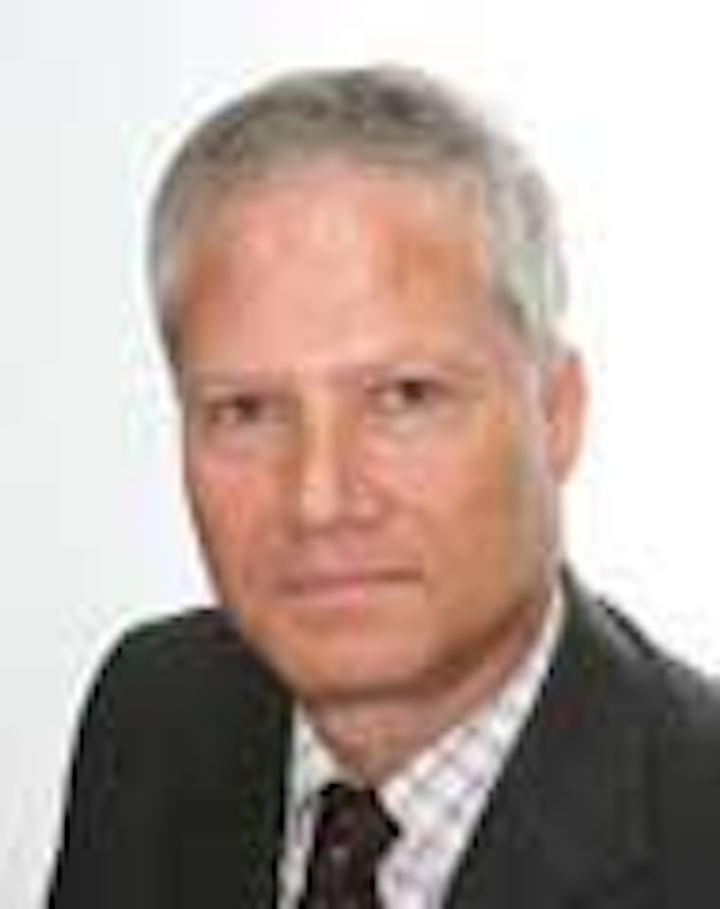 | | | |
| --- | --- | --- |
| | | Jeremy Beckman •London |
Njord semi to be strengthened
Statoil has taken the first step in redevelopment of the Njord field and surrounding area in the Norwegian Sea. The company has awarded a framework agreement to upgrade the Njord A semisubmersible platform to Kvaerner, which built the facility at its yard in Stord near Stavanger in 1997. After nearly two decades of offshore service, the platform has structural integrity issues that need to be addressed before it can resume operations, which will likely include further development drilling. Aker Solutions MMO will co-operate with Kvaerner on the engineering program.
Previously, Statoil had said that production from Njord and the satellite Hyme field would be shut in for two years from this summer during the upgrade process. According to partner Faroe Exploration, front-end engineering and design studies are under way ahead of concept selection later this year for a more wide-ranging development, the 200-MMboe Njord Future project, also encompassing Snilehorn and other potential discoveries nearby.
In the East Shetland basin in the UK northern North Sea, work continues on Statoil's heavy-oil Mariner field. However, the company has reportedly decided to put concept assessment on hold for Bressay, another large heavy-oil field to the northeast. Statoil and partner Shell are thought to have assessed a phased development, initially involving the lease of a jackup rig with process facilities and a floating storage unit. Vendor studies helped reduce the breakeven cost, but not enough to allay concerns about the project's economics if current oil prices continue. Statoil and Shell have applied to Britain's Oil and Gas Authority for an extension of the Bressay licenses to conduct further studies that will incorporate experience from Mariner and Kraken, another UK heavy-oil field under development, also examining marketing options.
Eni moves first oil from Goliat
Eni has finally delivered first oil from Goliat in the Barents Sea, the most northerly producing field on the Norwegian continental shelf. The location is in an ice-free area of the Arctic Circle, 85 km (53 mi) northwest of the port of Hammerfest. The company had hoped for start-up last summer after securing parliamentary approval for the development in mid-2009, but the schedule was impacted by fabrication delays at Hyundai Heavy Industries in South Korea which built the Sevan-designed cylindrical FPSO. According to field analyst ScanBoss, project capex had increased to NOK48.6 billion ($5.8 billion) last October, more than 50% above the figure in the original development plan.
The newly onstream Goliat platform in the Barents Sea. (Photo courtesy Eni Norge)
Goliat contains an estimated 180 MMbbl of oil and 8 bcm of gas. The platform, which has storage capacity for close to 1 MMbbl of oil, can produce 100,000 b/d. It is connected to a subsea system that will eventually comprise 12 production wells, seven water injectors, and three gas injectors. Power comes directly from mainland Norway via a subsea cable, helping to reduce the platform's carbon dioxide emissions by 50%, Eni claims.
OMV's Wisting oil discovery is 225 km (140 mi) farther north. Recently, the semisubmersibleTransocean Spitsbergen completed an appraisal well and production test on the previously undrilled Wisting Central II segment. Aside from proving more oil that will likely lead to an upgrade of overall reserves, the exercise also proved the feasibility of drilling long-reach horizontal wells in a shallow reservoir, in this case at 250 m (850 ft) subsurface. This could prove critical for a future development, OMV suggested.
DONG suspends Hejre construction
Progress on DONG Energy/Bayerngas' Hejre project in the Danish North Sea has also suffered from fabrication issues. But in this case, the partners have decided to terminate Technip/DSME's EPC contract to deliver the platform, claiming that the duo are in material breach of their contractual obligations.
Hejre is a high-pressure/high-temperature oil and gas field in the northern part of the Danish central Graben, with estimated reserves of 170 MMboe. When the partners approved the DKK12.1-billion ($1.85-billion) development in early 2012, they were targeting start-up in late 2015. Last year they announced a deferral until 2017. Although Heerema had delivered and installed the jacket for the five-well platform in 2014, progress on the 11,500-ton topsides at DSME's ShinHan yard in South Korea was persistently slow due to delays in supplier deliveries. The completed topsides were due to be delivered in 1Q by Cosco Heavy Transport. DONG said the project in its current form would be halted and the partners will assess alternate options for its development.
Osborne offers more help to UK producers
UK Chancellor George Osborne made various fiscal concessions in his recent budget in an attempt to stem the decline in North Sea field investments. His proposals included the removal of petroleum revenue tax which impacts 30 producing fields that account for 9% of the UK's reserves, and reductions in Corporation Tax and the Supplementary Charge Tax (SCT), in the latter case from 20-10%. The measures will cut the headline marginal tax rate for some fields from 67.5% to 40%, according to Hannon Westwood.
However, the consultant questioned the overall benefits to UK offshore producers with so few paying tax to the UK Treasury at current oil prices, and nearly half of UK fields presently loss-making. The SCT reduction, Hannon Westwood added, was unlikely to trigger major new offshore investment. Martin Findlay, senior tax partner at KPMG in Aberdeen, said tax cuts could only form part of the solution to the UK's difficulties, particularly in the short term with market conditions forcing the industry to re-assess its operating models and cost base.
"Maximizing production from UK oil and gas fields will only be achieved by reducing unit cost of production and driving through operator and supply chain efficiencies," Findlay said, "no matter how painful these are. The industry must therefore continue to pursue sustainable cost reduction measures and new ways of working and collaborating, which will better position it to maximize the North Sea opportunity when the oil price recovers."