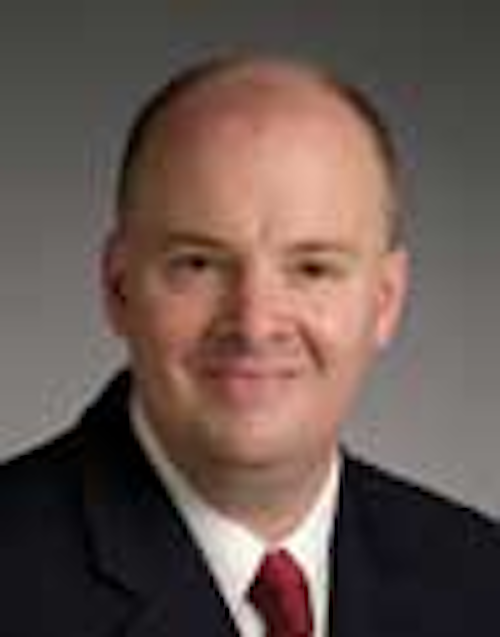 | | | |
| --- | --- | --- |
| | | Bruce Beaubouef • Houston |
The Bureau of Ocean Energy Management (BOEM) has announced that it will offer approximately 47 million acres offshore Louisiana, Mississippi, and Alabama for oil and gas exploration and development in a lease sale that will include all available unleased areas in the Central Planning Area (CPA) of the Gulf of Mexico.
Proposed Central Gulf of Mexico Lease Sale 247, scheduled to take place in New Orleans in March 2017, will be the twelfth offshore sale under the Administration's Outer Continental Shelf Oil and Gas Leasing Program for 2012-2017 (Five Year Program).
Lease Sale 247 will include approximately 8,878 blocks, located from three to about 230 miles offshore, in water depths ranging from nine to more than 11,115 ft (3 to 3,400 m). The BOEM says that the sale will build on 11 sales, already held in the current Five Year Program, that have netted more than $3 billion to date.
The proposed terms of the sale include conditions to ensure both orderly resource development and protection of the human, marine and coastal environments. These include stipulations to protect biologically sensitive resources, mitigate potential adverse effects on protected species and avoid potential conflicts associated with oil and gas development in the region. BOEM says that its proposed economic terms include a range of incentives to encourage diligent development and ensure a fair return to taxpayers.
The BOEM also said that the terms and conditions outlined for Sale 247 in the Proposed Notice of Sale are not final. Different terms and conditions may be employed in the Final Notice of Sale, which will be published at least 30 days before the sale.
All terms and conditions for Central Sale 247 are detailed in the Proposed Notice of Sale information package, which is available at:http://www.boem.gov/Sale-247/. Copies of the PNOS maps can be requested from the Gulf of Mexico Region's Public Information Unit at 1201 Elmwood Park Boulevard, New Orleans, LA 70123, or at 800-200-GULF (4853).
Anadarko to acquire Freeport-McMoRan's deepwater assets
Anadarko Petroleum Corp. has agreed to purchase Freeport-McMoRan Oil & Gas' (FM O&G) deepwater Gulf of Mexico properties for a total cash consideration of $2 billion and up to $150 million in contingent payments.
The contingent payments would be received over time as Anadarko realizes future cash flows in connection with FM O&G's recently completed third-party production handling agreement for the Marlin platform. Anadarko will also assume future abandonment obligations associated with the properties. FM O&G parent company Freeport McMoRan Inc. (FCX) says the properties had a book value of approximately $0.5 billion at June 30.
Under the terms of the transaction, Anadarko will increase its working interest in Lucius to approximately 49% from its previous 23.8% ownership.
The transaction has an effective date of Aug. 1, and is expected to close in 4Q, subject to customary closing conditions.
Richard C. Adkerson, president and CEO, said: "We are pleased to announce this transaction, which brings our total 2016 asset sale transactions to over $6 billion and reflects our commitment to debt reduction and our focus on dedicating our capital and management resources to our global leading copper business.
"With our announced asset sale transactions, combined with cash flows from operations, and previously announced at-the-market equity transactions, we are on track to achieve our stated balance sheet objectives."
In FCX's 2015 annual review, it revealed it had $20.4 billion in total debt and said it would be making moves to accelerate its previously announced debt reduction plans.
FCX's foray into the deepwater market has been troubled. The company initially entered into the offshore oil and gas market in December 2012 when it announced a merger agreement with Plains Exploration & Production Co. and McMoran Exploration Co.
In May 2014, it acquired for $1.4 billion certain interests from Apache Corp.'s deepwater Gulf of Mexico portfolio, including Apache's interests in the Anadarko-operated Lucius and Heidelberg oil production developments and 11 exploration leases.
In late 2015, suffering from the depressed oil price environment still plaguing the industry, FCX cut its board of directors and announced it was reviewing alternatives for its oil and gas business. Reports began to surface at the end of last year that the mining conglomerate would exit the oil and gas market altogether.
Then, in April 2016, amidst a clearing of the company's executive team, FCX's then-standalone FM O&G was restructured as an operating division. In June, the company settled with Noble Corp. plc for a full settlement value of $540 million stemming from terminating the contracts of theNoble Sam Croftand Noble Tom Madden drillships.
For the 12-month period ended June 30, 2016, net daily sales volumes from FM O&G's deepwater GoM properties averaged around 73,000 boe. Over this period, revenues totaled $1 billion, cash production costs (before G&A) totaled $0.3 billion and capex totaled $1.6 billion.
Shell Midstream increases its pipeline capacity
Shell Midstream Partners, L.P., says it has agreed to acquire from Shell an additional 20% equity interest in Mars Oil Pipeline Co. (Mars) and a 49% equity interest in Odyssey Pipeline L.L.C. (Odyssey) for $350 million.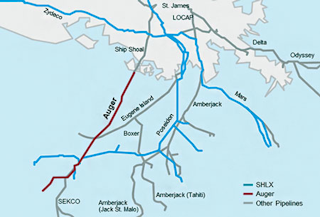 Shell Midstream Partners, L.P., says it will enhance its GoM pipeline capacity with interests in the Mars Oil Pipeline and the Odyssey Pipeline. (Courtesy Shell Midstream Partners, L.P.) ">
Shell Midstream Partners, L.P., says it will enhance its GoM pipeline capacity with interests in the Mars Oil Pipeline and the Odyssey Pipeline. (Courtesy Shell Midstream Partners, L.P.)
"This acquisition further diversifies the Shell Midstream Partners portfolio with the inclusion of a well-positioned eastern Gulf of Mexico asset," said John Hollowell, CEO of Shell Midstream Partners. "In addition, the partnership acquired an additional interest in an existing asset with a strong track record of delivery. Both Mars and Odyssey build on our key corridor pipeline strategy in the Gulf of Mexico and are advantageously positioned to continue to capture growth of offshore volumes along our footprint of assets."
Mars and Odyssey highlights include:
Mars delivers crude from the prolific Mars basin and the Amberjack system, offering 600,000 b/d of capacity into LOOP's Clovelly facility
Odyssey has 220,000 b/d of capacity from the eastern Gulf of Mexico to the Delta pipeline system, enabling deliveries to refineries in Louisiana and Mississippi.
The acquisition was expected to close on Oct. 3, 2016.