DRILLING & PRODUCTION
Douglas-Westwood reported that the Johan Castberg development has faced numerous challenges since inception.
Jun 8th, 2016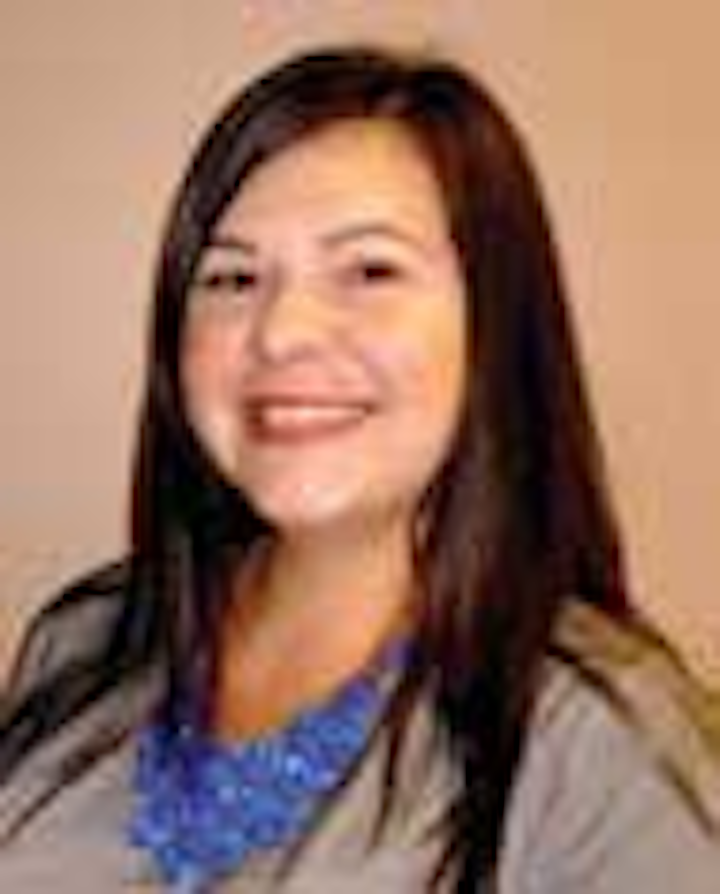 | | | |
| --- | --- | --- |
| | | Robin Dupre• Houston |
Breaking even in an uneven oil market
Douglas-Westwood reported that the Johan Castberg development has faced numerous challenges since inception. "If production in the Barents Sea wasn't difficult enough, Statoil has had to contend with changes to Norwegian tax laws as well as disappointing drilling results," said Mike Green, Douglas-Westwood London.
In May 2014, it was confirmed that of five exploration wells drilled in the area, only two yielded oil reserves: the Skavl and Drivis fields. This initially challenged the viability of commercial development, however, it now appears Statoil may have found a solution.
Low oil prices have pushed back Johan Castberg's onstream year considerably. In the current climate, development of such a technically challenging field - in the hostile waters of the Barents Sea - might seem an impossible proposition. However, against the odds, it appears the project could go ahead with first oil in 2022. Statoil's CEO recently stated production costs at the field have been nearly halved since the oil slump, which raised the question - how?
Construction costs have dropped considerably since the downturn, with EPC providers bidding aggressively on the few contracts available. Yet with oil prices remaining low, reduced contractor rates are not enough to ensure the viability of complex projects. Put simply, a pragmatic approach to developments is needed. Costs at Johan Castberg have been cut by reducing the number of planned production wells and choosing a single FPSO rather than an FPSS and pipeline - reducing the break-even price for the field from ~$80 a barrel to ~$45.
The story is remarkably similar to that of Mad Dog Phase 2 - another field that has arguably suffered from over-engineering and has endured numerous development plans: A spar, TLP, and an FPSS were all considered by BP, before committing to an FPSS - later canceled due to inflated costs. With lower supplier costs and a company focus on re-engineering BP has managed to make the project commercial, bringing the break-even price down from ~$110 a barrel to ~$50.
"Both fields demonstrate that even in a low oil price environment, complex fields can still be developed by utilizing a pragmatic approach. Keeping costs at a manageable level over the next cycle will be the challenge - when the oil price recovers will the industry revert to its old ways?" Green said.
Halliburton to support development drilling offshore Norway
Wintershall Norge has awarded Halliburton a four-year service contract to support its exploration and development projects offshore Norway.
The two companies have started collaborating on detailed engineering work prior to the start of drilling for the Maria development on the Haltern Terrace in the Norwegian Sea during the first half of 2017.
Early next year, Halliburton will provide services supporting the drilling of six development wells on Maria's subsea templates located at a depth of around 300 m (984 ft).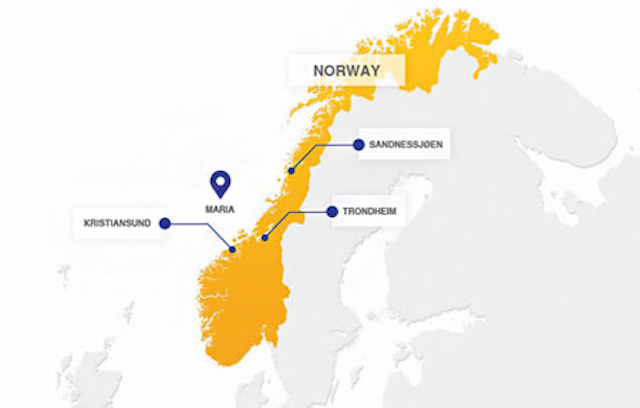 The Maria field will become Wintershall's first operated discovery. (Image courtesy Wintershall)
The contractor will provide drilling services and associated tools, drilling and completion fluids, cementing, and coring, with an option for P&A services.
Maria's two templates will be linked via a subsea tieback to the Kristin, Heidrun, and Åsgard B production platforms. The well stream will head to Kristin for processing with Heidrun supplying water for injection into Maria's reservoir.
Åsgard B will provide lift gas via the Tyrihans D field subsea template. The processed oil will be shipped to the Åsgard field for storage and offloading to shuttle tankers, while the gas will be exported via the Åsgard Transport System pipeline to Kårstø.
Maria is 20 km (12.4 mi) east of the Kristin field and 45 km (28 mi) south of the Heidrun field.
Analyst finds mixed results in latest permits report
Evercore ISI's US Drilling Permit Monthly report of April 2016 found a total of 13 new offshore permits, which it found to be "on par with the March and February figures." However, the total is down 28% from April 2015.
The analyst firm's Oilfield Services, Equipment & Drilling group monitors all US permit data for land and offshore drilling activity for the monthly report, as it believes the information to be "a leading indicator for near-term drilling activity."
New bypass permits halved from eight to four, an indication of better execution in new well drilling and development, it found. Similarly, new well permits grew 50%, from four in March to six in April.
Although ultra-deepwater permits have remained constant, this number did not necessarily reflect the full picture the sector faces, Evercore warned in the report.
"New ultra-deepwater and midwater permits increased month-to-month, but have fallen 50% year/year. Ultra-deepwater permits have remained relatively consistent due to their infrequency, although ultra-deepwater plans have all but evaporated heading into 2Q 2016," it said.
Other data indicators provide more mixed results, with at least one other result showing some cause for concern.
However, the sharpest decline year-over-year since 2014 has been in shallow-water permitting, the group found, down 89% from this time last year, with three total new permits were issued for shallow water wells, down 93% from 2014.
"Offshore drilling will continue to show anemic movement as long as shallow-water permits remain at historically low levels," Evercore noted.
The analyst noted that total permit numbers (from both onshore and offshore) eclipsed the 2,000 mark for the first time in 2016: 2,106 total US permits in April mark the third sequential monthly increase, as seasonal activity gains momentum heading into the summer.
Last year saw a permit low of 3,102 in December, so May 2016 would have to show 34% growth just to reach the 2015 monthly bottom, Evercore noted. May permit numbers are on pace to match April totals, with 510 permits issued through May 9.
Eni aims for fasttrack growth from Nooros field
Eni has increased production from its Nooros field just offshore northern Egypt to 65,000 boe/d.
This follows the start of production of the Nidoco North 1X exploration well and the Nidoco North West 4 development well, both drilled under the sea from the onshore Abu Madi West concession in the Nile Delta.
Eni only discovered Nooros last July. The company's next target is to ramp up production to 140,000 boe/d by the end of 2016 through drilling of additional wells and facility optimization. Produced gas and condensates are sent to the Abu Madi treatment plant, about 25 km (15.5 mi) from the discovery, then routed to the Egyptian network.
At the same time, the company plans to continue exploration activities in the license area, where it has identified further potential.
Eni has a 75% stake in the concession via its subsidiary IEOC, BP holding the remaining 25%. Petrobel, a joint venture between IEOC and Egyptian General Petroleum Corp., is leading operations.