Collective response vital to sustaining North Sea's future
Across the North Sea, costs for exploration, development, and production have risen inexorably over the past decade, while the region's aging offshore assets have experienced a steady decline in operational efficiency.
Nov 9th, 2016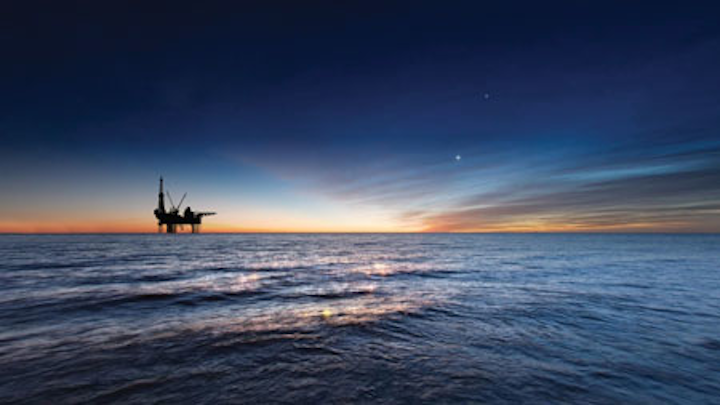 Phil Murray
Petrotechnics
Across theNorth Sea, costs for exploration, development, and production have risen inexorably over the past decade, while the region's aging offshore assets have experienced a steady decline in operational efficiency. Analysts at Ernst & Young (EY) found that average opex per barrel costs rose steadily between 2007 and 2014, while returns on capital deployed headed in the opposite direction. Each $1 million invested by independent oil companies produced 45 boe in 2008. By 2014, the same outlay delivered 27 boe - a year-on-year decrease of 11%.
According to another report by McKinsey, between 2000 and 2014, the annual inflation rate for North Sea platform lifting costs was 12%, while from 2004-2013, the inflation rate for UK development costs/boe was 21%. Higher unit costs accounted for 40-50% of this increase, but another 30-40% is due to greater inefficiency. One major operator has pointed out that, in a typical scenario, 40-60% of the contents it sends offshore on a supply vessel in the North Sea will be returned unused.
And then of course there's the oil price. What may have been manageable at $140/bbl is simply not possible at $30, $50, or even $90. As a result, the industry is obliged to do more with considerably less. For almost any other sector, the solution would be to reduce or control costs while increasing productivity. But for offshore oil and gas, cutting costs compounds rather than solves the problem because there are other issues to consider: managing risk and the accompanying threats to the safety of personnel, to the reputation of companies, and the health of the industry as a whole, in an inherently hazardous environment. Managing these three elements is far from straightforward. As operational efficiency drops, so does safety, and the risks increase daily. And cutting highly trained, experienced people will only make matters worse.
Oil & Gas UK's 2015 Health & Safety Report identified a growing number of uncompleted maintenance jobs for safety critical equipment in the North Sea. The number of deferred maintenance man-hours that were in backlog per installation increased from nearly 1,000 in 2009 to more than 4,000 in 2014. Planned maintenance man-hours in backlog soared from less than 1,000 to more than 2,000 over the same period, while corrective maintenance man-hours in backlog increased from less than 500 to more than 2,500.
More than 50% of global production currently comes from assets beyond the midpoint of their lifecycle, and North Sea facilities are at the older end of the scale. If these trends continue, maintenance strategies could be reduced simply to reacting to malfunctions as they occur. Planned, preventative maintenance will fall off, routine maintenance will undergo more frequent delays, the backlog of tasks will get longer, and the overall risk to the operating environment will increase.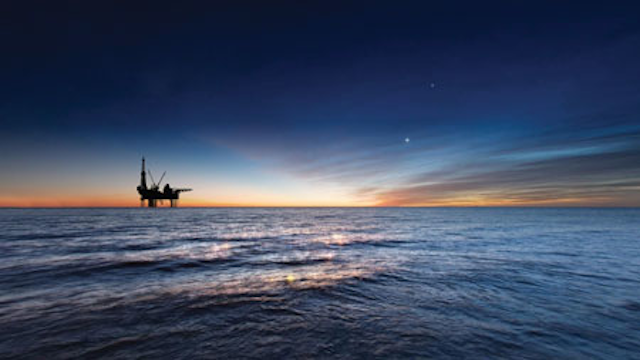 The market downturn presents a critical moment for North Sea operators, one in which the advantages of operational excellence can finally be achieved. (Courtesy Petrotechnics)
If this situation is to change, companies need to consider seriously how best to manage that risk in relation to productivity and efficiency. This means re-directing their focus toward "operational excellence," defined as "the systematic management of process safety, personal safety and health, environment, reliability and efficiency to achieve world-class performance."
According to EY, more widespread implementation of operational excellence could inspire a 29% per cent hike in oil or gas production, a reduction in costs of up to 43%, and savings over five years of up to $30 billion. It could also help cut the number of safety incidents across the industry by 43%. Bain & Company echoes this view, suggesting companies use this model to achieve enhanced asset integrity and improved efficiency of maintenance execution.
Those responsible for achieving operational excellence will also need better technology. The emergence of better, more powerful tools has coincided with the availability of more data. Smart, wireless sensors are about to simplify visualization of what is happening at any given point of the asset infrastructure - without human intervention or production shutdown. These tools and data support operational excellence by giving senior management a global view of their operations - including risk - from the start. They can bridge the gap between planning, maintenance and operations functions, allowing all in the organization to visualize and manage operational risk, productivity and cost in exactly the same way.
Previously, the concept of operational excellence lacked the tools to turn management theory into practical reality. But that has changed. By scrapping silos and connecting data, every single person in the entire organization - from the operational front line to the broadest strategic level - has the information to make better, safer, smarter, and more informed operational decisions.
For North Sea operators in particular, this is a critical moment. The long-promised, tangible business advantages of operational excellence can finally be achieved: lower maintenance costs and increased production; less risk; greater control over growing costs; and, ultimately, a means for survival long after the current crisis has passed.
The author
Phil Murray is CEO of Petrotechnics and founded the company in 1989 after recognizing a significant operational need in the oil and gas industry to use technology as an enabler to intelligently embed, automate, and manage frontline work processes to drive operational efficiencies and improve safety management. Prior to founding Petrotechnics, Murray worked internationally for BP for 10 years in a variety of technical, operational, and managerial roles.