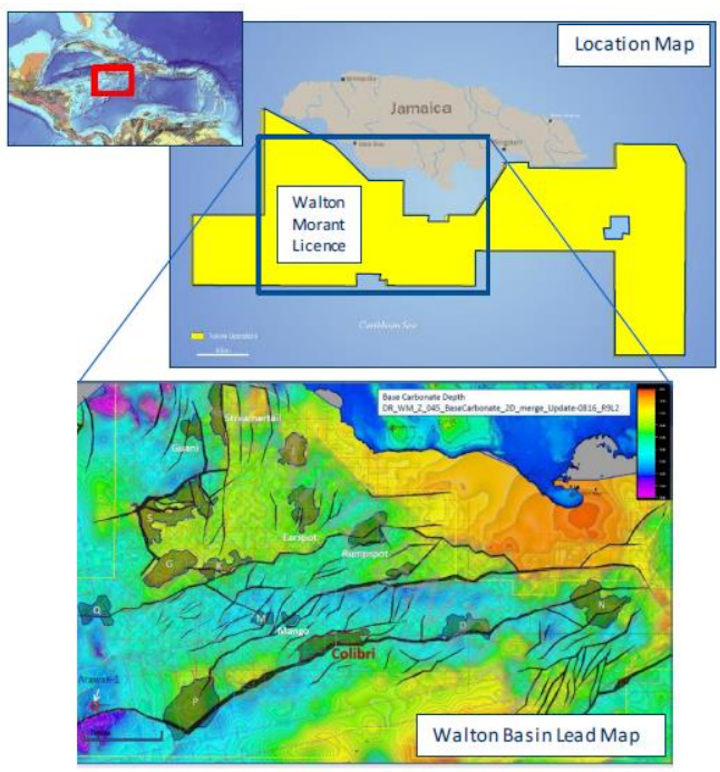 (Courtesy United Oil & Gas)
Offshore staff
LONDON – Tullow Oil's production-sharing agreement for the Walton Morant basin offshore Jamaica has been amended, according to partner United Oil & Gas.
The period during which a drill or drop decision must be taken has now been extended by a further six months from the original expiry date of Jan. 31, 2020.
The joint venture is seeking to bring in an additional partner to share the cost of planned exploration drilling in 2021 on the Colibri prospect. Various parties are said to be assessing the license data, and the extension was granted to provide sufficient time for this process to be completed.
United farmed into the license in November 2017. It covers an area of over 32,000 sq km (12,355 sq mi), with numerous plays and prospects identified across three separate basins.
Coverage includes a 2,250-sq km (869-sq mi) 3D seismic survey in 2018, focused on the Colibri lead.
01/14/2020