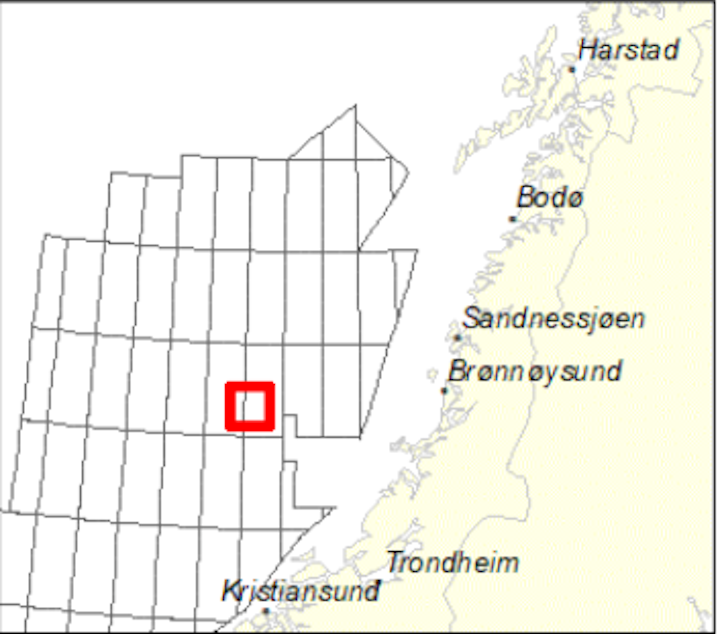 Courtesy Norwegian Petroleum Directorate
Offshore staff
OSLO, Norway – DNO North Sea (Norge) has found oil during exploration drilling close to the Heidrun field in the Norwegian Sea.
The semisub Island Innovator drilled well 6507/7-16 S, the first on production license 888, in 341 m (1,119 ft) of water, 4 km (2.5 mi) west of Heidrun field and 240 km (149 mi) west of Brønnøysund.
According to the Norwegian Petroleum Directorate (NPD), the well penetrated a 52-m (170-ft) gas column in the Garn, Not and Ile formations, with an underlying 4-m (13-ft) thick oil column in the Ile formation.
Early analysis suggests 1-2 MMcmoe recoverable. The licensees will assess the results to determine the resource potential in the license.The Island Innovator will now begin a shipyard stay.
The NPD has authorized ConocoPhillips Skandinavia to use the semisub Leiv Eirkisson to drilling permit exploration well 25/7-9 S in North Sea license 917, 12 km (7.5 mi) west of the Ringhorne field and 210 km (130 mi) northwest of Stavanger.
12/16/2019