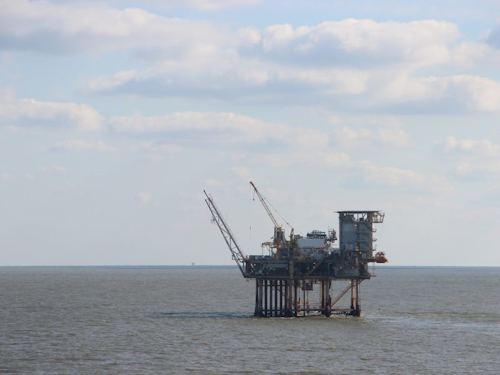 Offshore staff
HOUMA, Louisiana – New research released from the Bureau of Safety and Environmental Enforcement (BSEE) and Bureau of Ocean Energy Management (BOEM) indicates the need to define the Gulf of Mexico Shallow Water Province (water depth less than 200 meters) as a distinct province to avoid stranding more than $20 billion of the United States' oil and natural gas resources.
The Shallow Water Province is a historically energy-rich area that now primarily serves as a natural gas province, accounting for 33% of the Gulf's natural gas production and just over 10% of its oil production. Production and infrastructure investment used to be substantially higher in the Shallow Water Province, but over the last 20 years, development has moved onshore or to deepwater operations.
The number of wells drilled has decreased 89% over the last 10 years, and approximately 100 platforms a year are being removed with no new platforms being installed. If this trend continues, the lack of development will potentially strand 179 million barrels of oil and 4,567 billion cubic feet of natural gas that have an estimated worth of $20 billion.
The joint research report, "Gulf of Mexico Data and Analysis/ Leasing, Drilling and Production, Gulf of Mexico Shallow Water Potential Stranded Assets," evaluates the contributing factors for this decline and recommends using an updated discount rate for the two distinct provinces.
BSEE Director Scott Angelle said: "This research provides critical information that energy development in the Gulf of Mexico should not be managed with a 'one size fits all' approach in how we avoid stranding our nation's valuable energy resources," said BSEE Director Scott Angelle. "Although reversing the natural decline may not be entirely possible, promoting the recovery of the remaining oil and natural gas resources in the Gulf of Mexico Shallow Water Province, while protecting the interests of the American public, is an obligation this administration is taking action on." 
"Once the infrastructure is removed, we will not be able to recover these resources," Angelle continued. "The nation is essentially on a 'shot clock' to make sure that does not happen."
BOEM Acting Director Walter Cruickshank said: "BOEM estimates that $20 billion in oil and natural gas resources could be stranded in the Gulf of Mexico Shallow Water Province if the current trends continue. To ensure maximum resource recovery, BSEE and BOEM are working together to encourage increased activity consistent with the resource conservation policy established by Congress under Outer Continental Shelf Lands Act."
The research has laid the groundwork for two actions that encourage increased activity in the province. They include: (1) BOEM's publication of updated discount rates for the two distinct provinces of the Gulf of Mexico; namely, the Shallow Water Province and the Deepwater Province (the discount rate for the Deepwater Province also applies to all other OCS areas that that will be used for BSEE's special case royalty relief evaluations); and (2) verification that BSEE has authority to consider applications for royalty relief on a "per project" basis. These projects can include exploratory wells in order to promote development of discovered resources.
The updated discounted rate for the Shallow Water Province will apply to special case royalty relief applications and will only be applicable for new wells and production in the region.
11/23/2019