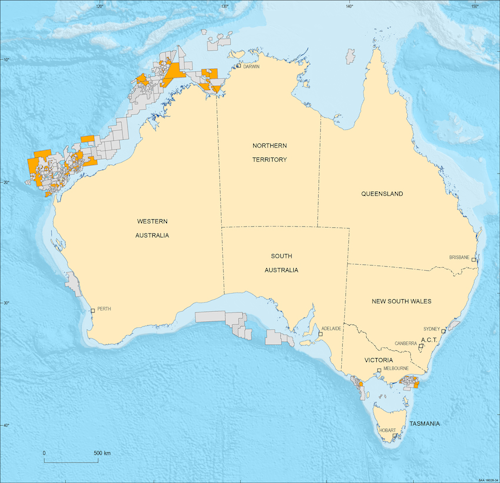 (Courtesy Australian government, Department of Industry, Innovation and Science)
Offshore staff
CANBERRA, Australia – The Australian government has launched the 2019 offshore petroleum acreage release.
Available for bid are 64 areas across the Bonaparte, Browse, Northern Carnarvon, Otway, and Gippsland basins. It is the largest release since 2000. More than 120,000 sq km (46,332 sq mi) of acreage are on offer for one round of work program bidding.
Bidding closes on March 5, 2020.
All areas in this year's acreage release are based on industry nominations and were subject to a comprehensive public consultation process.
This will be the first release of acreage under a new streamlined system which delivers an annual investment cycle that is said to simplify bidding, offers greater transparency, and responds faster to the market demand.
08/05/2019