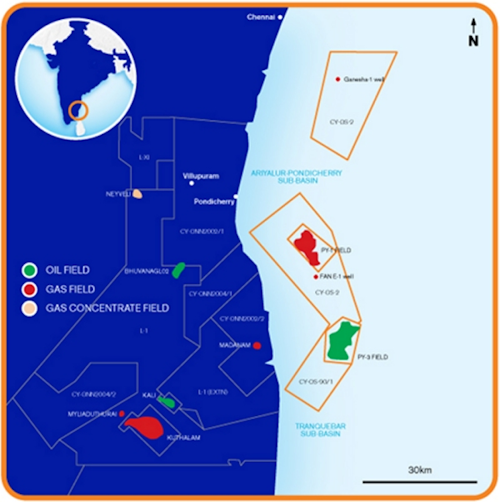 Hardy Oil and Gas
Offshore staff
ABERDEEN, UK – Hardy Oil and Gas has entered a conditional agreement to sell Hardy Exploration & Production (India) (HEPI) to Hindustan Oil Exploration Co. (HOEC) for $1.5 million.
HEPI holds interests in three offshore oil and gas blocks under production-sharing contracts:
CY-OS/2 in the Cauvery basin offshore southeast India: 75%, with the remaining 25% held by GAIL (India)

PY-3 in the Cauvery basin: 18%. Other partners are TATA Petrodyne (21%), HOEC (21%) and ONGC (40%)

GS-01 in the Saurashtra basin offshore Mumbai: HEPI 10%, with Reliance Industries operating with a 90% interest.
Hardy and HEPI have had to contend with protracted litigation with India's government and disputes with partners, which have prevented the group from either operating or commercializing the assets.
The board therefore determined that they carry no financial value, and all have been written-off in the group's accounts.
The board has explored numerous options to find a solution to the challenges faced in respect of the assets and the directors have concluded that the transaction is the best option for the company and its shareholders.
Hardy added that the proposed transaction should eliminate the need to fund the ongoing litigation and disputes and operational losses that would have arisen if HEPI had remained within the group.
07/02/2019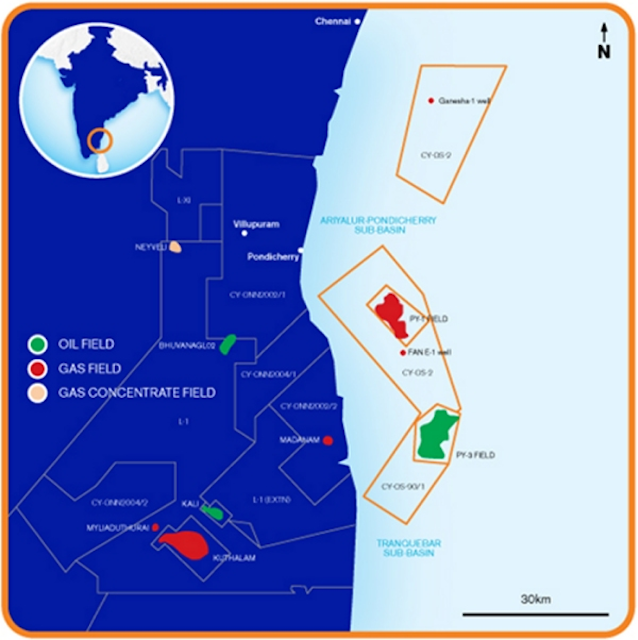 Map of CY-OS/2 in the Cauvery basin offshore southeast India.Hardy Oil and Gas