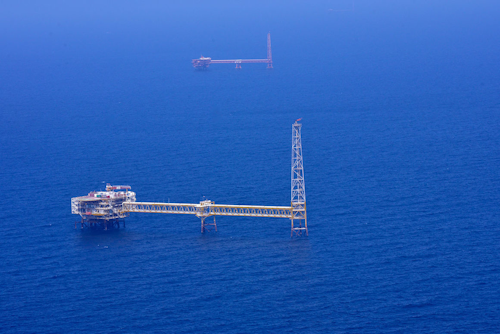 Shana
Offshore staff
TEHRAN, Iran – Emergency response vessels extinguished a fire that broke out last week on the SPD9 platform in the South Pars gas field offshore Iran.
According to news service Shana, the operation last Wednesday took almost two hours to complete.
Operator Pars Oil and Gas Co. (POGC) evacuated all platform personnel.
Earlier, POGC confirmed that a third platform for the Phase 14 development of South Pars had been loaded at ISOICO's yard in Bandar Abbas, south Iran, and was due to be installed imminently.
The 2,400-ton structure was transported to the offshore location on an HL-5000 barge.  Platform 14D is under construction at the SADRA yard and should be ready for delivery by late September.
06/17/2019
Load-out of the SPD-14B platform for South Pars Phase 14.Shana