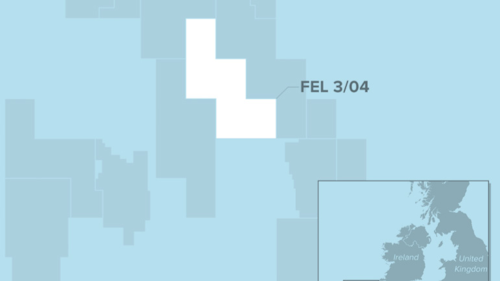 Providence Resources
Offshore staff
DUBLIN, Ireland – Eni and partners Repsol, Providence Resources, and Sosina Exploration have decided to defer acquisition of a well site survey offshore western Ireland that had been scheduled for 2019.
This was for the Dunquin South prospect in frontier exploration license 3/04 in the southern Porcupine basin.
Dunquin South is a lower Cretaceous carbonate exploration prospect.
A well site survey over the Barryroe oilfield in standard exploration license 1/11, in the North Celtic Sea basin, will probably now take place this summer, pending regulatory approvals.
In this case the operator is EXOLA DAC, a subsidiary of Providence. Partners are APEC Energy Enterprises and Lansdowne Celtic Sea.
The license is in around 100 m (328 ft) water depth, 50 km (31 mi) off the coast of southern Ireland.
Last November, An Taisce – the National Trust for Ireland – applied for a judicial review against the Irish Minister of Communications, Climate Action and Environment and Ireland's Attorney General, challenging the permission granted for the survey.
This February the partnership filed a new application for well site survey operations to the Irish regulatory authorities, which has engaged new third-party environmental consultants.
06/06/2019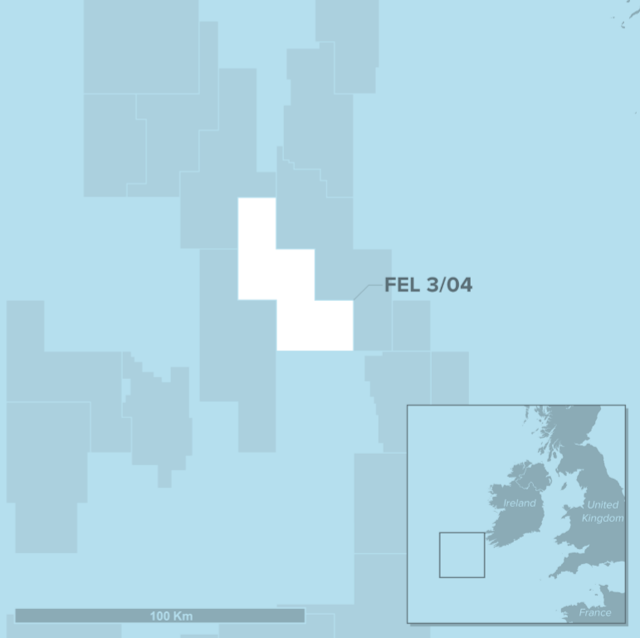 Frontier exploration license 3/04 in the southern Porcupine basin offshore western Ireland.Providence Resources