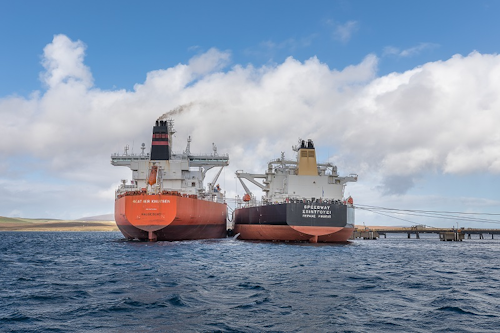 Offshore staff
LONDON – EnQuest's Kraken field in the UK northern North Sea has delivered its first ship transfer of crude oil at Sullom Voe, Shetland.
This was also the first such transhipment at the port for almost three years, the company added.
The 277-m (909-ft) long Canadian-registered shuttle tankerHeather Knutsen offloaded the 500,000-bbl consignment to the Greek-registered tanker Speedway.
This was the first new business forSullom Voe Terminal since EnQuest assumed operatorship last year, with the team providing logistical support to Shetland Islands Council for the operation.
According to Bob Davenport, managing director of EnQuest's North Sea business, the company is working on other opportunities to maximize long-term use of the terminal.
09/14/2018