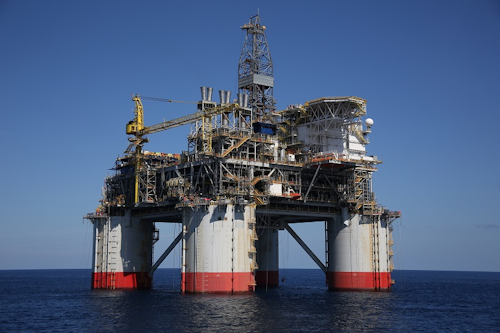 Offshore staff
SAN RAMON, California – Chevron Corp. has started crude oil and natural gas production from the Big Foot deepwater project in the US Gulf of Mexico.
The field is located about 225 mi (360 km) south of New Orleans, in a water depth of about 5,200 ft (1,584 m).
Discovered in 2006, the Big Foot field is estimated to contain total recoverable resources of more than 200 MMboe and has a projected production life of 35 years.
The project uses a 15-slot drilling and productiontension-leg platform, said to be the deepest of its kind in the world, and is designed for a capacity of 75,000 b/d of oil and 25 MMcf/d of natural gas.
"The Big Foot project strengthens Chevron's deepwater portfolio and further demonstrates that the Gulf of Mexico is an integral part of our diverse global portfolio and long-term strategy," said Jeff Shellebarger, president of Chevron North America Exploration and Production. "The project advances our interest in safely providing reliable, affordable energy to meet a growing global demand."
Chevron's subsidiary, Chevron U.S.A. Inc., is the operator of Big Foot with a 60% working interest. Co-owners are Equinor Gulf of Mexico LLC (27.5%) and Marubeni Oil & Gas (USA) LLC (12.5%).
11/21/2018