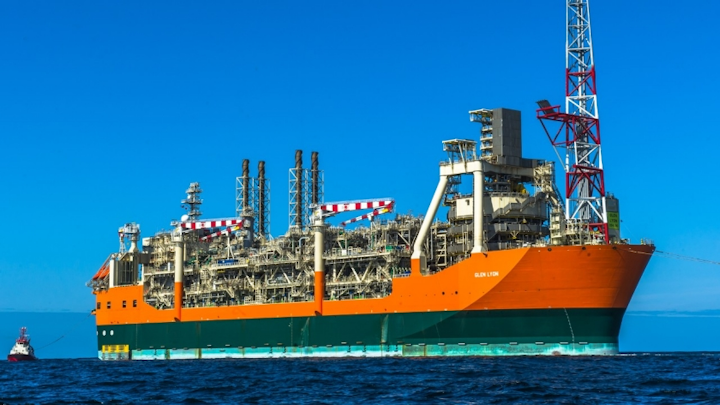 Offshore staff
ABERDEEN, UK – BP, in partnership with Shell and Siccar Point Energy, has delivered first oil from the redeveloped Schiehallion Area fields west of Shetland, following completion of the multi-billion-pound Quad 204 project.
The company first developedSchiehallion and the adjacent Loyal field in the mid-1990s, producing nearly 400 MMbbl through the original FPSO.
With the new facilities, BP expects to produce a further 450 MMbbl, extending the life of the fields to 2035 or beyond.
Production should ramp up steadily this year to reach a plateau of 130,000 b/d.
The newFPSOGlen Lyon, which is 270 m (886 ft) long by 52 m (170 ft) wide and weighing around 100,000 metric tons (110,231 tons), is the largest anywhere in a harsh water environment, the company claims.
It is anchored to the seafloor via a turret mooring system that allows it to weathervane according to prevailing winds, and is moored by 20 1.6-km (0.99-mi) long mooring lines.
The project also involved a major upgrade and replacement of subsea facilities, with seven new production system manifolds, 21 new subsea risers (15 for oil production, three for gas and three for water injection) – the production risers are connected to 15 production flowlines while the other six risers are linked to existing infrastructure.
Another feature of the project is a continuous drilling program of up to 20 new wells via the semisubmersibleDeepsea Aberdeen to enable full development of the reserves. Eight wells were onstream prior to start-up.
Next year BP expects to boost its production in the region further through start-up of theClair Ridge project. In addition, the company plans to participate in up to five exploration wells in UK waters and drill roughly 50 development wells over the next three to four years.
05/22/2017