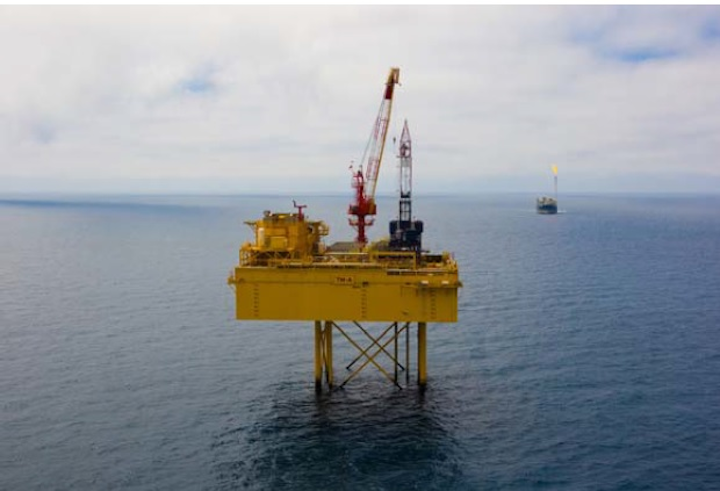 Offshore staff
MELBOURNE, Australia – Average oil production from the Maari and Manaia fields offshore New Zealand stabilized at around 10,000 b/d at the end of 1Q, according to partner Cue Energy.
This followed a maintenance shutdown at the start of the year, with production resuming on Jan. 12.
Preparations continue for a permanent repair to theMaari wellhead platform's horizontal strut crack, identified in late 2016. The program will likely be performed soon.
In the Santos-operated Sampang PSC in the Madura Strait offshore Indonesia (Cue 15%), production from the Oyong field should switch to gas only during 3Q.
This measure should extend the life of theOyong and Wortel fields to 2020 or beyond, Cue says.
05/02/2017