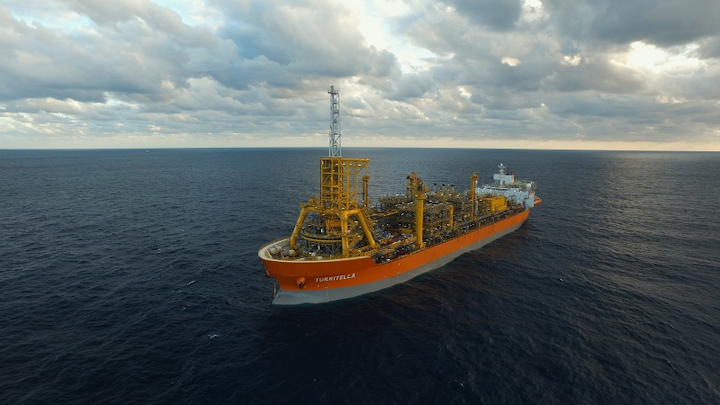 Offshore staff
HOUSTON– Shell Offshore Inc. affiliate Shell E and P Offshore Services B.V. has exercised its right under the charter agreement to purchase the FPSOTurritella from SBM Offshore. 
The vessel is contracted for thedeepwater Stones field development in the Gulf of Mexico, which began production last year. Shell and SBM will work over the next several months to achieve a safe, smooth transition of the vessel operations. 
The company selling the asset is a joint venture owned by SBM Offshore with 55% interest, Mitsubishi Corp. with 30% interest, and Nippon Yusen Kabushiki Kaisha with 15% interest. The transaction comprises a total cash consideration to the JV of c. $1 billion. It is expected to close in early 2018.
The net divestment proceeds, after taking into account the unwinding of the JV ownership and partner commitments, will primarily be used for project finance redemption and as such will decrease SBM Offshore's proportional net debt position.
The purchase allows a Shell affiliate to assume operatorship of the Stones development in its entirety, creating additional efficiencies through integration of subsea to surface operations.
The Stones development is located in 2,896 m (9,500 ft) of water about 320 km (200 mi) offshore Louisiana in the Walker Ridge area.
According to Shell, Stones is the world's deepest offshore oil and gas project and is expected to deliver about 50,000 boe/d by the end of this year.
The FPSOTurritella has a production capacity of about 60,000 b/d of oil and 15 MMcf/d of natural gas.
07/11/2017