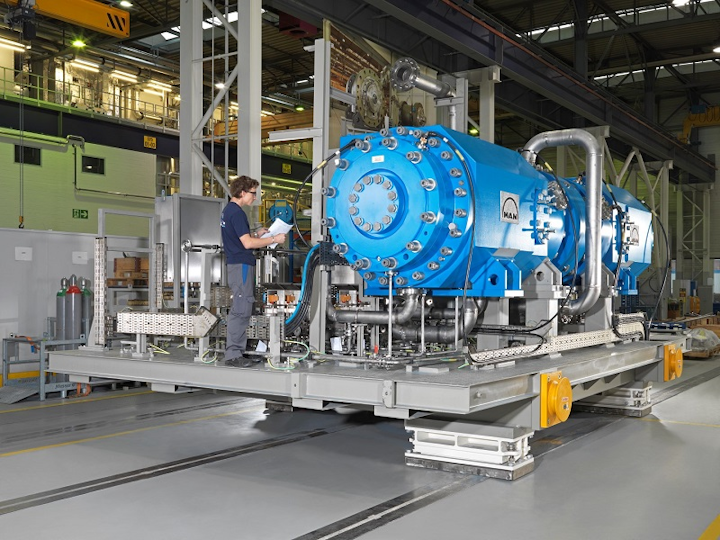 Offshore staff
OBERHAUSEN, Germany – A hermetically-sealed HOFIM motor-compressor system has been commissioned at Aker BP's Ivar Aasen production platform in the Norwegian North Sea.
This is the first such topsides application of the technology, according to supplier MAN, which is similar to the company'ssubsea compressors that have been operating for more than 30,000 running hours at Statoil's Åsgard field in the Norwegian Sea in 300 m (984 ft) water depth.
Oil and gas from Ivar Aasen are transported via pipelines to theEdvard Grieg platform for processing and subsequent exported.
The compression system comprises a multi-stage radial compressor (1x100%) arranged in a tandem configuration around a centrally positioned 9.5-MW high-speed electrical motor.
MAN subsidiary MECOS provided the integral active magnetic bearings.
Basil Zweifel, Head of Oil & Gas Upstream atMAN Diesel & Turbo in Zurich, said: "The use of a high-speed motor and active magnetic bearing are the most significant aspects of our technology.
"The absence of the dry gas seal system and of the complete oil system reduces the complexity and this leads to improved system reliability. The required footprint shrinks by 60% and weight on the compressor installation drops by 30% in mass compared to traditional compressor designs."
12/07/2017