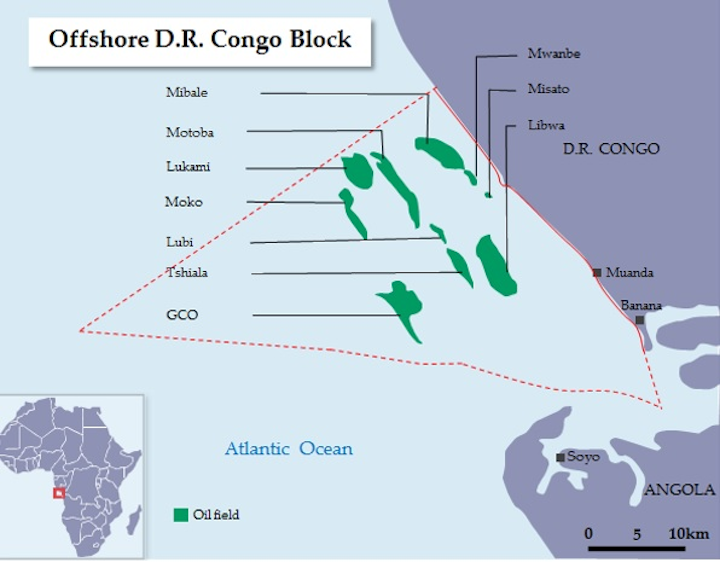 Offshore staff
TOKYO – INPEX subsidiary Teikoku Oil and partners Muanda International Oil Co. and Chevron have secured a 20-year extension to their Offshore D.R. Congo block concession agreement until Nov. 21, 2043.
INPEX is engaged in the development and production of oil from the block through its subsidiary, Teikoku Oil (D.R.Congo) Co, Ltd.
The block contains 10 producing oil fields in water depths of 4-20 m (13-65.6 ft).
Since production started in 1975, output has been stable for more than 40 years. As of September 2017, average production totaled 11,000 b/d of crude oil.
The extension of the concession agreement should increase the volume of production and reserves from the block attributed to INPEX.
12/06/2017