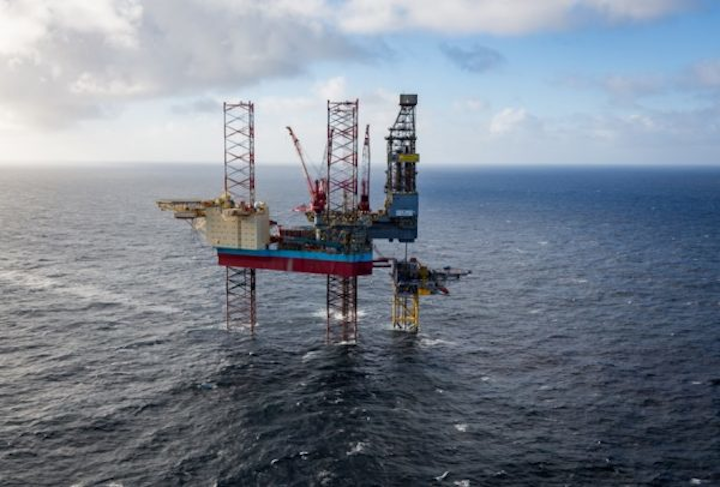 Offshore staff
LYSAKER, Norway – One person has died and another suffered serious injuries following an incident this week onboard the jackupMaersk Interceptor.
The rig has been drilling wells forAker BP on the Tambar field in the southern Norwegian North Sea.
The deceased, a Norwegian employee ofMaersk Drilling, fell into the sea during maintenance work on the rig and was later picked up from the water by a standby vessel and transported by helicopter to Haukeland University Hospital in Bergen.
Another person, also an employee of Maersk Drilling, was injured but his condition is not critical. He has been transported to Stavanger University Hospital.
Events leading up to the incident have yet to be determined.
"This is a serious accident, and we will do our utmost to identify the cause," said Aker BP CEO Karl Johnny Hersvik. "We will make all resources available in the upcoming investigation.
"We will now continue to focus fully on safeguarding the personnel on boardMaersk Interceptor, the personnel on the Ula field and other employees in Aker BP and Maersk Drilling who are greatly affected by this serious incident."
The drilling operation on theMaersk Interceptor has been secured, but production on Tambar has been shut down. Aker BP adds that its emergency response organization was mobilized immediately and has co-operated closely with Maersk Drilling, the Joint Rescue Coordination Center and relevant authorities.
Norway's Petroleum Safety Authority Norway has initiated an investigation, the aim being to clarify the course of events and identify the direct and indirect causes of the incident to contribute to learning and experience transfer.
12/08/2017