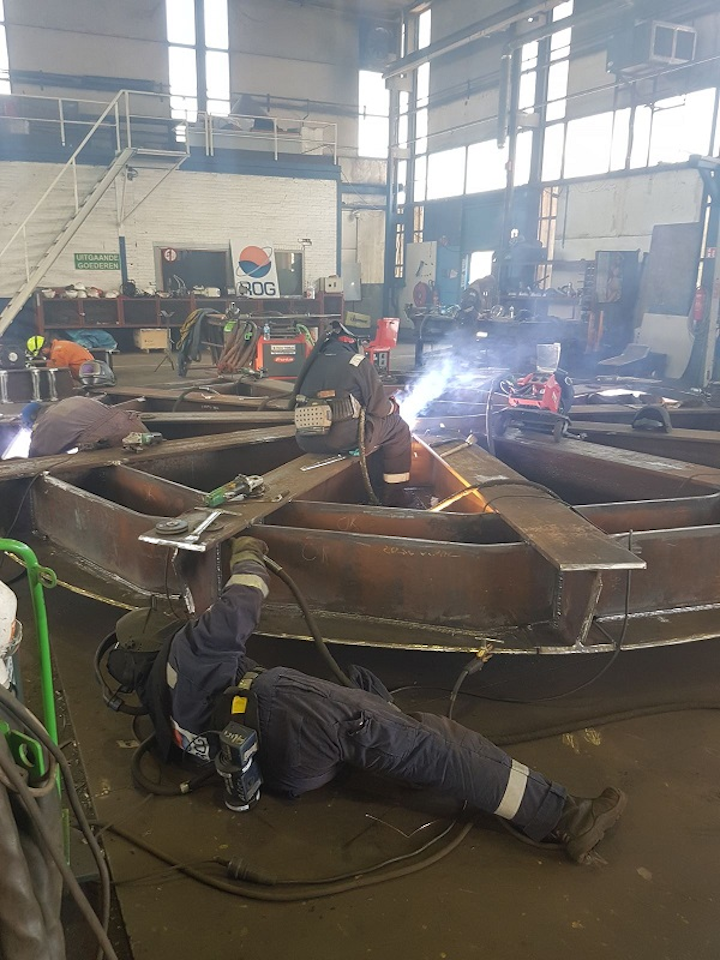 Offshore staff
ROTTERDAM, the Netherlands– ROG Ship Repair has provided moonpool protection for an FPSO under tow from Europe to the Middle East.
The 89,184-dwt, 248.1-m (814-ft) longFPSOAoka Mizu, owned and operated by Holland's Bluewater Energy Services, is undergoing preparations for use as an early production system for Hurricane Energy's Lancaster oil field west of Shetland.
Drydocks World in Dubai won the contract to upgrade the 30,000 b/d capacity vessel, which first had to be towed from Gdansk, Poland, where it was laid up. During this passage, Bluewater anticipated high sea states and therefore the vessel's turret moonpool needed to be closed off.
ROG Ship Repair was responsible for fabrication and installation of the cover, with delivery required in a very short lead time. By working round the clock the company completed construction of the steel structure within a fortnight at its workshops in Waalhaven.
The cover was then transported to Maasvlakte, Rotterdam, where it was positioned and coordinated on the seabed, awaiting the arrival of theAoka Mizu.
When the FPSO sailed in under tow, it was moored at a position precisely above the cover, and ROG's team then came onboard to mount the hoisting arrangements.
Before lifting the cover into theAoka Mizu, air pressure hoses had to be connected underneath the cover to ensure it would not be sucked onto the seabed. Divers connected the cover to the hoist and the team began the controlled lift, hoisting the cover into the correct position, followed by installation of sea-fastenings. 
09/20/2017