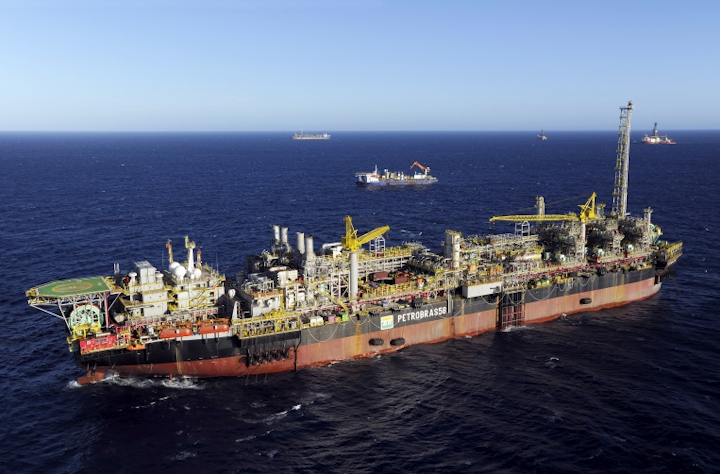 Offshore staff
RIO DE JANEIRO – Petrobras' global oil and gas production in July averaged 2.74 MMboe/d, of which 2.63 MMboe/d was produced in Brazil.
The volume of the company's domestic oil output was 3.3% lower than in June, averaging 2.12 MMb/d.
This was due largely to the scheduled stoppage of theP-58 platform serving the Jubarte, Baleia Anã, Baleia Azul, and Baleia Franca fields in the Campos basin.
For the same reason Petrobras' presalt production was down 4.3% from June's figure at 1.61 MMboe/d.
08/16/2017