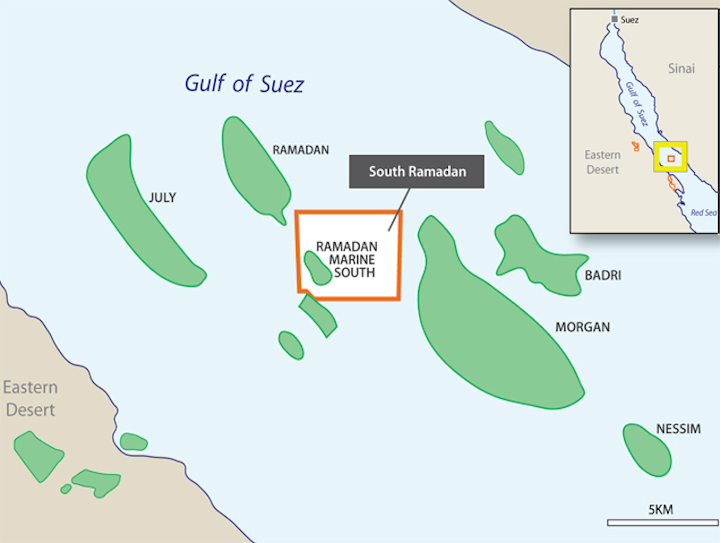 Offshore staff
LONDON – SDX Energy has completed a technical review of prospectivity at its South Ramadan development concession in the Gulf of Suez offshore Egypt.
It is evaluating project economics and has requested an extension from the government to complete its drilling commitment. Drilling, if approved, could start in early 2018.
The 26.2-sq km (10.1-sq mi) concession is in 27 m (88.6 ft) of water, between the 550-MMbbl Ramadan field, 5 km (3.1 mi) to the northwest, and the 1.5-Bbbl Morgan field, 6 km (3.7 mi) to the southeast. Both produce light oil from Lower Cretaceous Nubia sandstones.

South Ramadan contains two proven productive horizons in Eocene Thebes and Senonian Matulla carbonates.

SDX Energy is a 12.75% equity owner, with Pico holding 37.5% as operator and GPC the remaining 50%.
03/29/2017