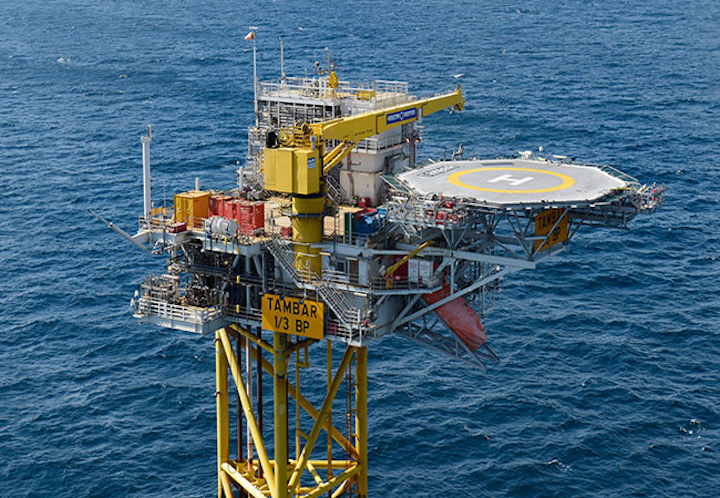 Offshore staff
TRONDHEIM, Norway – Aker BP and Faroe have approved further development of the Tambar field in the Norwegian North Sea, with a view to extending production to 2028 or beyond.
They plan to invest around NOK1.7 billion ($199 million), targeting 27 MMboe of resources, through drilling two new wells and implementing gas lift.
"It was 4D seismic in 2014 that made us safer on the resources of the field's northern area and thus laid the foundation for [the] two wells," said Evy Thorbjörnsen, Ula Asset Integration Manager who will lead the Tambar project.
The jackupMaersk Interceptor will start drilling the two wells during 4Q, also testing the oil-water contact in the northern part of the field to further understanding of the Tambar reservoir.
"The Tambar development is a robust project which has a breakeven under $20/bbl," Thorbjörnsen added.
Both infill wells will be drilled from spare slots on the Tambar platform and the program involves re-using the UGIP pipeline for gas lift from Ula.
In addition, the project involves modifications both on Tambar's platform and on Ula's production platform, including piping and equipment for measurement and transport of lift gas; upgrading of support systems on Tambar; rig intake measures; connection of flowlines for the new wells; and installation of a conductor guide structure under the platform.
The UGIP pipeline will be modified to terminate at the Tambar platform with construction personnel remaining on the drilling rig used to drill the two infill wells.
Production from the new wells should begin during the first half of 2018, depending on when the rig arrives on the field.
03/30/2017