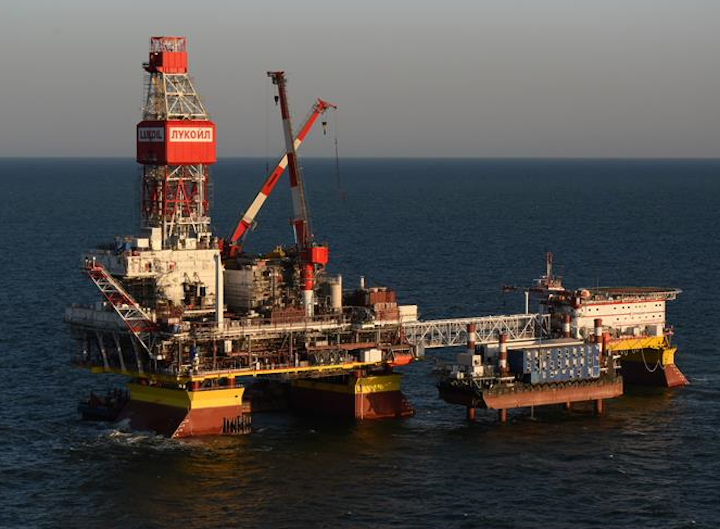 Offshore staff
MOSCOW – Lukoil's oil production in the Russian sector of the Caspian Sea has passed the 20 MM metric ton (22 MM ton) mark, with the Vladimir Filanovsky field accounting for 11.3 MM metric tons (12.5 MM tons) since it began operations in October 2016.
Fourteen wells have been drilled to date for the first two phases of the Filanovsky development, five of which are bilateral.
Yury Korchagin was the first Lukoil-operated field to come onstream in 2010, in the northern Caspian Sea. Here the 32 wells are currently delivering on average 2,600 metric tons/d (2,866 tons/d), and a second-stage development is under way.
Both fields feature multilateral wells with TAML level 5 completions and intelligent completions that allow oil influx rates to be adjusted zonally in the horizontal wellbore.
They also share common infrastructure for handling and transportation of production, and the same will apply to the company's newly launchedRakushechnoye field development.
01/02/2019