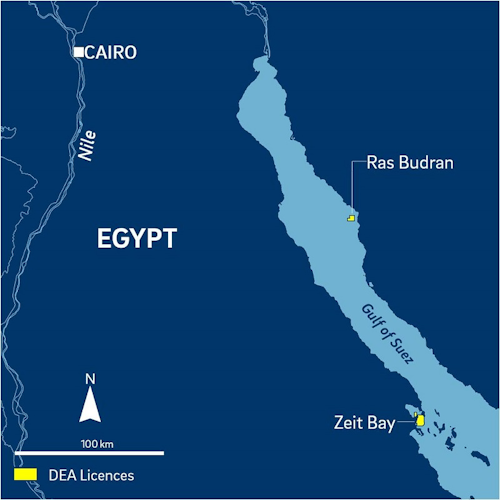 Offshore staff
HAMBURG, Germany – Egypt has agreed to extend DEA's concessions for the offshore Ras Budran and Zeit Bay oil fields in the Gulf of Suez until mid-2022.
The company's general manager Sameh Sabry signed the new agreement in the presence of Tarek El-Molla, Egyptian Minister of Petroleum and Mineral Resources.
There is an option for a further extension until 2027.
Sabry said: "DEA has been active offshore in the Gulf of Suez for more than 40 years. The fields are valuable assets…and we see upside potential in these mature oil fields."
Ras Budran and Zeit Bay are among the oldest producing fields in Egypt. A workover campaign is under way to increase production from some of the wells, supported by side track drilling and replacement of existing pipelines with larger capacity lines.
In addition, DEA has an active maintenance and replacement program to ensure asset integrity.
The fields are operated by the Suez Oil Company joint venture, in partnership with Egyptian General Petroleum Corp.
03/08/2019