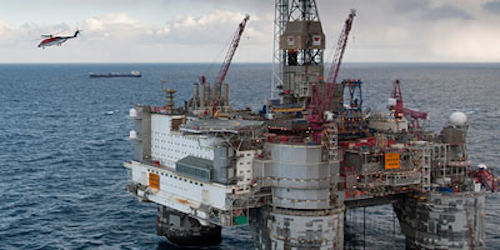 Offshore staff
STAVANGER, Norway –Statoil (OSE:STL; NYSE:STO) has issued a letter of intent to Samsung Heavy Industries to build a new permanent floating storage unit for Heidrun field in the Norwegian North Sea. The FSU will replace an existing buoy loading system.
The $230-million contract includes options for two additional units. Samsung will carry out engineering, procurement, and construction services and has applied its own vessel design to meet Statoil's requirements.
The new FSU will permanently connect to a buoy, and oil will be lifted from the FSU by shuttle tankers. The FSU will be permanently manned and has an expected design life of 30 years.
The unit will be built by Samsung at Geoje Island, Republic of Korea. Engineering starts immediately and the unit is expected on location at Heidrun in the first half of 2015.
9/13/2012