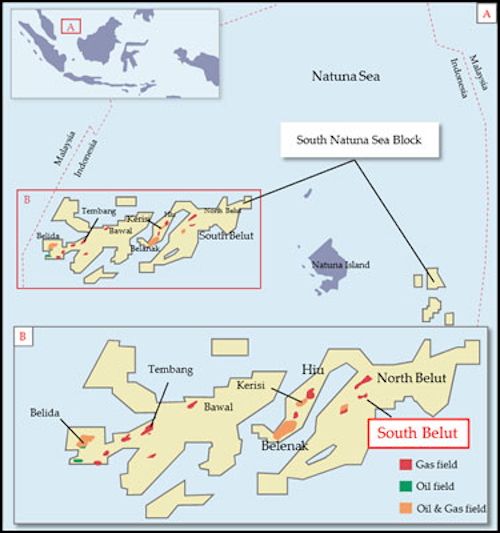 Offshore staff
TOKYO – ConocoPhillips has started gas production from the South Belut field in South Natuna Sea block B offshore Indonesia, according to partner INPEX. Chevron is the other participant.
The block is about 1,200 km (746 mi) north of Jakarta, with various other fields inproduction.
South Belut is 15 km (9.3 mi) south of the North Belut gas field in a water depth of 100 m (328 ft). It has been developed via subsea wells tied back to the North Belut central processing platform.
At peak South Belut will deliver around 120 MMcf/d (3.4 MMcm/d) to Singapore via an existing pipeline commingled with gas from the Belanak, Bawal, and Tembang fields. Resultant LPG will be sold to the Indonesian domestic market.
05/14/2014