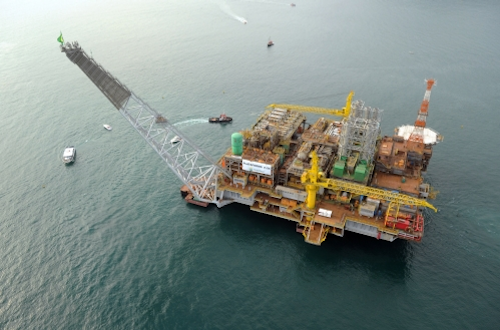 Offshore staff
RIO DE JANEIRO – Petrobras' semisubmersible platform P-56 has started operating on the Marlim Sul field in the Campos basin.

Production is flowing from the 7-MLS-163HPRJS well, designed to deliver up to 16,000 b/d of oil.

The platform, installed in a water depth of 1,670 m (5,479 ft), will be able to process up to 100,000 b/d of 18º API oil when it reaches full capacity, expected early in 2012. P-56 can also process and treat up to 6 MMcm/d (212 MMcf/d) of natural gas.

The platform will be linked to 21 wells, 10 of which will be oil producers and 11 water injectors. Oil is transported by pipeline to the P-38 FSO, moored 20 km (12.4 mi) away from P-56. From P-38, the oil will be offloaded to shuttle tankers and the gas piped to Cabiúnas terminal.

P-56 is 125 m (410 ft) long, 110 m (361 ft) wide, and 137 m (449 ft) high and weighs over 54,000 tons. The hull was built entirely in Brazil.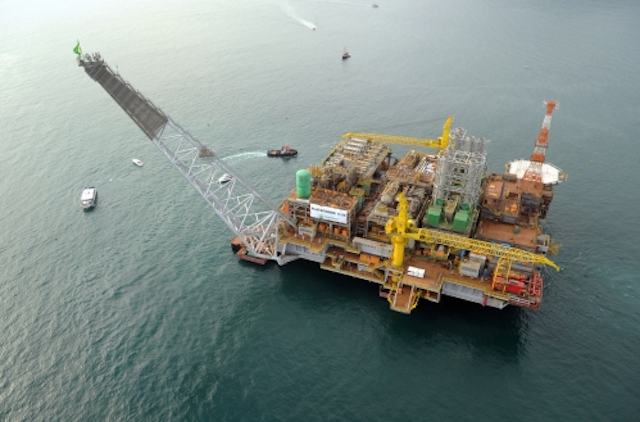 08/17/2011