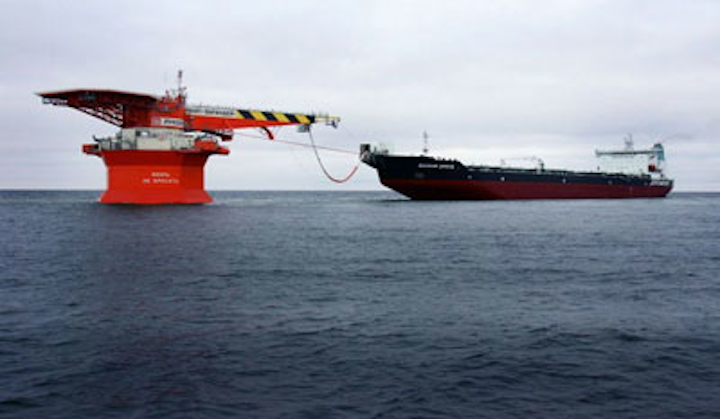 Offshore staff
MOSCOW – LUKOIL has marked the fifth anniversary of the first bulk oil shipment through the Varandey oil terminal in the Barents Sea offshore northern Russia.

To date 26.37 MM tons of oil has been transported by ice-resistant tankers through the fixed offshore ice-resistant oil terminal FOIROT, part of the Varandey system.

The FOIROT, 22 km (13.7 mi) from the coastline, is connected to a 325,000-cu m capacity onshore tank battery via two subsea oil pipelines.

Oil from LUKOIL's fields in the Nenets Autonomous District is transported to the Varandey terminal by pipelines. Varandey will in time transport oil from the Trebs and Titov fields, developed by the Bashneft-Polyus joint venture.

6/21/2013