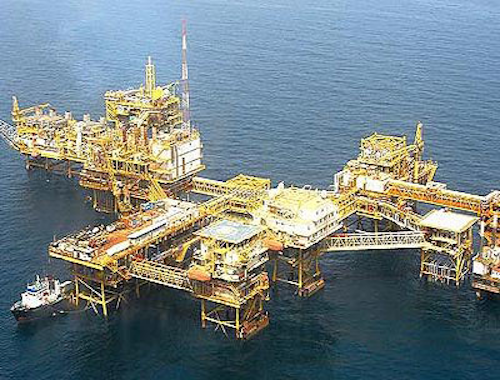 Offshore staff
TEHRAN, Iran – Oil production from the Salman field in the Persian Gulf has increased by 10,000 b/d following installation of a new gas lift platform close to the existing offshore production complex.
According to Abbas Rajabkhani, a senior official of the Iranian Offshore Oil Co. (IOOC), speaking to news service Shana, the new platform became operational after implementation of a gas injection compressor and accelerated gas flow. It is designed to inject around 60 MMcf/d (1.7 MMcm/d) of gas.

Salman is 144 km (89 mi) south of Lavan Island. The Salman complex comprises 10 main platforms, 10 satellite jacket structures for water injection, and 15 satellite jackets for production wells.

The field has 44 oil wells, 10 water injection wells, and facilities to handle 220,000 b/d of oil and other products. Produced oil is sent through a subsea pipeline to facilities on Lavan Island for processing and storage.
Elsewhere in the region, IOOC says a new 3D modeling program of hydrocarbon systems in the Persian Gulf and Sea of Oman is 60% complete. According to Shana, the data will help identify regions with lower hydrocarbon exploration risk.

ThePersian Gulf Pearl project is designed to integrate geological, geophysical, and petrophysical data into a new databank using advanced technologies and software.
Iran's Research Institute of Petroleum Industry (RIPI) is managing the project, which takes in 80 geological structures, 17 oil and gas fields, and 490 oil and gas wells.

Aims include determining the time of accumulation of oil and gas in structural and stratigraphic traps, timing of geological and tectonic events, and classification of hydrocarbon reservoirs.

According to RIPI, the Persian Gulf has 715 Bbbl of oil and 2.462 tcf (70 bcm) of gas.
9/16/2013